Just like that, 2019 is a wrap!  Let's have a look at nine things that were awesome for the UK BMX scene over the past twelve months.
---
1
– New UK Skateparks
It's always a treat when new facilities open up.  In 2019 the UK was blessed with plenty of fresh outdoor concrete parks, one or two outdoor wooden parks (most notably Banbury), plus some very nice indoor wood…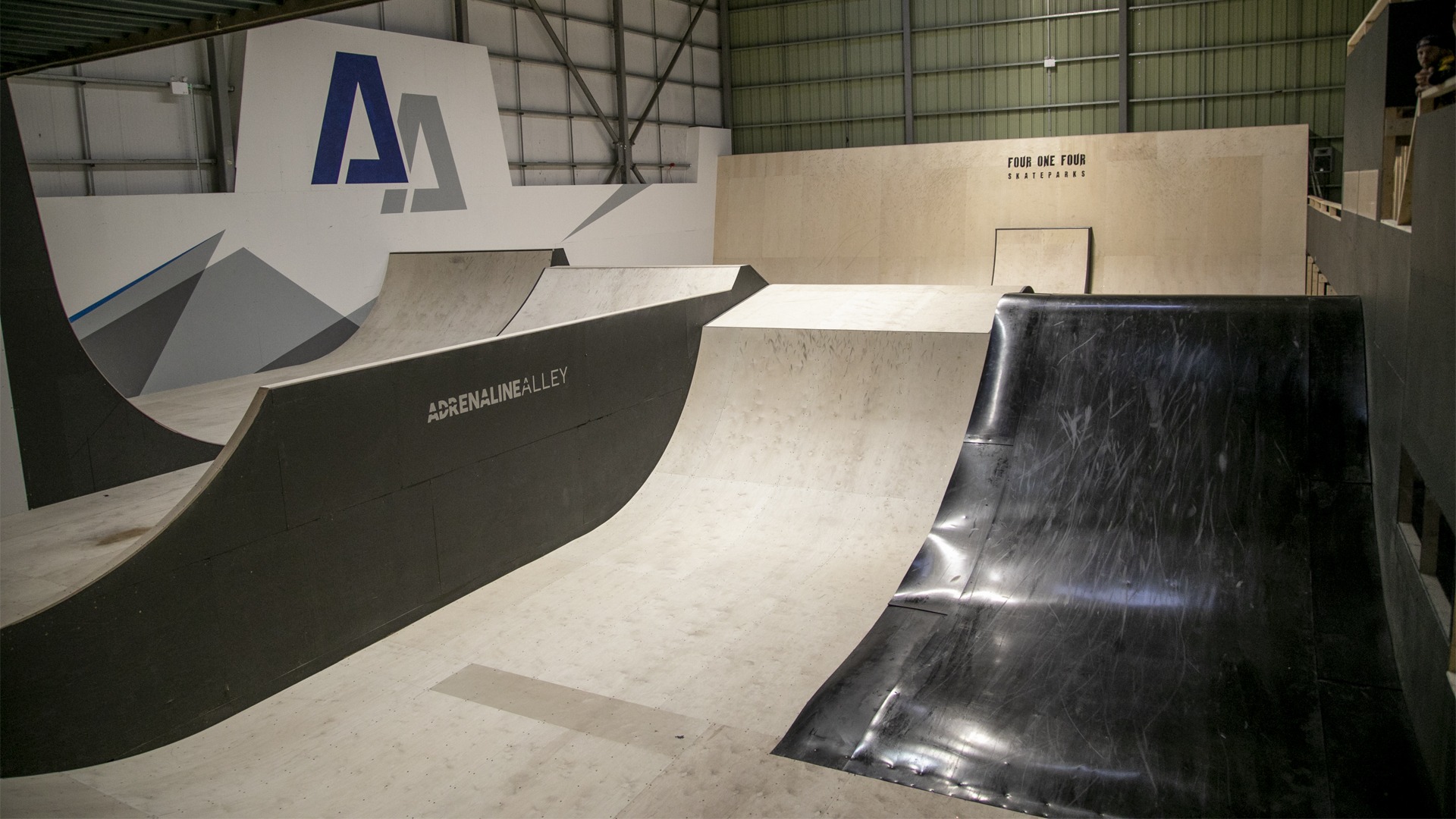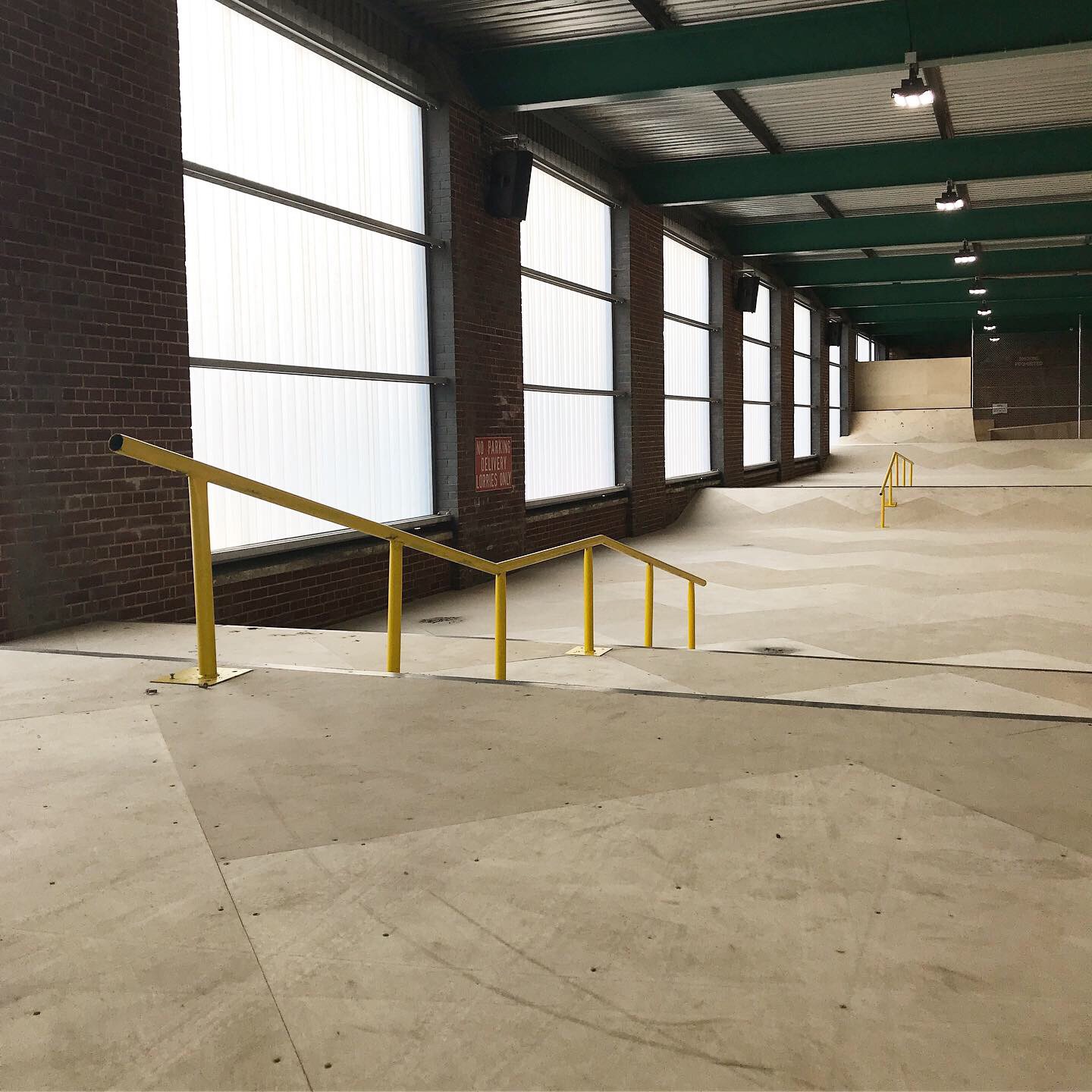 In the midlands, there's a completely new version of The Asylum Skatepark and a new (massive) room at Adrenaline Alley dubbed The wAIRhouse, then up in Scotland The Loading Bay opened its doors.
---
2
– Full Length Videos
Web edits are fantastic and hugely important, but there's nothing like watching a full length BMX DVD. Two of the UK's heaviest-hitting brands released full lengths in 2019.
Federal Bikes hit us with FTS, an absolute hammer of a video, filmed by Rich Forne.  We got deep when writing about FTS in our DVD review, then celebrated each individual section being released on YouTube every week leading up to Christmas.  On Christmas Day, the full video was released online.
WATCH: Federal Bikes FTS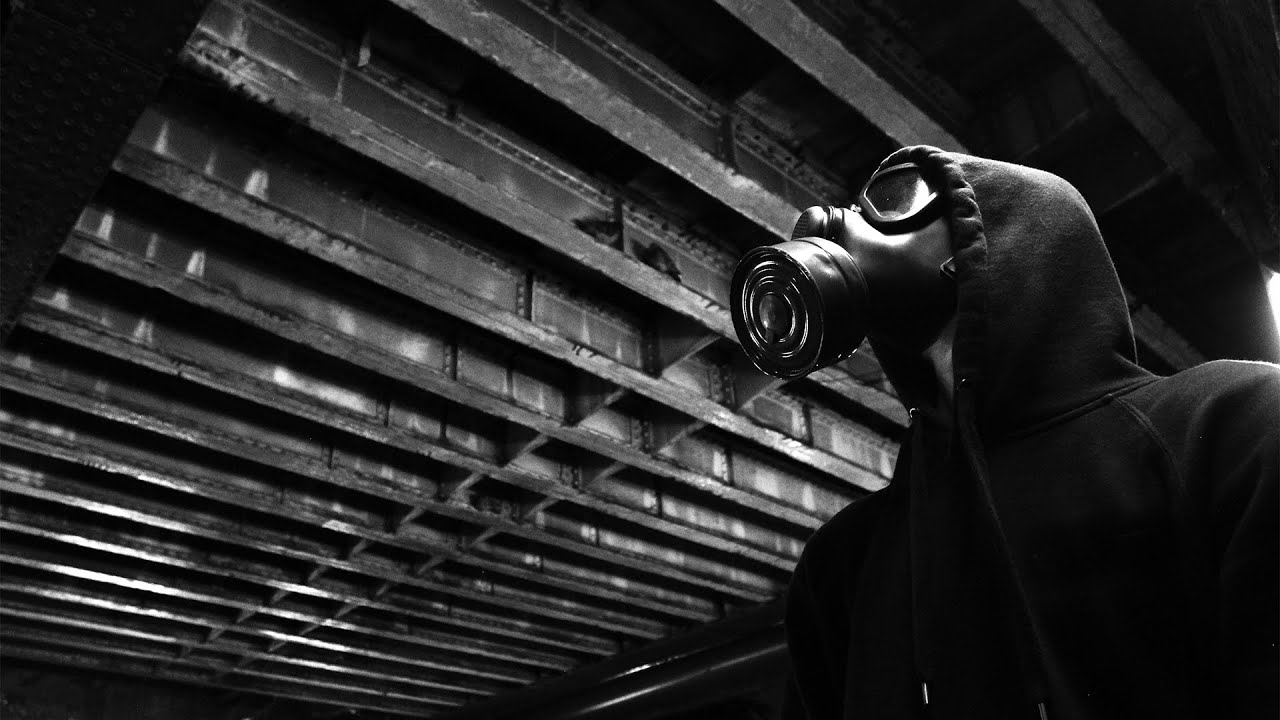 United Bike Co sent Emerson Morgan around the houses to film their full length team piece, Affirmation.  Featuring many of their younger, up-and-coming riders, this is a less polished affair but no less legit.  The team sent it and it's well worth a watch – luckily it's also online HERE.
---
3
– Trail Boss BMX Game
Yep.  The UK's own Adam Hunt aka Yeah Us! aka Pumped BMX set this amazing game loose in Summer 2019.  Trail Boss is a 3D BMX game based around – you guessed it – trails.  While it has obvious links and stylings from the Pumped BMX series, it introduced entirely new gameplay, amazing new level design and plenty of difficult challenges.  If you've not played it yet, you're missing out.  Perfect winter activity!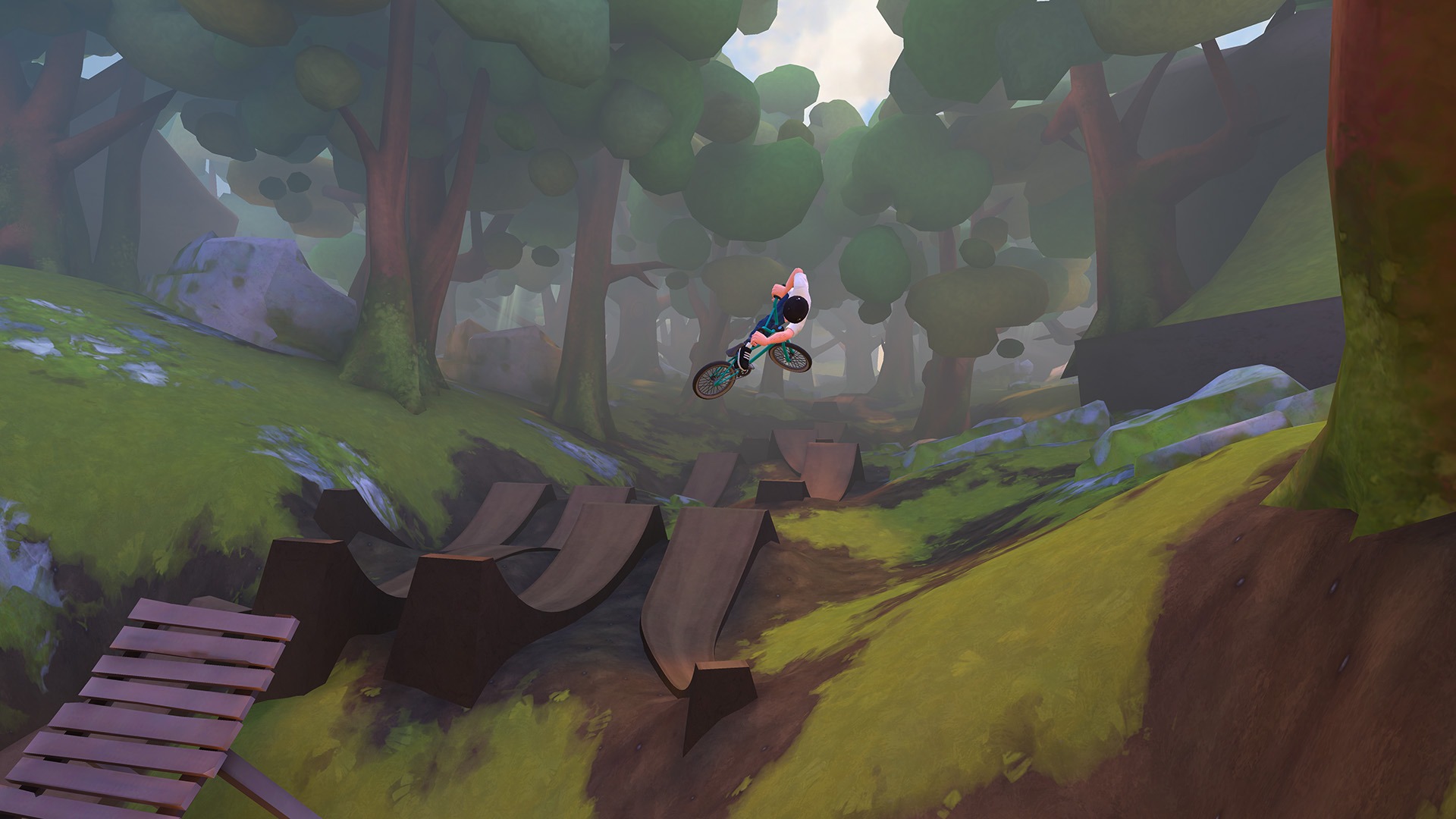 ---
4
– Trails Jams
On the subject of trails, we have to give a nod to the diggers who invite riders to sample the fruits of their labour.  While a lot of these are a bit 'under the radar' and don't need our attention, let's ring up one of the UK's best known spots for their jam efforts in 2019.  The Woodyard Jam saw hundreds of riders descend on the iconic chalk landscape for several days of riding, drinking, BBQ, ice cream, whatever goes.  We were there to document the good times – WATCH VIDEO.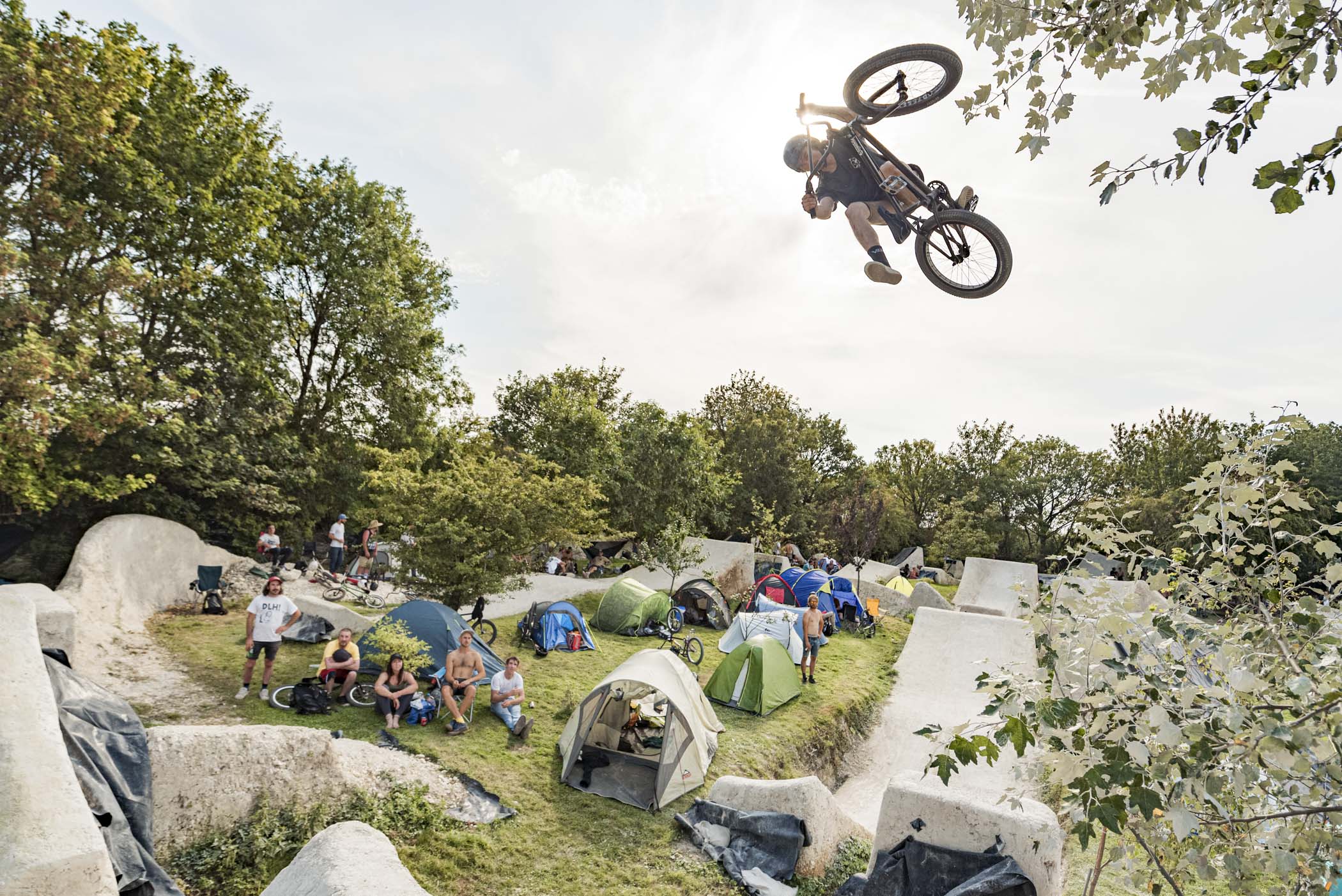 ---
5
– Street Jams
2019 marked the return of DUB JAM, with jams in Liverpool, Manchester (in collaboration with BNGBNGMCR) and Sheffield.  There's always a good amount of hype on Dub Jams, backed up by some top notch riding.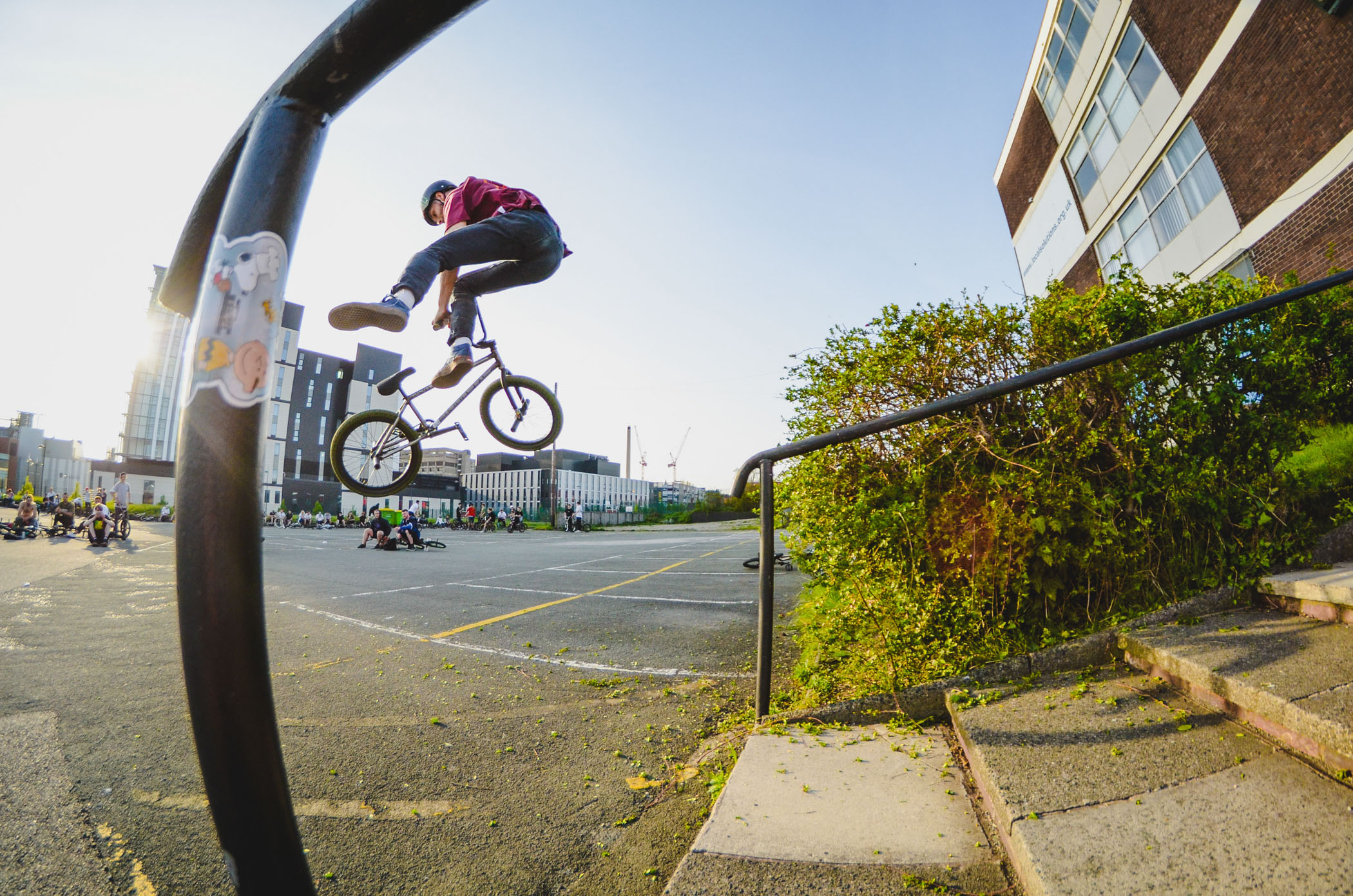 Metal Pegs again made some great things happen on the streets of London in 2019.  They've created a strong, dedicated following for their jams and rightly so – they put many hours into their cause.  Every jam guarantees hundreds of dudes, thousands of street tinnies, boombox tunes, mob mode.  BMX.
---
6
– Team GB Results
At the other end of the spectrum, the park riders in Team GB did the UK proud in 2019.  Strong performances at the FISE and UCI events equalled some podium action for our guys.  Charlotte Worthington has already qualified Team GB a place in Tokyo 2020, and the lads' efforts mean that we're currently sitting in 4th on the overall rankings.  Freestyle BMX in the Olympics might not be everyone's cup of tea, but we're definitely proud of what the team has achieved so far.
WATCH: FISE Hiroshima | FISE Montpellier | FISE Chengdu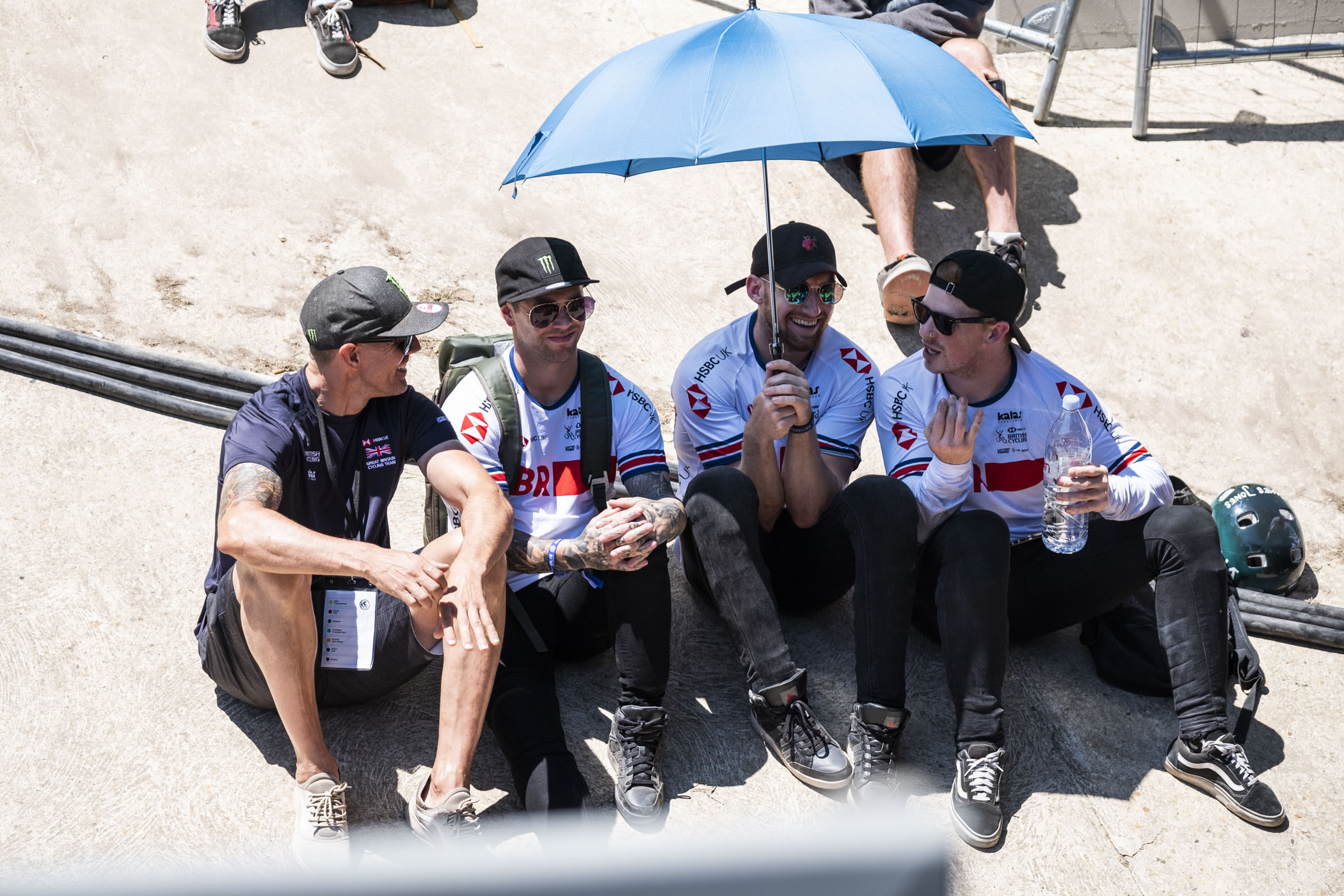 ---
7
– Battle of Hastings
The fourth year of BOH was another belter.  Crazy riding, deafening crowds, pure BMX carnage.
And… Loads of rad bikes.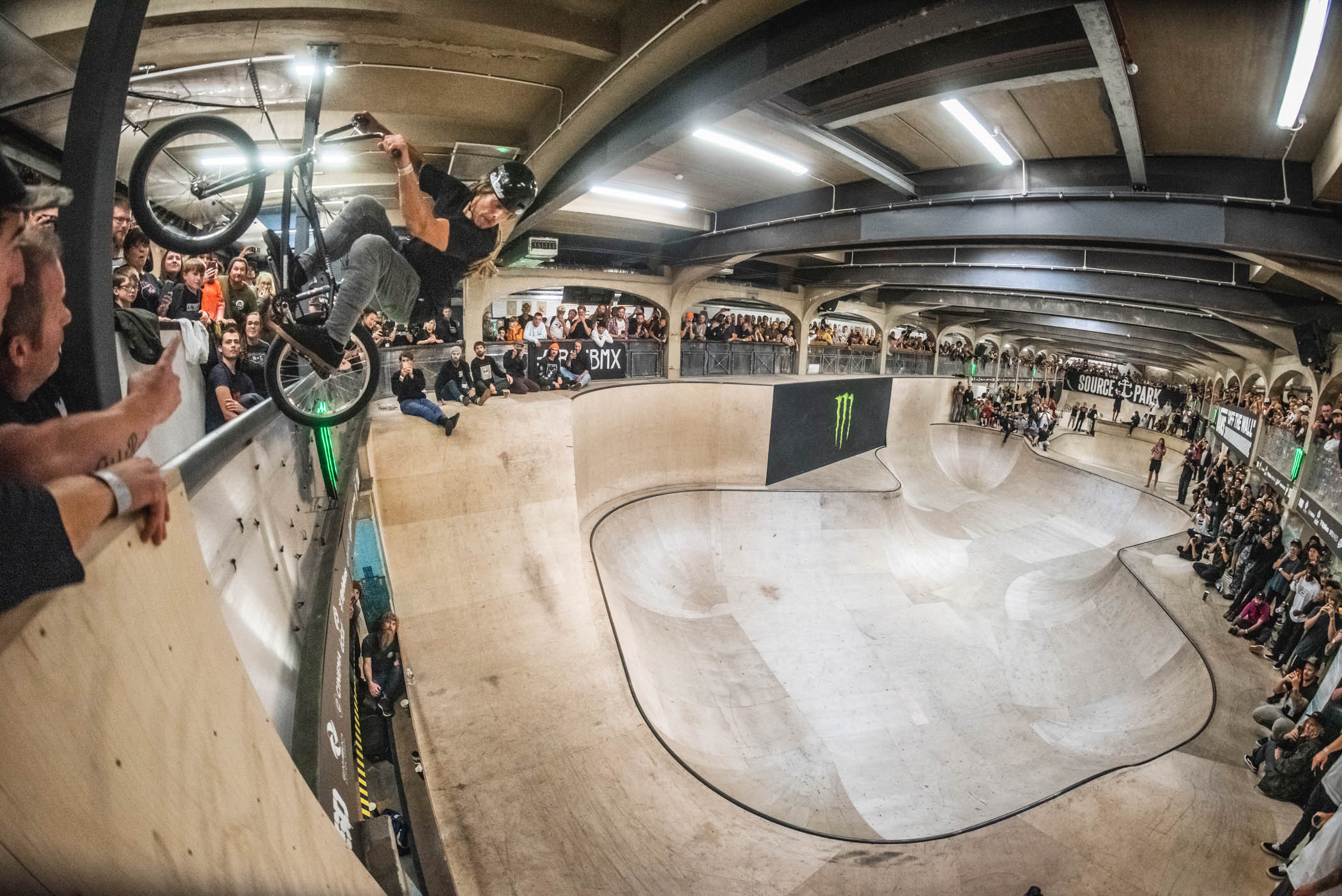 ---
8
– Backyard Jam

Backyard Jam 2019.  It still gets me stoked when I write those words!  As such an influential event, with the early 2000s events dubbed 'the golden age' of BMX by more than a few riders, the return of Backyard Jam in 2019 was a huge story.
READ: Backyard Jam History
In 2019 it was again organised by the good men at Seventies Distribution, but this time it was a series of amateur-focused events held at some of the UK's best indoor skateparks.  There was Round 1 at Rush, Round 2 at Unit 23, Round 3 at Ramp 1, Round 4 at The Asylum, and then a series ender at Adrenaline Alley.
WATCH: R1 @ Rush | R2 @ Unit23 | R3 @ Ramp1 | R4 @ Asylum | R5 @ Corby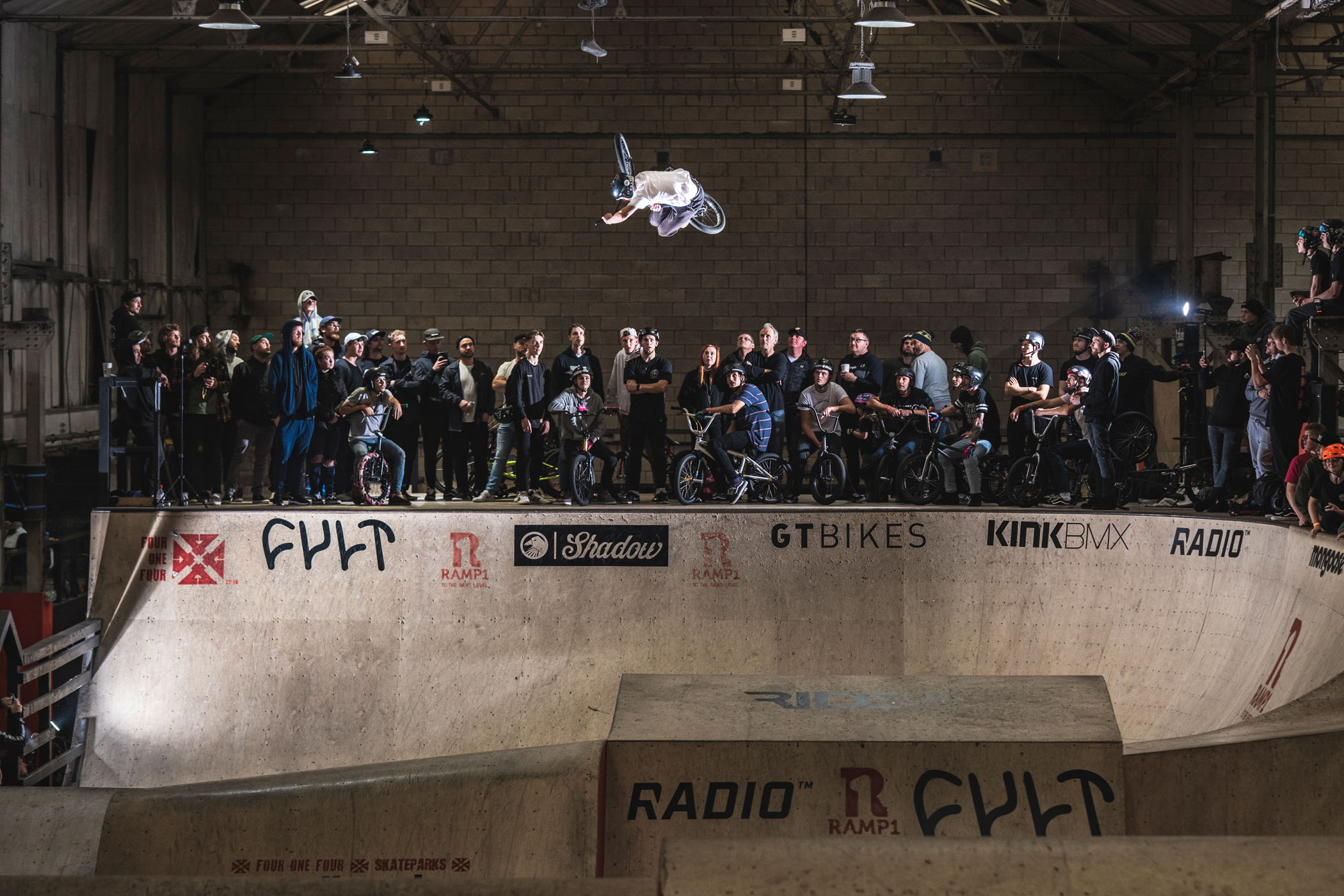 ---
9
– A New Generation
This is something that the Backyard Jam 2019 series highlighted – there's a great number of younger riders out there in the UK, ready to send it.  From really young guys leaning their first tricks to young men and women who are up-and-coming, every round of Backyard had new names on the lineup.  And it's the same with other events around the UK.  It's encouraging to see that the future's in good hands – bring on 2020!