Before FISE started hosting events there, I'd never heard of Chengdu.  Chengwho?  In the past few years I've seen the footage from the FISE events and heard a few things about the place, but this was my first time going there in person.  As it turns out, Chengdu is a city almost the size of London.  It's a huge, busy place.
The event was held in an area of city sprawl to the north west of Chengdu proper, in a pleasant little park.  The immediate area surrounding the park didn't have much to offer – not when you compare it to FISE's city centre locations like Montpellier and Hiroshima – but there was a strong crowd all weekend.  It seems FISE's presence in Chengdu is nicely established.
The park designers did a nice job on the course.  It looked really fun!  They're always decent layouts but this one had something extra appealing.  The transfers into the vert wall were a great set up.  There was also a massive BMX Dirt course, a skate street course, and a nice flatland stage next to the river.
Women's Park gets better and better each time – it's inspiring to see the constant progression.  I was very glad to see more and more of the women with 360s on lock this time – we've seen plenty of flips in the past but not so many spinning tricks.  Great to see.  Also, the stoke was high for Team GB as Charlotte Worthington took 3rd place in the finals.  Perhaps she didn't deliver her dream run, but what she did was seriously impressive.
---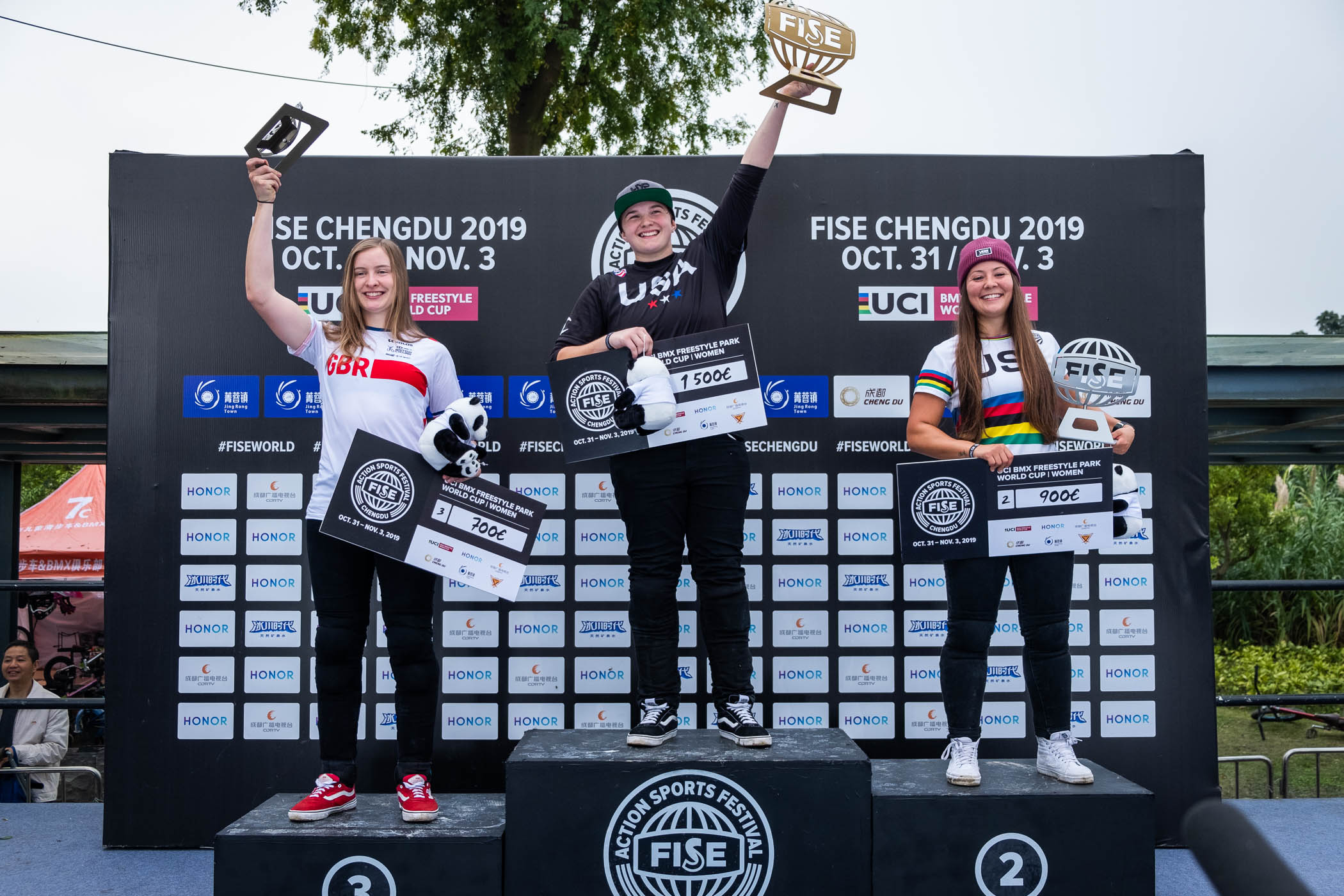 ---
For those not familiar with the FISE schedule, here's how it usually works.  Friday: Qualifying.  Saturday: Semi-finals.  Sunday: Finals.  On this occasion, the weather turned bad on Sunday afternoon so the Men's Finals had to be called off, which meant Saturday's semi-final results became the final standings.
That let Declan Brooks retain 2nd position after his fierce semi-final run.  A great final result for a well-deserving UK shredder.
---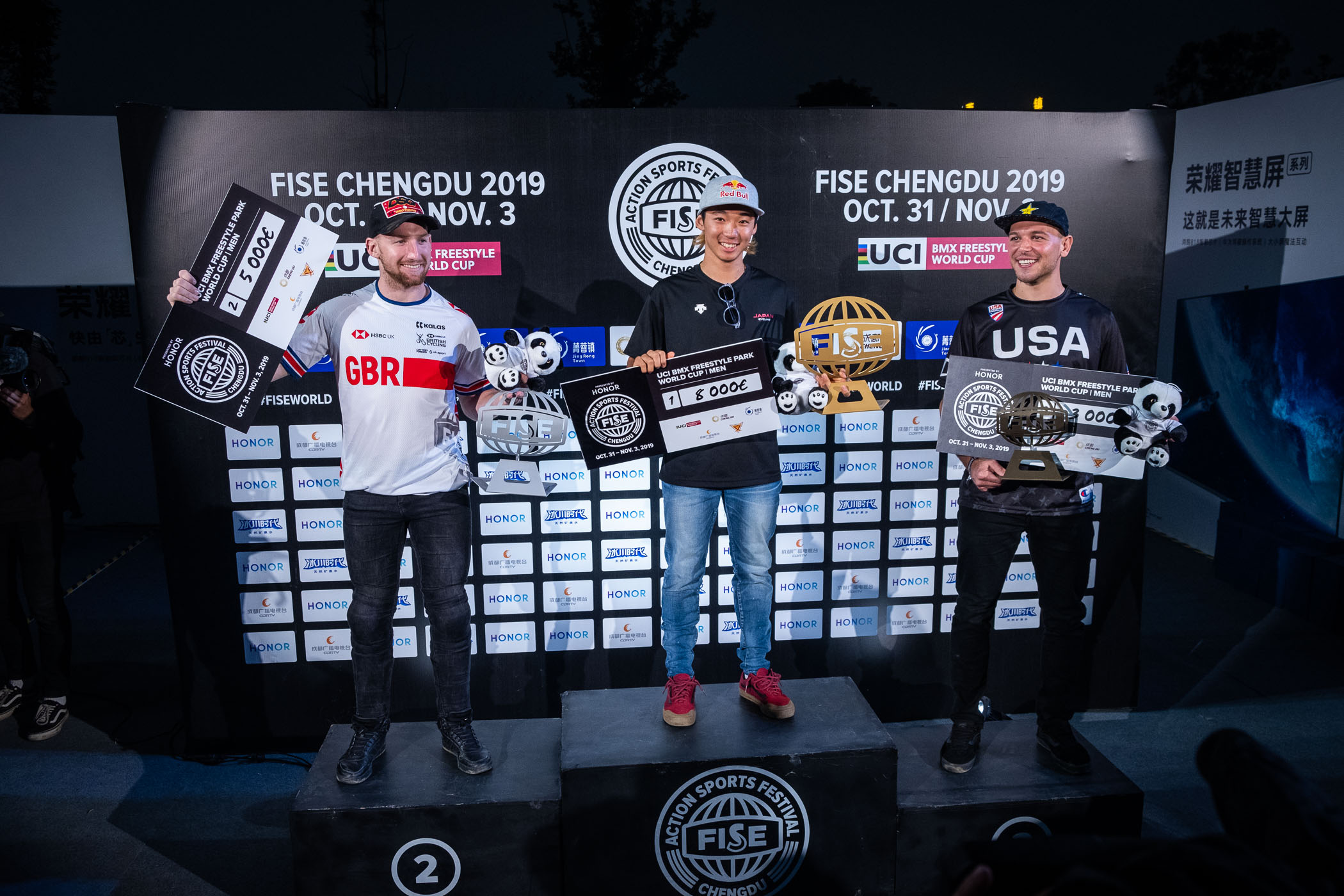 As Chengdu was the final stop on this year's FISE World Series, the year end results were announced for the whole series…  Check those in the gallery below.
---
Photos by Robin Pearson