Kink are getting ready to release their latest full length 'Champagne' which has been in the works for the past 2+ years. Filmed and edited by Daryl Tocco with a heavy team this is going to be one that you don't want to miss.
2nd November will be a YouTube premiere stream over on Kink's YouTube channel
To accompany this there will be a host of uk premieres around the country at the following locations so take a look and get down to your closest one and check out kinks latest offering.
House of Vans – Friday 1st November – After the weekly BMX Support Group session – London SE1 8SW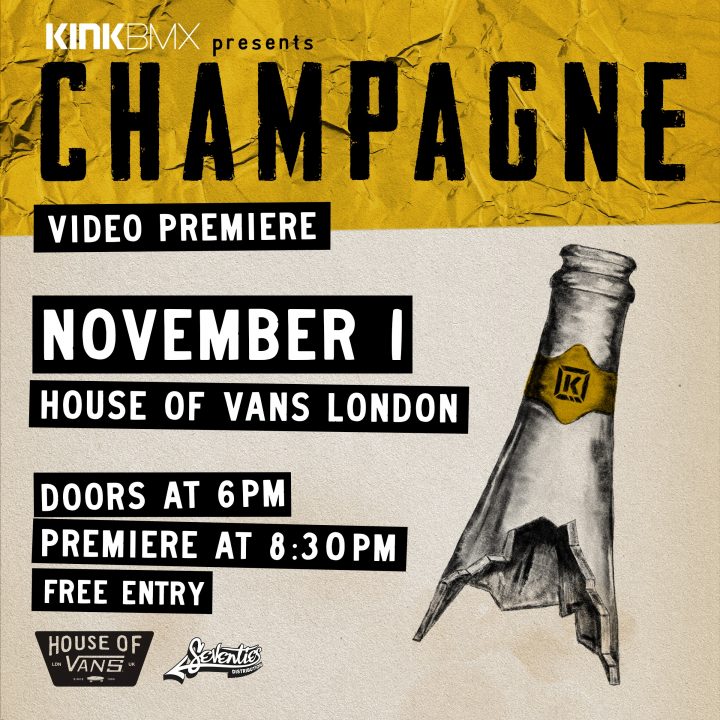 Entity BMX – Monday 4th November – From 7pm – Poole BH14 0RS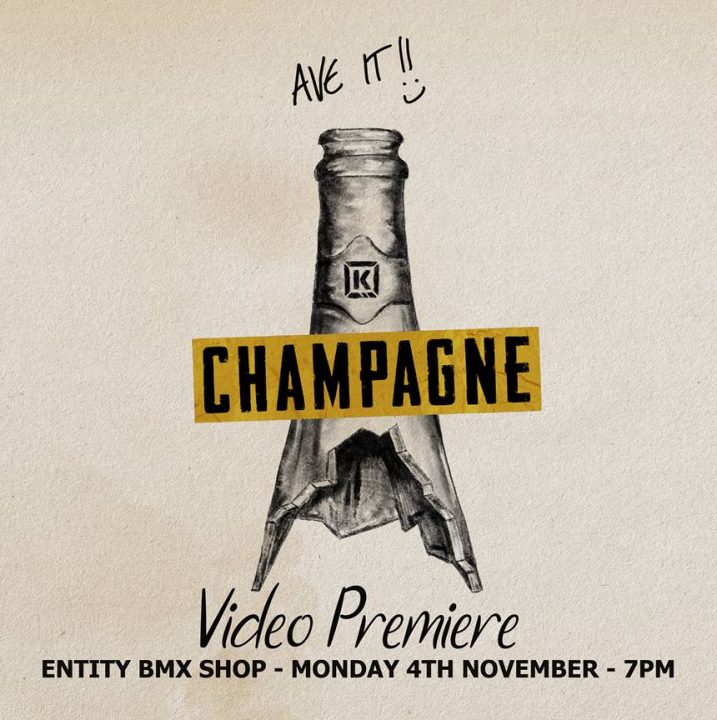 Crucial BMX – Saturday 2nd Nov – From 1pm – Bristol BS3 4EG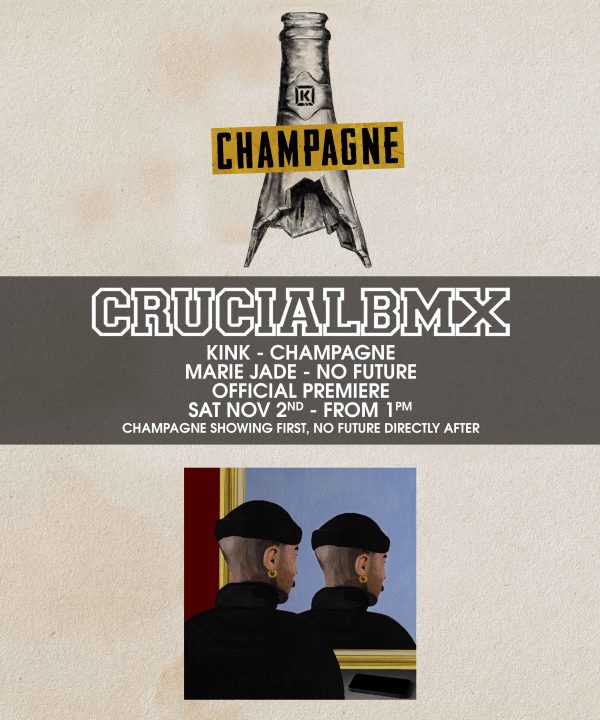 Source BMX – Saturday 2nd Nov – From 7:30pm – Hastings TN34 1JA