I'm not sure Tom Russell needs much of an introduction from us.  We've been shouting about him for some time now, and have enjoyed seeing him hone his style of transition roasting over the past few years.  Ride UK lensman Adam Lievesley has shot some incredible photos of Tom juicing ramps around the midlands…  In fact, some of the most popular photos we've shared on our Instagram have been of Tom.  His riding translates extremely well on camera, for the simple reason that he goes high and clicks his tricks as much as possible.  That's what we like!
It gives us great pleasure to announce that Tom Russell has been picked up by Cult.  The iconic brand welcomes Tom into the UK branch of their crew alongside the good men Ollie Shields, Jordan Aleppo, Dom O'mahoney, Ant Barber, Dom Elt and Alex Kennedy.
Scroll down for some words from Tom about the new hook up, plus some pictures of the new steed.
---
Photos and video by Martin Grainger
---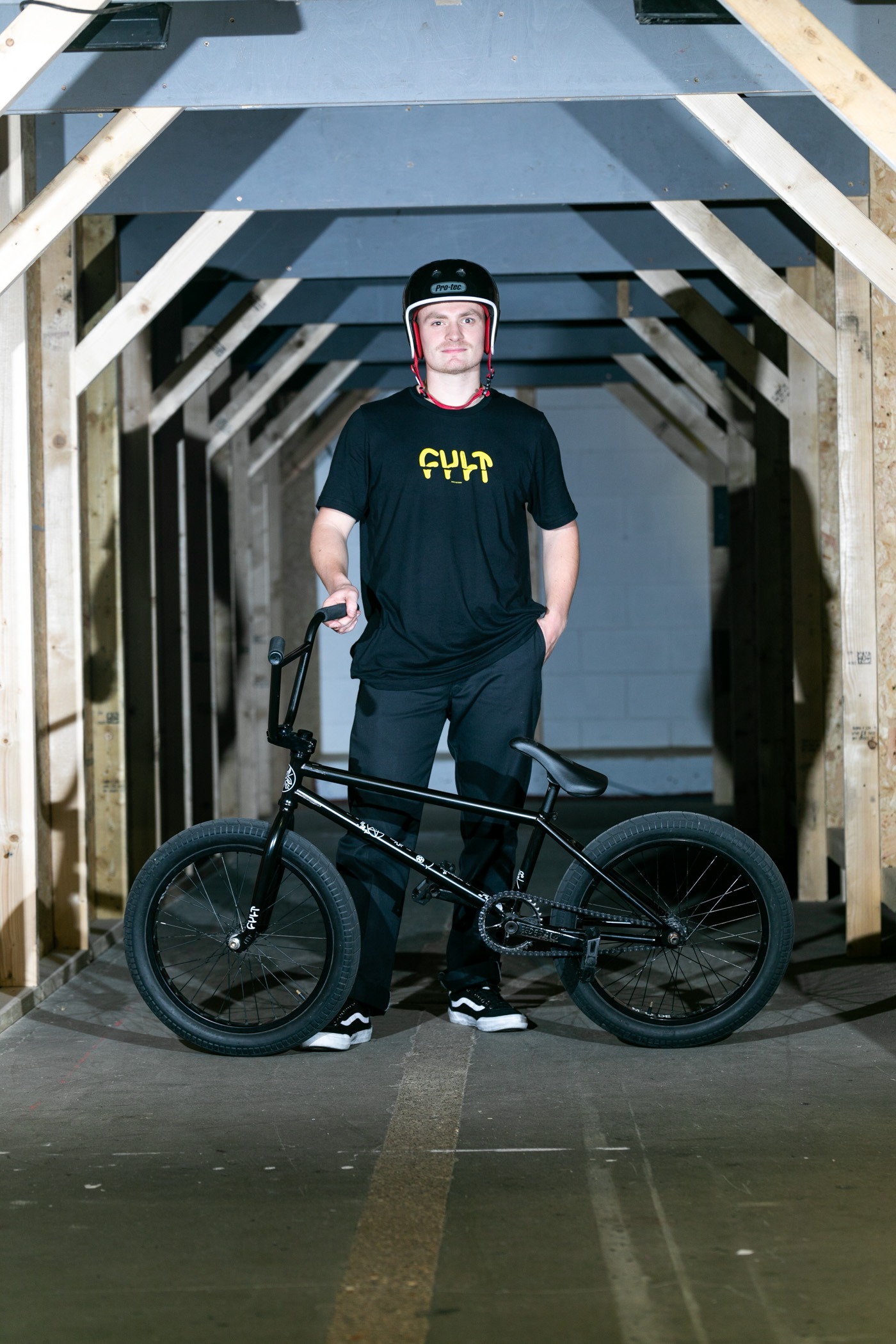 ---
Q&A with Tom Russell
– How does it feel to be riding for Cult?
Unreal!  I'm beyond stoked, can't really put it into words, haha, so grateful for the opportunity.
– Which frame are you running?
21.5 Walsh frame.  She's biiiig and fast!
– How does the new bike feel?
Insane, so stable at high speeds yet it's still easy to throw around and do spins with so I can't complain!  Best bike I've had to date.
---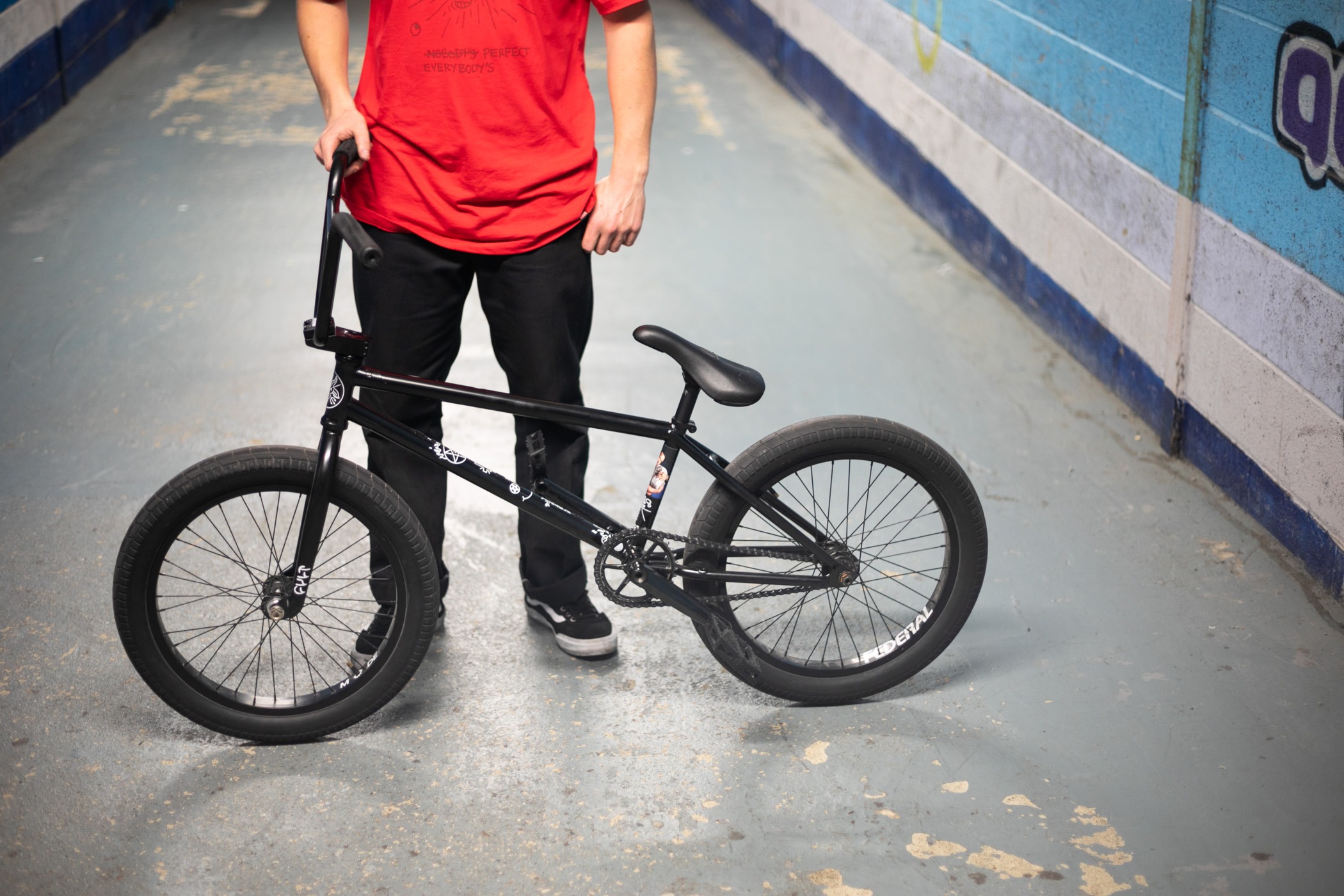 ---
– Have you put it through its paces yet?  Surely that frame wants to hit some gnarly transitions.
Had like 2 sessions on it, both at Adrenaline Alley, it's so dialled on the bigger set ups!  Feels good to land flat with too, hahaha.
– Who are some of your favourite riders on the team?
Corey and Jason are by far my favourite riders out there at the minute!  They just do everything you wish you could. Dehart too, best tailwhips going!​