UK BMX has some big characters.  It's fair to say that things are more interesting when someone like Jordan Aleppo is around…  He's not shy.  Whenever I've been on trips with Jordan, I've spent a large amount of time laughing at / with him, happily confused by his ideas, or just generally entertained by what he's doing.  It's always a scene with Jordan – in a good way.
Jordan had been riding for Federal for many years but recently made the move over to Cult – a dream sponsor for him.  Straight away, he went and shot these photos on the beach with our man Martin Grainger.
Read on for some thoughts from Jordan about being on Cult, riding with one of his idols on the recent Cult UK trip and a few other things.
Photos by Martin Grainger
---
Q&A with Jordan Aleppo
– How does it feel to be riding for Cult now?
I feel so honoured to be a part of the crew, I've always been such a massive fan of the brand. Everything they do and everything they're about is on point!  I definitely feel like I'm more part of something now I'm riding for Cult.
– You had some great clips in that Cult UK video. Tell us about the trip, what were your highlights?
The Cult UK trip was amazing!  Not that I've been on many team trips but this was like nothing I've ever experienced before, it was like everybody just wanted to ride because it's fun, everyone was always really hyped and were all motivating each other.  It was the best vibe on a trip I've ever witnessed.
"It was the best vibe on a trip I've ever witnessed"
I was a bit intimidated at first because I haven't filmed with an actual filmer on a real camera for like 4/5 years but Veesh was so sick, best dude to film with, hands down!  (No offence Robin you're my second favourite, haha.)
---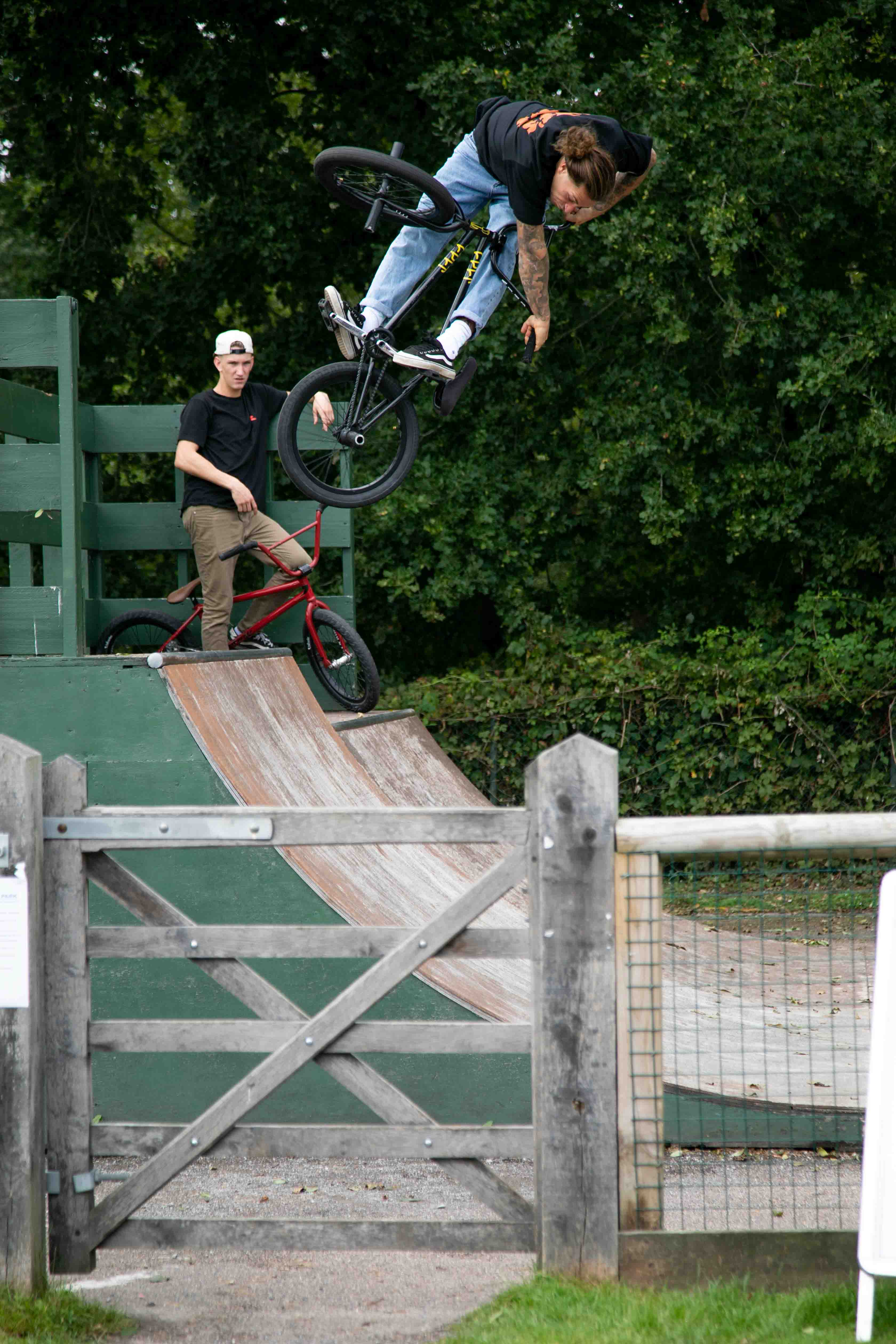 ---
Watching 2 seasons of Peep Show with AK was pretty amusing, but my biggest highlight of the trip was getting to ride with Chase Dehart.  He has the most positive attitude towards riding and has always been my favourite rider, growing up.
– What's been your favourite thing you've done on this bike so far?
Trick wise, I think the nose manual on the roof from the Cult UK video is my favourite thing I've done on this bike so far, I don't know why.  It had a bad run up, run out and was well bumpy but it was really fun to do and Panza's reaction was hilarious!
---