Charlotte Worthington has done the UK proud and taken 3rd place at the UCI World Championships in Chengdu!  It's awesome to see Charlotte on the podium, especially after seeing her up there in the same spot at FISE Chengdu 2019 the weekend before.
We wanted to know more about what these results mean for Team GB's Olympic Games campaign for Tokyo 2020, plus a few more things about riding in these contests.  Read on for some insights from Charlotte about the whole thing.
But first… Let's explain the events.  There were two in Chengdu recently.  First, there was FISE Chengdu 2019, also known as the UCI BMX Freestyle World Cup.  We were there, shooting photos and filming clips.  Then, one week later, there was the UCI Urban World Championships.  This was also in Chengdu, with a pretty similar ramp set up, but at a different location.  You'll read Charlotte refer to them both.  The World Championships carried more points – points that help grant a country a place in the Olympics.
---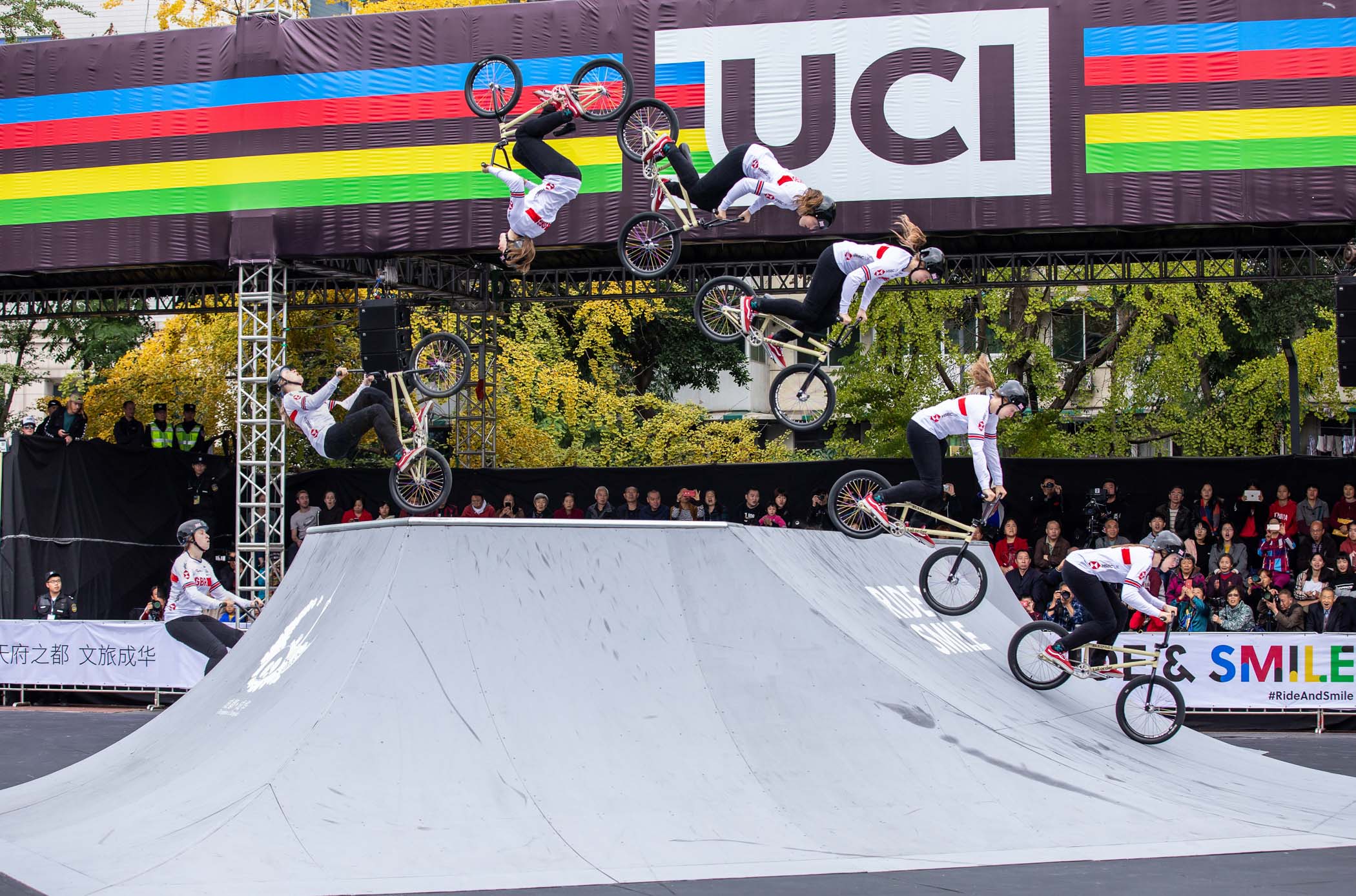 ---
Q&A with Charlotte Worthington
– Tell us about how you prepared / trained for Chengdu. It seemed like you'd been working hard.
Well it was the last event of the year so I'd been looking towards Chengdu for the last few months.  I spent 2 months out at Woodward East learning and staying with the best, Mr Jamie Bestwick, which definitely helped learn a lot of tricks and build confidence.  I'd also been trying some strategies at smaller contests and bringing those new tricks into competition.
– You took 3rd place at both FISE and UCI World Championships. How did it feel to get on that podium two weeks in a row?
It was amazing.  I'd had a rough time at the World Cup contests all year, but had been successful at the smaller C1 events, so it was a huge boost to bring what I had at those contests into a big one and a weight off my shoulders.
---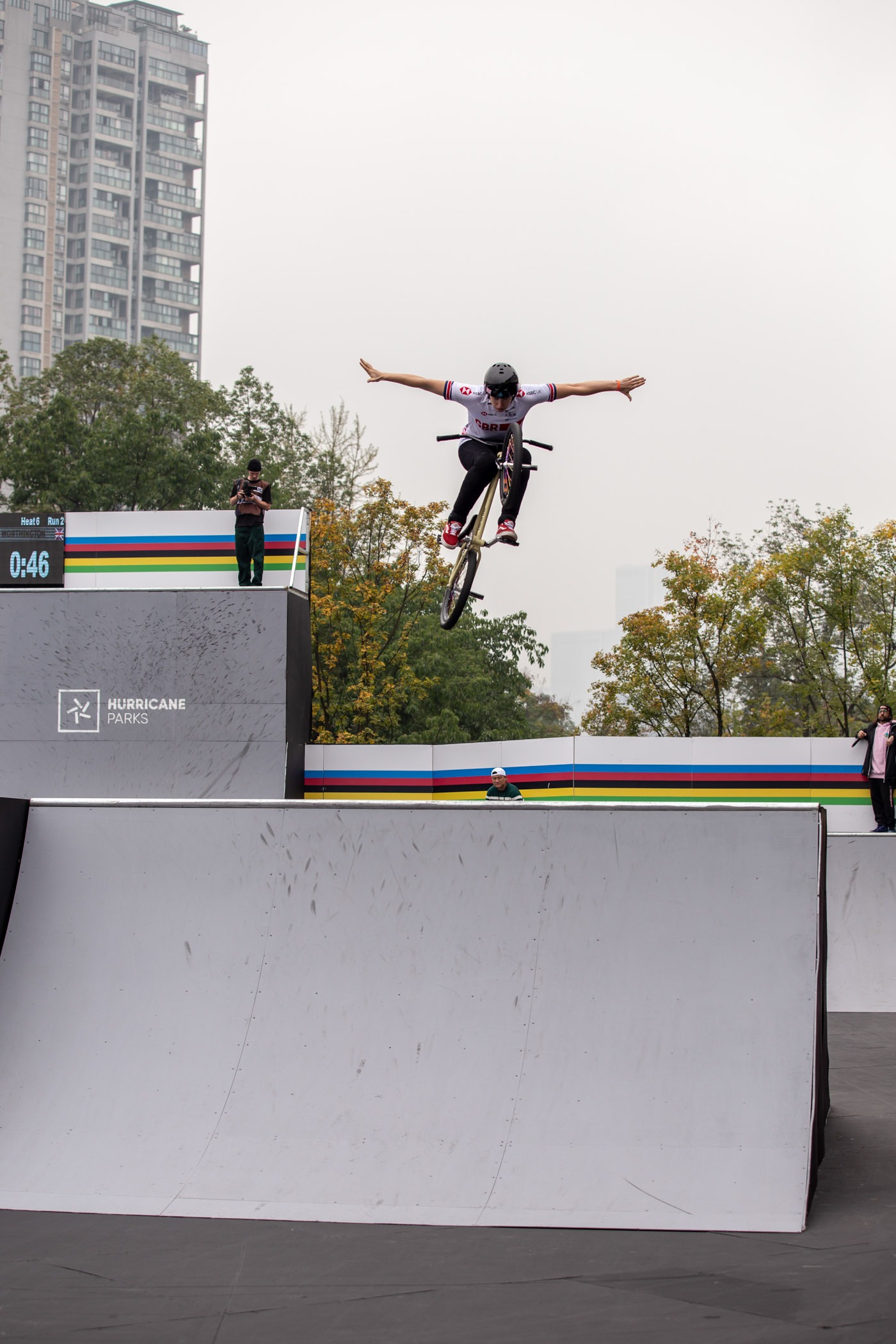 – Which event was more important to you and why?
The World Championships were more important because of the points available, and it felt good to get redemption after getting a 45 minute concussion last year and being unable to compete!  So I was happy to walk away healthy, and over the moon to put up a fight and get 3rd position.
"Me finishing 3rd means we've guaranteed a spot for a female athlete at the games!"
– What do these results mean, like for the Olympics?
It means we've guaranteed a spot for a female athlete at the games!  As the podium riders at the World Championships get a reserve incase we dropped out of the top 5 countries!  (We were already in 3rd anyway I believe.)
– What's it like putting together a run at these events? A fun challenge or is it really difficult?
It's a fun challenge now I understand contests better, to find a line around the course and put tricks in that showcase your riding is fun.
---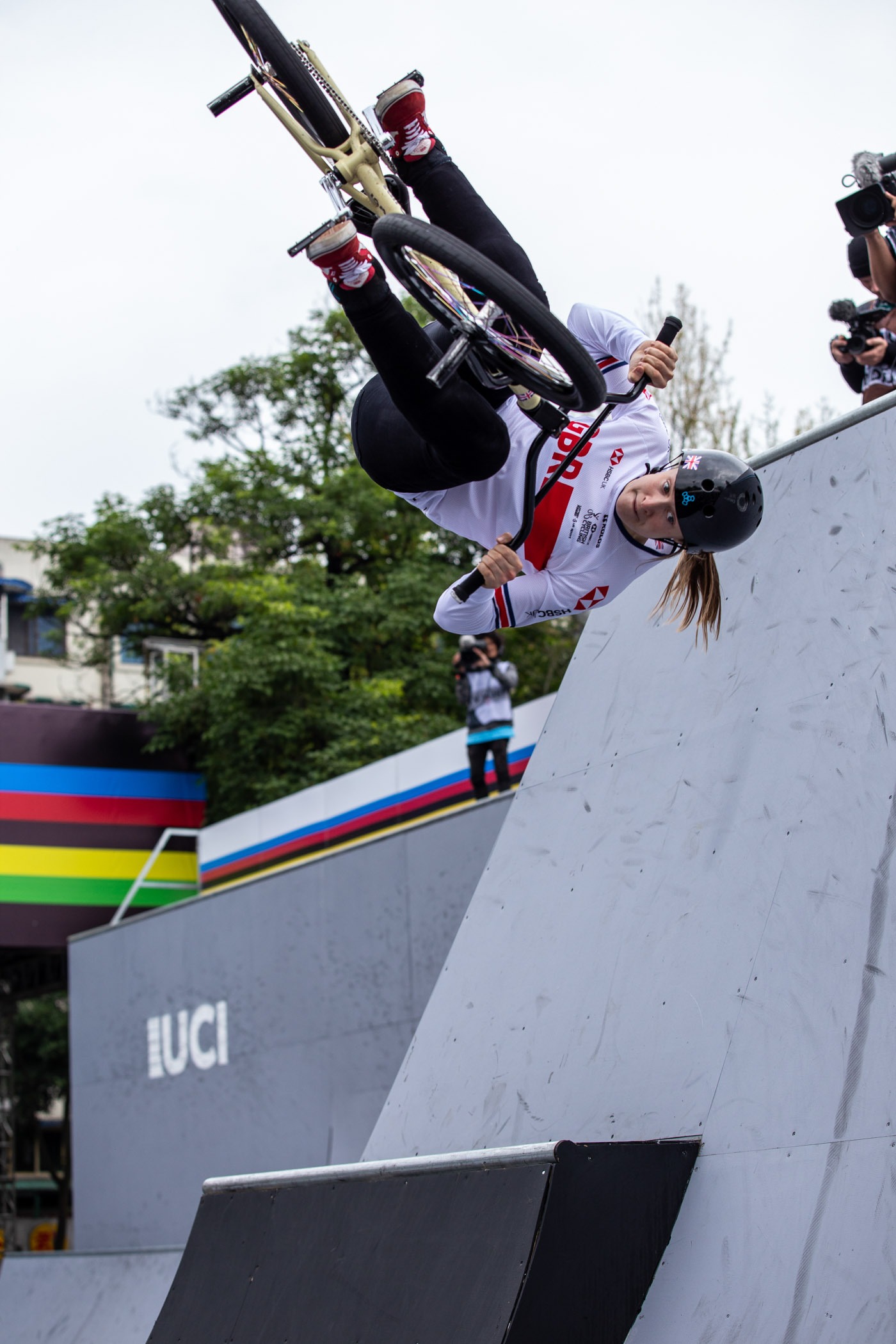 ---
– Which part of your runs were you most stoked on pulling? Was there anything you wanted to send but didn't manage this time?
Probably the back to back whips and flairs, I'd done them and the other tricks individually at different contests, but I was very happy to put them all into one run. Although neither of the runs were perfect, how I'd planned.
– What would you say about the level of riding in women's BMX?  From our perspective it's so exciting to see a leap forward every event.
I'd agree that there's new tricks from the women at every event!  It's really just a big learning race if you think about it, or a game of top trumps.  All the girls are progressing like crazy.
---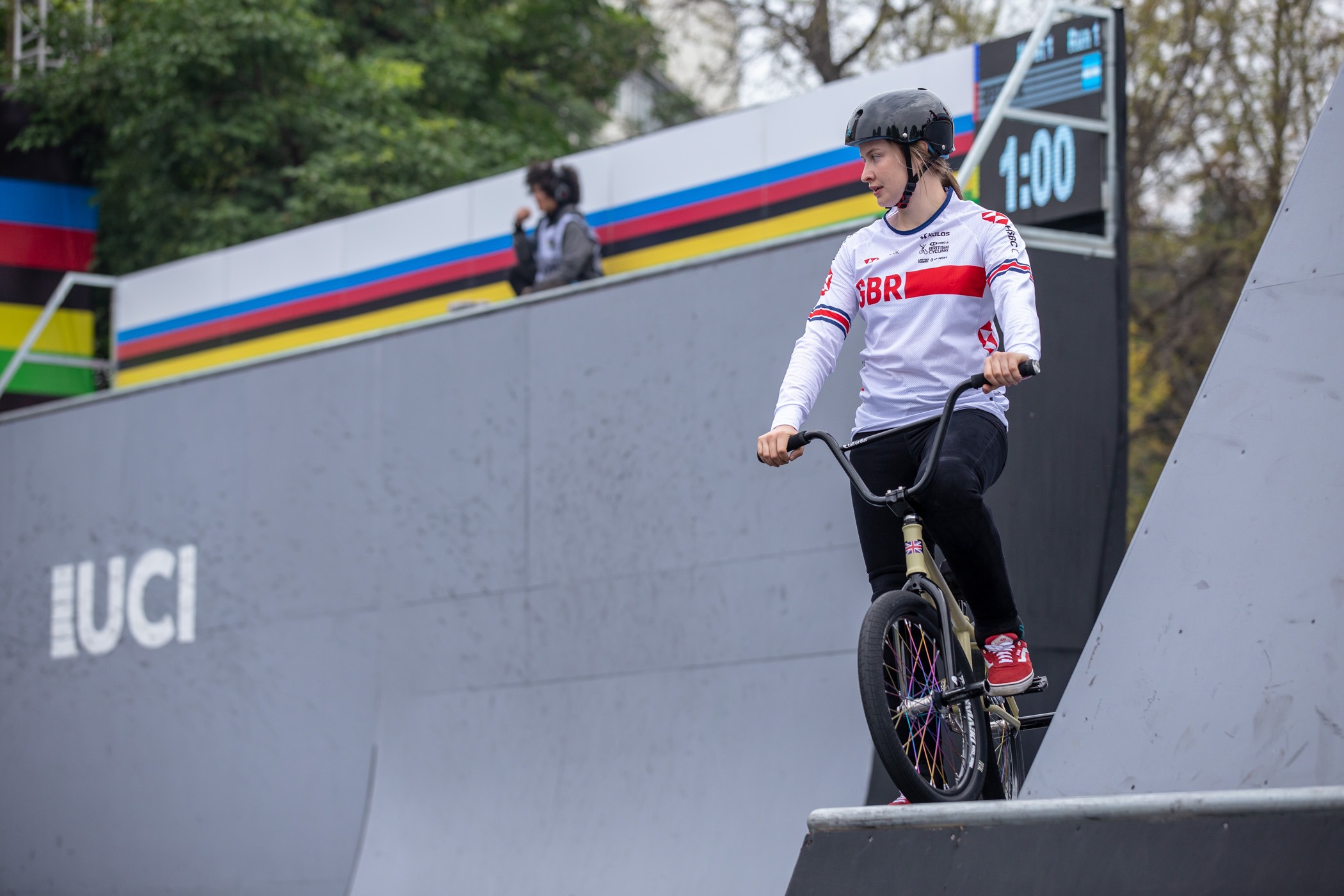 ---
– Tell us about being part of the Team GB squad and travelling the world with them. Is there a real sense of 'team'? Strong support for each other etc?
The GB team have definitely bonded since we began this journey, there's a real sense of team between us all and we're definitely all there to support each other, and banter one another.
– What's coming up next for you?
Next I'm pottering around Manchester and booking a holiday before heading back down to Corby and getting back into the gym and Adrenaline Alley!
---