UK BMX history has a lot to thank Backyard Jam for.  Or rather, the organisers of Backyard Jam, AKA Seventies Distribution.  We felt the time was right to ask the boss Stu Dawkins all about the return of Backyard Jam.  Looking back at the iconic Backyards of the early 2000s and looking forward to the 2019 series.  Read on…
---
– It's been a while since the last event.  What made you want to organise another jam series?
Instinctively it felt like the right time! There's definitely a lot of jams/contests at different parks around the UK but nothing ties them together so we decided to do a series of Amateur events leading to a final at Adrenaline Alley. It's also influenced by BMX Park going into the Olympics, although this will be good for BMX on many levels it has the potential to sterilise BMX to the point that riders daren't risk trying a new trick for fear of crashing or putting a foot down and sacrificing their entire score. As well as encouraging progression and skilled riding we also want to embrace the passion and enthusiasm that comes with a rider going all out for one trick. Even though that rider might not win the contest they could be the person that everyone is talking about on the drive home. We want to protect and embrace this and I'm hoping the jams will go some way to encouraging and rewarding riders that send it!
– What are your main goals for Backyard 2019?
First and foremost we're trying to create a series of events that encourages riders to compete and progress in BMX and hopefully enable new riders to enter their first competition or existing riders to stick with BMX for longer. We're also hoping to create an environment that gets riders and spectators psyched on BMX!
"We want to embrace the passion and enthusiasm that comes with a rider going all out for one trick"
– Backyard Jam has a very long and rich history.  For many people it defines 'the golden days' of BMX.  How does it feel to have created such a reputation?
It's a little bit daunting because there is so much history from past events, the old Backyard Jam events are definitely an important part in the history of BMX and hopefully these new events will live up to people's expectations. Our aim is to ensure these events retain the atmosphere and level of riding that made the jams so popular in the past.
– Backyard definitely evolved from the early local jams up to the touring ramps in big halls… How do you see the 2019 series fitting in with the history?  Has it evolved this way because indoor parks are better now?
The jams have gone through different formats over the years from thousands of riders in a field watching people jump a chasm to custom built courses in large commercial venues and I see these events as the next evolution of the Backyard Jam legacy. There are so many good indoor parks around the country that it makes a lot of sense to work closely with those venues. Indoor parks are essential for the sustainability and growth of BMX as a whole and if we can help support them through these events then it's going to have a positive effect on BMX. We're already getting feedback of riders attending indoor parks to practice for the upcoming Backyard Jam qualifiers.
---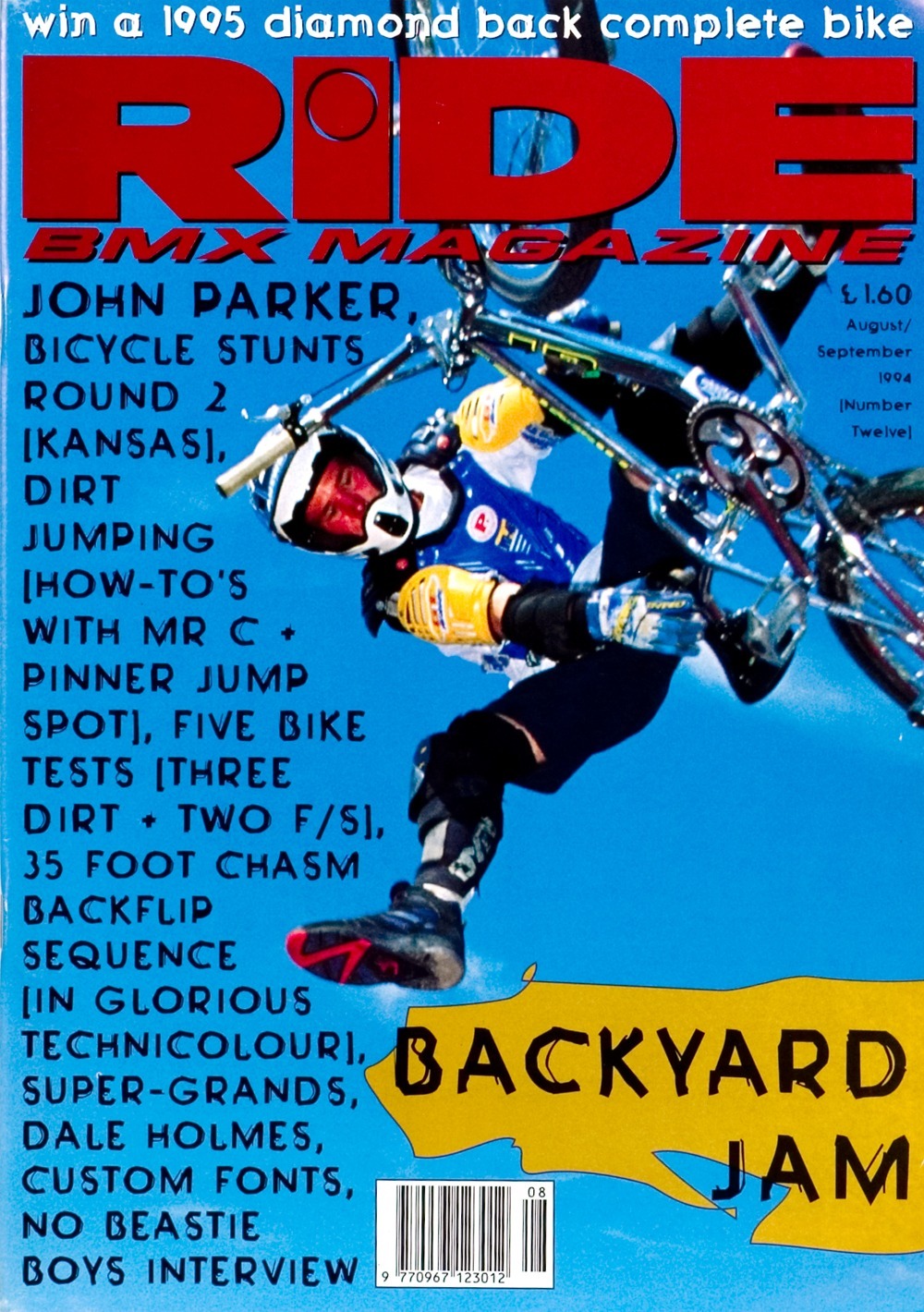 ---
– Can you explain a bit about the format of the event for Amateurs?
The top 4 riders in Over 15's Street and Park and the top two over 11's Women will qualify from each of the Backyard Jam events. The way we used to select riders for the final was by which riders registered first which meant that many good riders missed out. This format means that if a rider doesn't qualify at one event then they can enter subsequent events in a further attempt to qualify for the final. This way every rider in the Amateur final has earned their place in the final and the event is more exciting for this.
---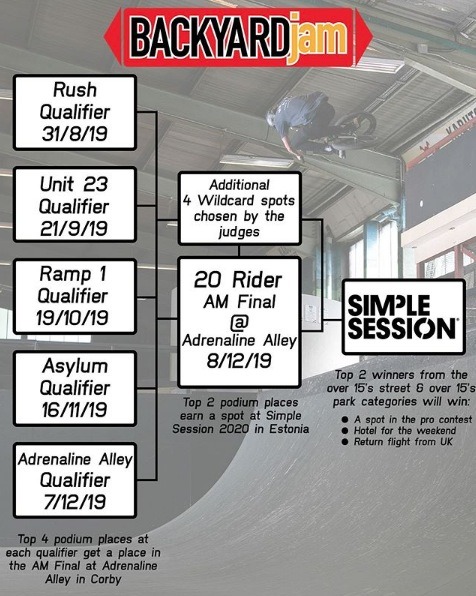 ---
– Do Amateur riders have to enter every event?
No, they only have to qualify at one Backyard event to have a place reserved in the final. Qualified riders can enter subsequent events for additional practice but they cannot qualify twice, so we will always take a new group of riders from each event regardless of where previously qualified riders place in the competition. We will also have a handful of Wild Card places for riders that didn't qualify for the finals but that the judges feel deserve a place in the final.
---