Miguel Cuesta kills it, end of discussion. Amazing style, great choice of moves at any given spot, great character, top guy.
This new video he just put together from summer last year shows his prowess on the streets of Spain. If he's not already, Miguel Cuesta should be on your radar. We were stoked enough on the video to ask him a few questions…
---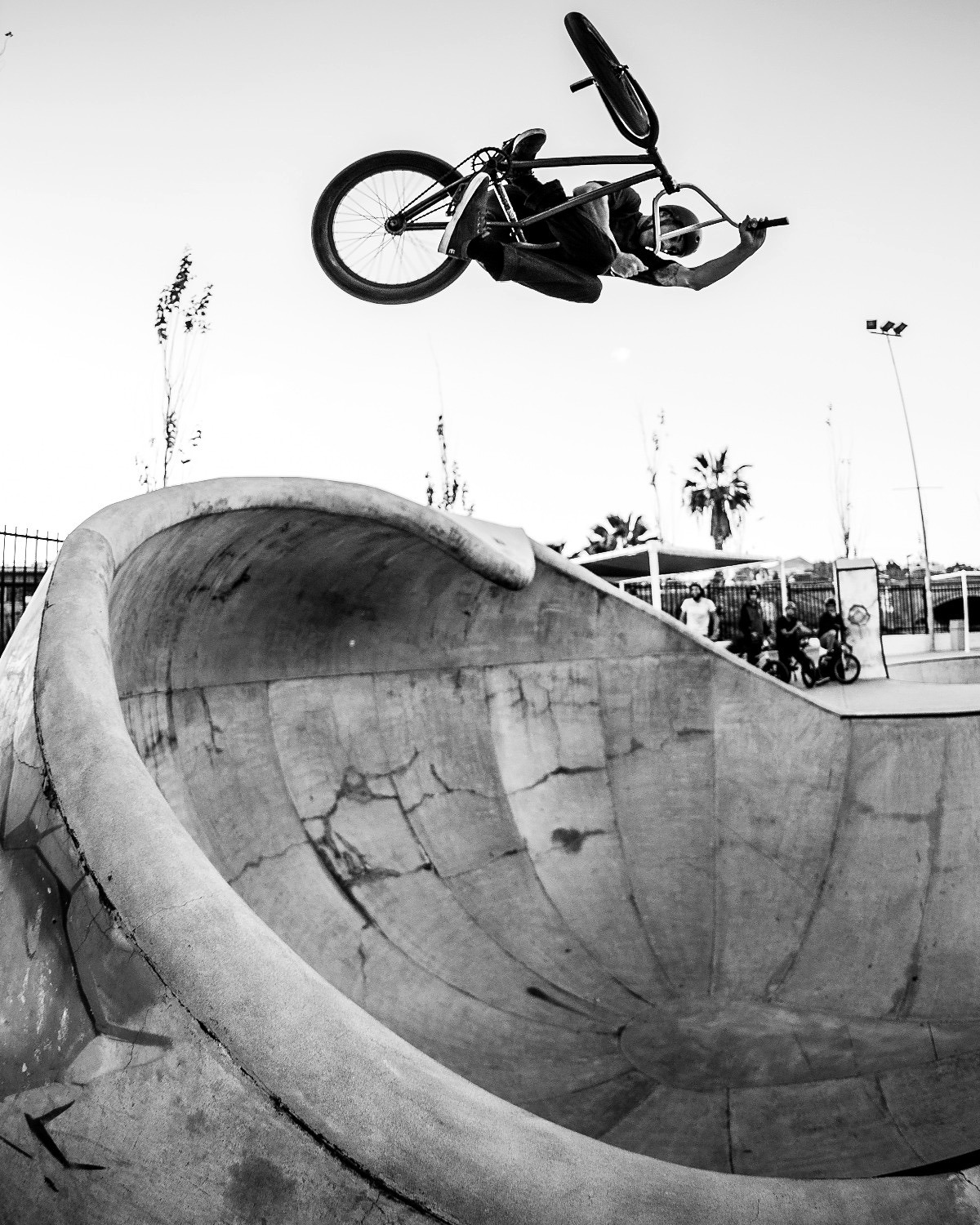 ---
– How long were you working on this video?
"A friend proposed to record a video and we started it before the summer of 2017, but it was difficult to match our schedules. After a while he started working so we got stuck. At the end of the year he handed me the clips for the memory and yesterday I was at home on a rainy day, listening to some music, I started to see them and I felt inspired, so I edited it."
– Where did you film it?
"In Malaga center, San Pedro de Alcantara and Seville."
"Every transition, curve, bank, earth, cement, wood, gives you different sensations and I like them all."
– Lots of people might think about you as a transition rider, but you clearly ride a lot of street too. Was it a conscious decision to make an all-street video?
"Every transition, curve, bank, earth, cement, wood, gives you different sensations and I like them all. We didn't record too much, basically it was three or four days one in each place, so I had more street clips than anything else."
– Where do you usually ride?
"In every spot in Malaga and surroundings, but especially in my local park, in the Ruben Alcantara skatepark and in Torremolinos trails. I feel really lucky to have those 3 places so close, although I would love to travel more and I'm working on it."
---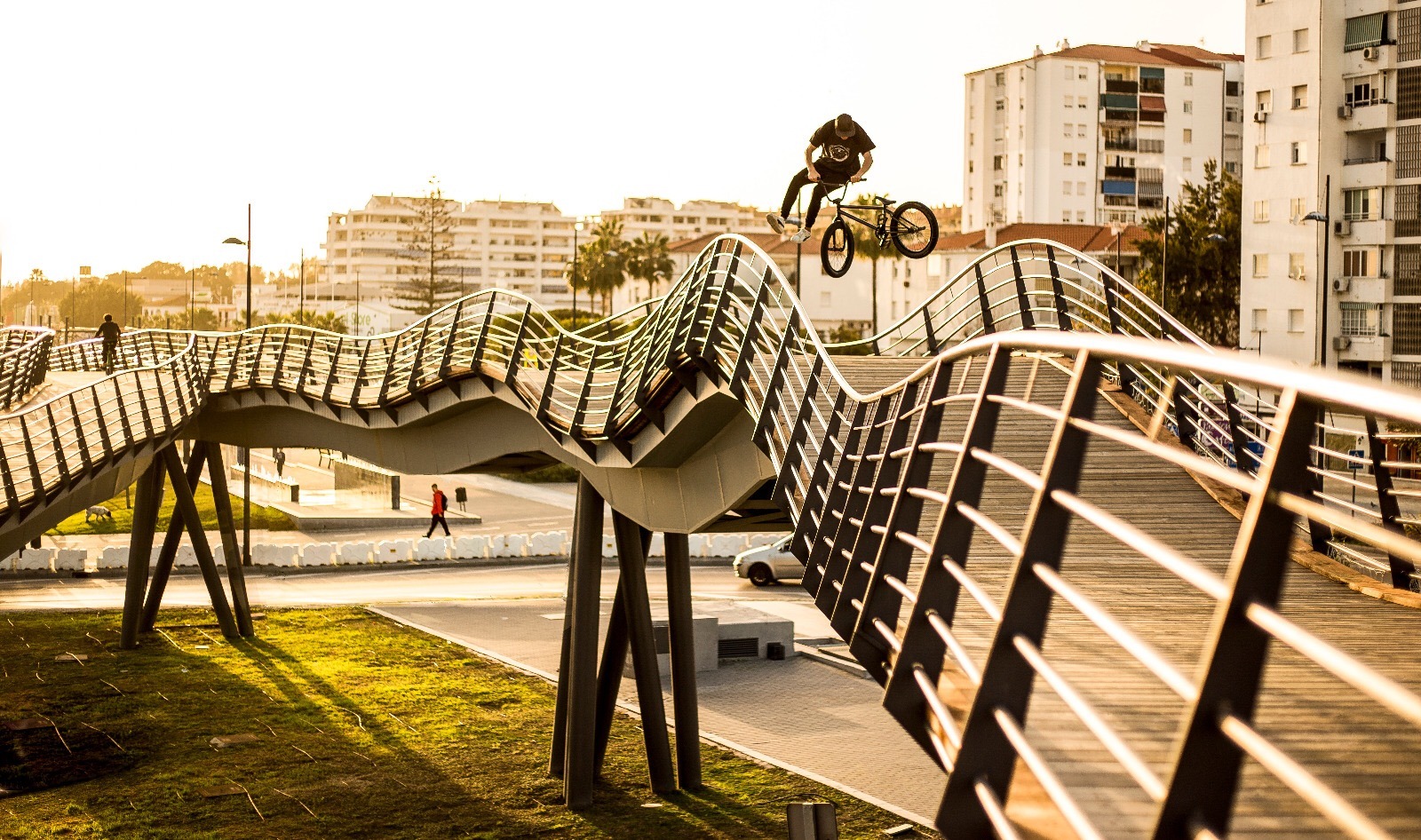 ---
– Who do you usually ride with?
"With anyone who wants and who is in my existence that day!"
– Which clips were the most difficult ones to film?
"In the wallride 180 scene I had to pedal out of a roundabout out of a highway, so many cars passed by. In other spots we had to be aware of the police but otherwise none especially, I was just going to have fun and leave with whatever I got."
– Are there many clips in here that scared you?
"Jumping the railing and doing a 180 in the morning hit me like an espresso haha! But there is no 'banger'… There is nothing I wouldn't do any day with a friend going around and finding new spots."
– Are there any spots you want to go back to and ride again?
"From the video? Well I left some things pending for an injury in some of them but they are close so if I would like to I could go. I do prefer to always try new spots."
– Why is the video like a filmed screen?
"I could get philosophical in this shit. It all started because I'm a mess and the clips took a lot to pass to the cell phone where I edited it, so I had to record them with the phone from the screen of my PC without realising that I liked it more until I started editing them.
I like the kind of old photography or old film because of the noise, the dirt, the wear, the low quality, the forgotten memory, etc. The imperfection. It is inevitable for me to feel identified with it. I think that when recording it that way it gives a bit of that old and current effect, so I am quite happy with the result despite the maybe poor clips."
---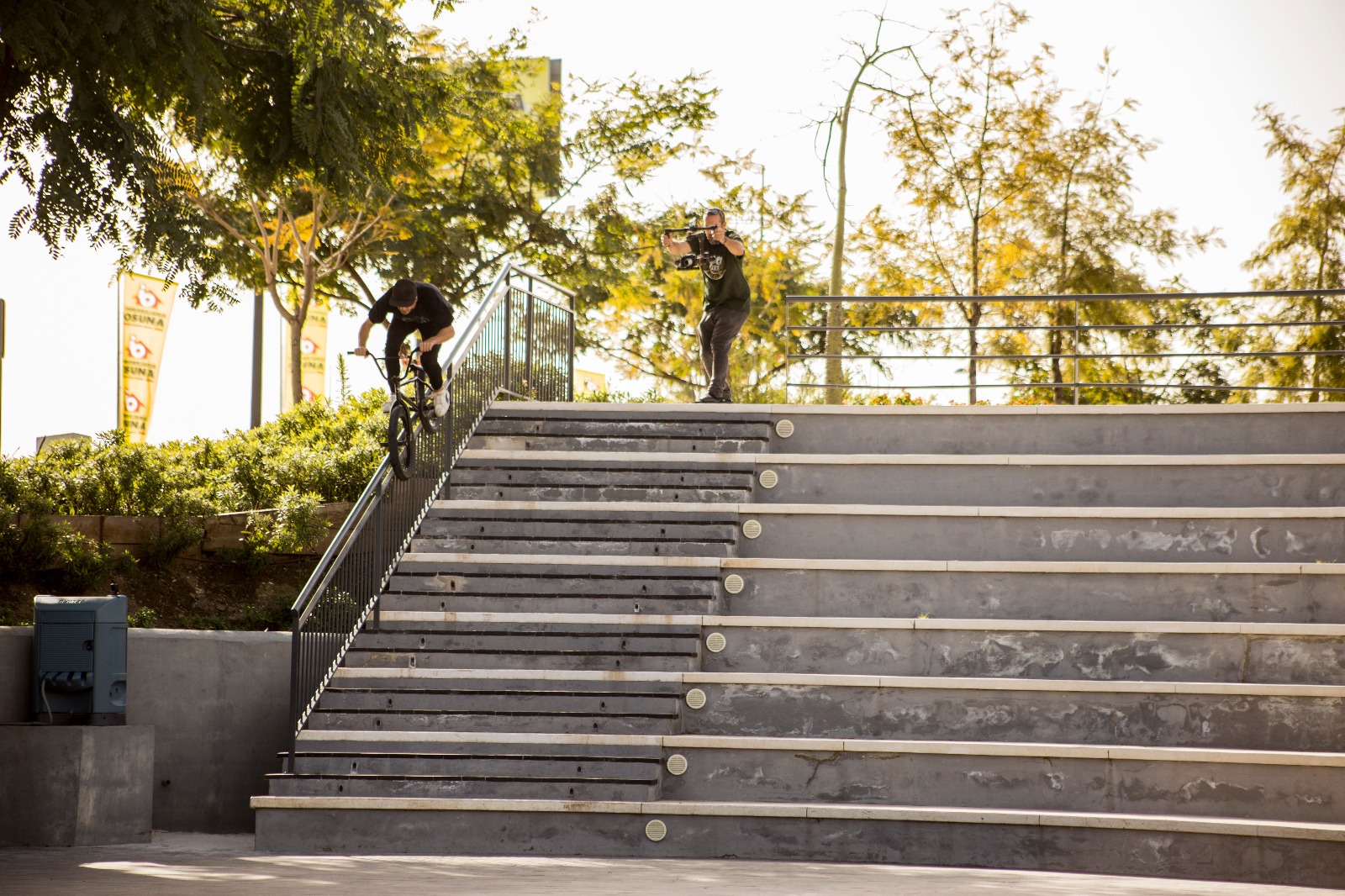 ---
– What's wifi and chicas all about?
"Only jokes during the trip to Portugal with Jason Watts, Corey Walsh, Mikkel Mogensen, Dani Medina and Dustin Orem, a great and too short trip."
– What plans do you have for this year?
"The obligations or privileges. Survive myself, grow in all the meanings and open myself up as possible to the world, taking my bike wherever I go."
---