We get stoked to see more girls in BMX. Angie Marino and Perris Benegas are now hooked up on Cult, which is no mean feat… One of the biggest brands in BMX honouring these women is pretty damn rad! Watch as they build up fresh steeds and then head out for a weekend of concrete skatepark riding and a few street spot hits.
These two aren't new faces to the scene by any means – we've been seeing good stuff from them for the last few years. Perris Benegas impressed the whole BMX world when THIS VIDEO came out back in 2014, with her super confident bike control and style.
On the subject of style, Angie Marino is a rider who makes BMX look good… Dialled bowl lines, tables, nac nacs and the occasional roof drop. We were stoked to see her sending it in this video!
Cult has launched a new line of products to continue the stoke in female BMX – there are new colour options for the Cult x Vans tyres and the Cult x Vans grips… That option is pink! Of course. They're also offering new women's Cult T-shirts too, which look decent.
Last year, we saw women's BMX very well represented at the Vans BMX Pro Cup in Malaga. This video got many of you out there stoked too, so we hope to see more of that this year!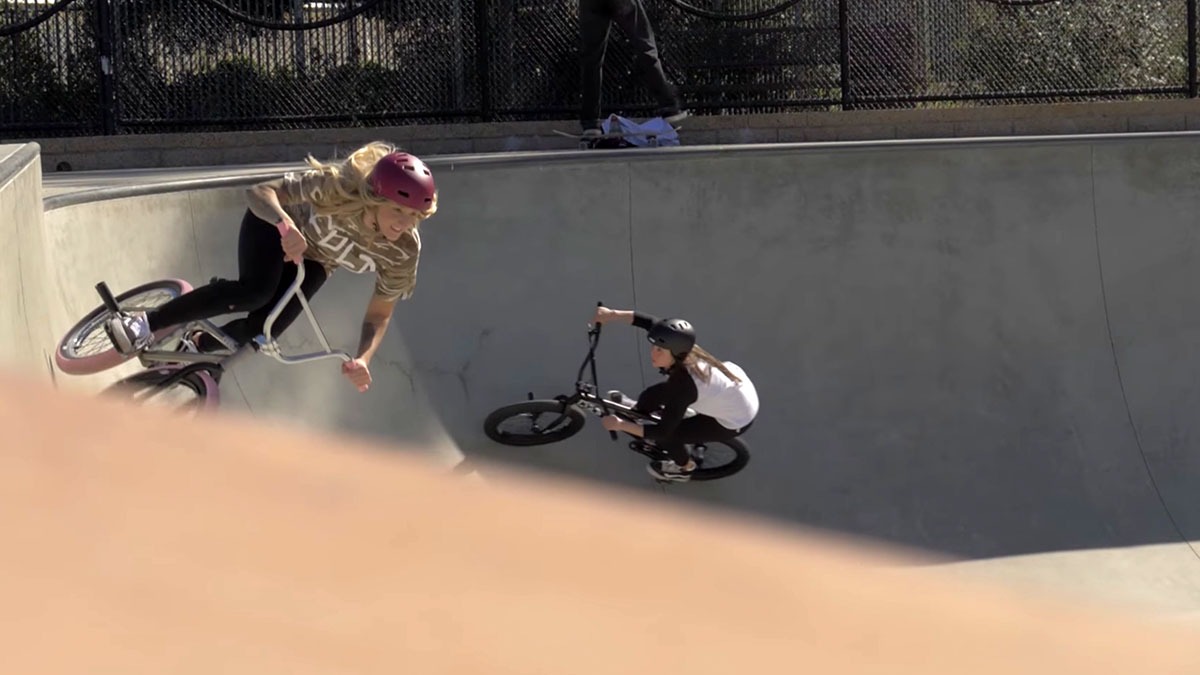 ---
More info:
BMX is for for everyone that wants it. Don't matter what you ride. We're especially proud to add these 2 badass girls to the CultCrew Family. Here's a weekend of shredding in the SoCal area from Angie Marino and Perris Benegas. Give them a follow below…
CULTCREW.COM https://cultcrew.com
Cultcrew – https://www.instagram.com/cultcrew/
Angie – https://www.instagram.com/a_ngiemarie/
Perris – https://www.instagram.com/perrisbenegas/
Veesh – https://www.instagram.com/veeshermang/