Mount Baldy is a legendary spot. Some say it's the longest running fullpipe in the world, and it has been sessioned hard by first generation BMXers and skateboarders before skateparks were even a thing. So when a BMX racer, a flatlander and a miniramp rider found themselves in California for S&M's 30th party, it made perfect sense for them follow in the footsteps of their 80s vert heroes and pay the concrete mecca a visit.
---
Words by Alex Leech
---
Mount Baldy full pipe wasn't built for public access. It's a dam outlet designed to guide large volumes of water from the mountain down to the sea. Consequently, you don't just drive up to it and walk in. It's not near any roads, and it's not even guaranteed you'll be able to ride it. We knew where to park the car and we knew what direction to walk in but weren't totally sure where to go, how discreet we needed to be, or what the best plan was to avoid county workers and deadly snakes. (We encountered both but neither caused many problems!)
---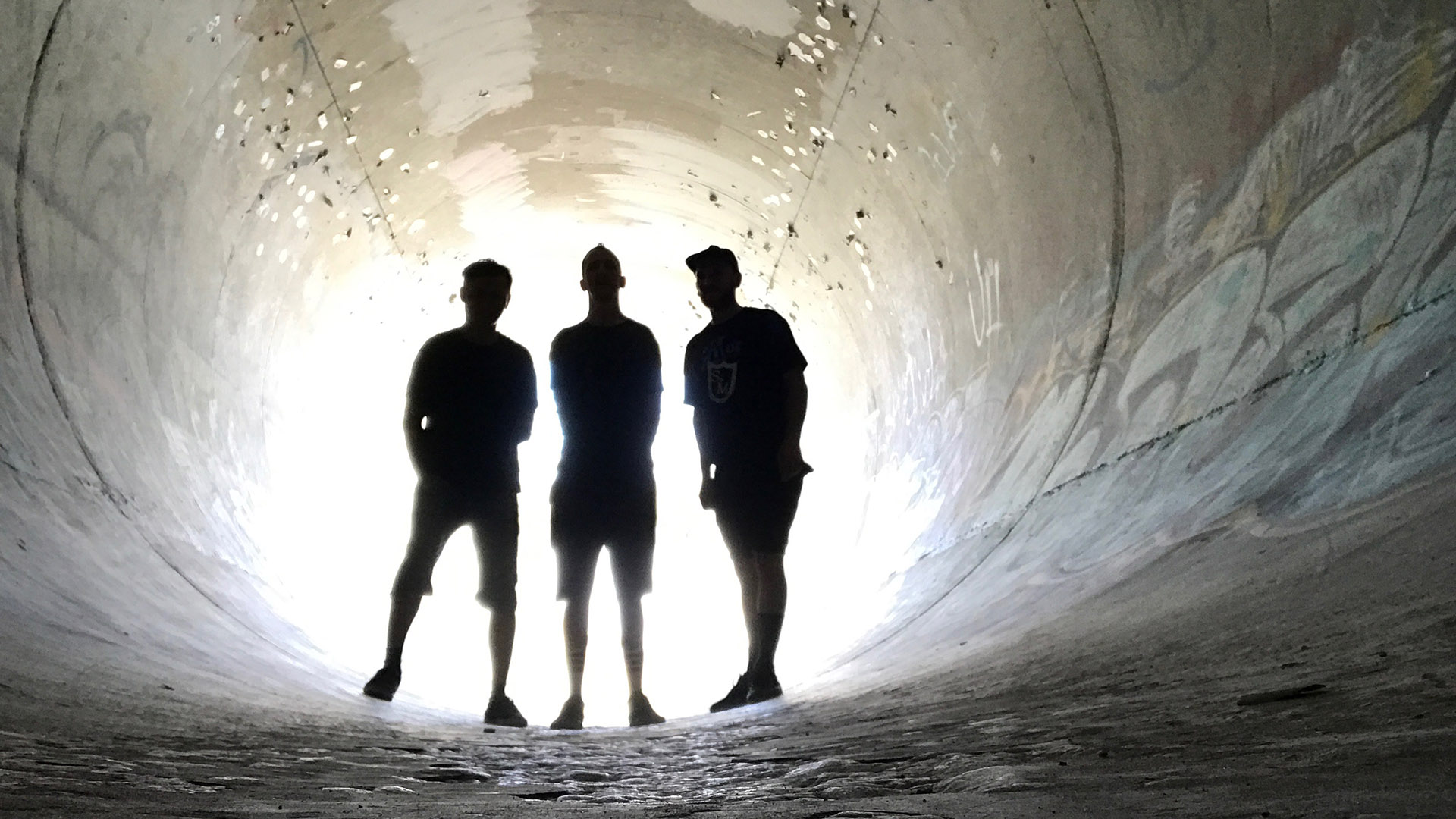 ---
After jumping through a couple of backyards, hiking across a few miles of brushland, traversing the side of a reservoir, jumping a fence or two, scaling shear walls, climbing up the steepest concrete structure we'd ever had contact with, fixing two punctures and feeling the effect of baking sun, we eventually found the full pipe!
"Walking in there felt like entering a place of worship…"
Walking into that place was like entering a place of worship that had been in my subconscious BMX mind since I was young. We were overwhelmed with the civil engineering, and the iconic magazine images that we were now inside. We didn't set out to make an "edit" of this visit, but hopefully what we did film goes some way to capture how it felt.
---