NASS 2018 is almost upon us… It's always a pretty wild time, with parties and music and riding on all sorts of set ups. Last year was fun, this year will be the same! See our 'Fully Loose' photo gallery from last year for a taste of the atmosphere.
Expect to see a photo gallery and some other bits from this weekend on Ride UK, but for now you can check out the course design and some of the top riders already confirmed for this year's event.
For more updates, you can hit up NASS on Instagram.
---
Above: Milham at NASS 2017. Photo: Ed Ballingal
---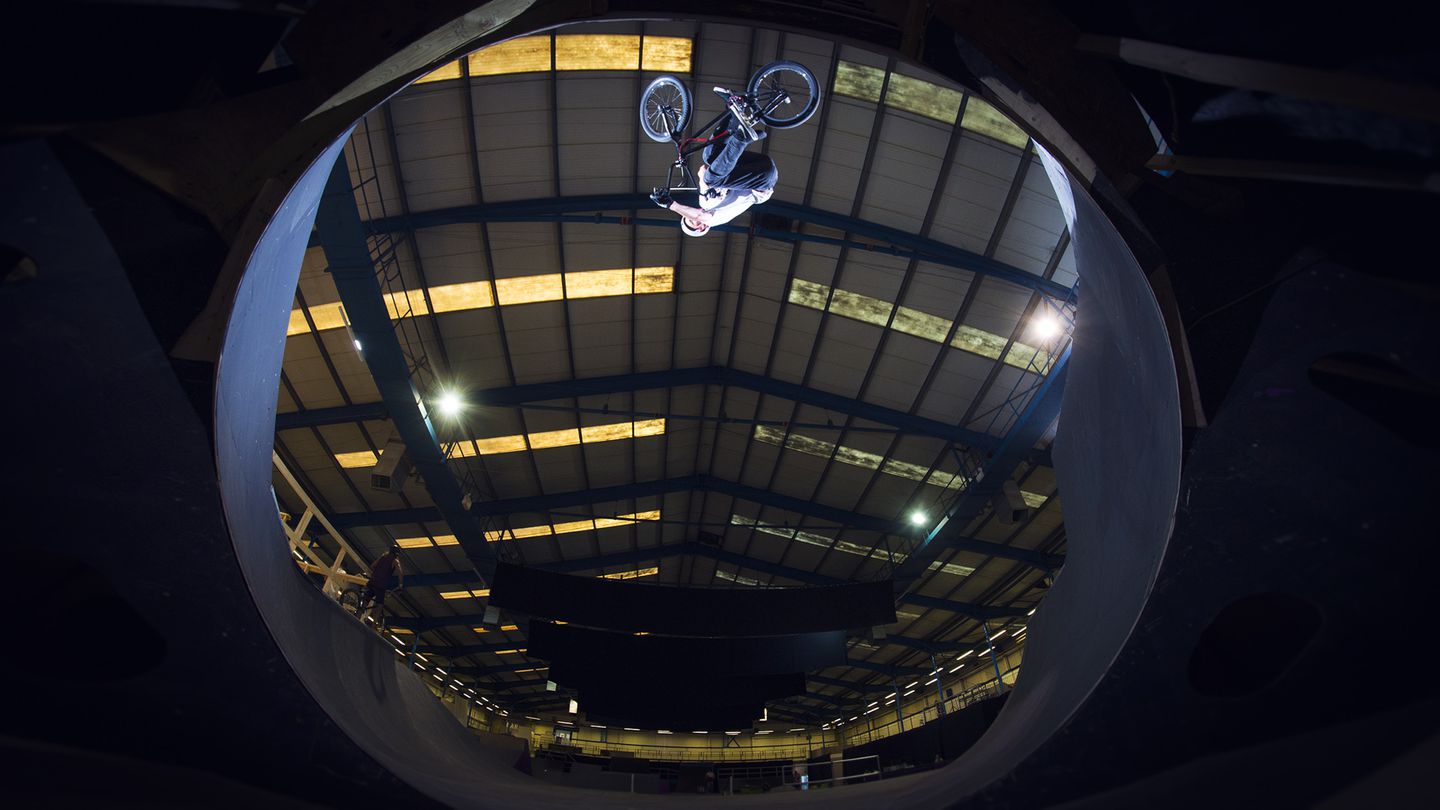 NASS 2018 CONFIRMED RIDERS
2018 BMX PARK INVITATIONAL: AARON HAYWOOD, ASH DOUGLAS, ASH FINLAY, BRADLEY MULHOLAND, CALLUM BIBBY, DAN ALLINGTON, DEL SHEPHERD, DYLAN HESSEY, GEORGE STAFFORD, HARRY BOUCHER, ISAAC LESSER, JACK CLARK, JACK MOULD, JACK WATTS, JAMES JONES, JOSH WEBBER, JUDE JONES, JUSTIN DOWELL, KAINE MITCHELL, KIERAN REILLYv MARK WEBB, NICK BRUCE, OAKLEY WAY, RYAN CUNLIFFE, SETH MURRAY, SHAUN GORNALL, TOM JUSTICE, TOM MILHAM, ZACH NEWMAN
2018 BMX PARK OPEN | WOMEN'S: CARLY HEAD, HARRIET RUSS, HEATHER RUSCOE, IZZY BURRELL, JAY LEWIS, KAYLEIGH ASHWORTH, MEADOW POLAND-SHAW, MOZ CHUDLEY, SASHA PARDOE, VAL WARD, VIKTORIJA GALAKVOSCIUTE
2018 BMX STREET INVITATIONAL: ALEX DONNACHIE, BRAD MULHOLLAND, BRANDON STEELE, FRASIER HILL, HARRY BARRETT, HARRY MILLS WAKLEY, JACK DUMPER, JACK LANNIE, JOE JARVIS, JORDAN ALEPPO, JOSH WEBBER, LEE FLETCHER, MAX PRICE, MICHAEL SUTTLE, MIKE CURLEY, OSCAR DAECHE, SAM BURDITT, SAM CUNNINGHAM, SAM JONES, TARIQ HAOUCHE
2018 BMX VERT INVITATIONAL: AARON HAYWOOD, ALEX LANDEROS, ASH FINLAY, BEN SNELL, DENNIS WINGHAM, DOUG OLIVERIA, GEORGE STAFFORD, JON KEARNS, KAINE MITCHELL, MATE HAJAS, MIKE MULLAN, OAKLEY WAY, PAUL MEACHER, ROB SIDLOW, RONNIE SURRIDGE, SEAN TOMPSON, VINCE BYRON, ZACH NEWMAN
2018 BMX DIRT OPEN: AARON STADDON, ALFIE HEMING, ALLISTER LOUGHRAN, ANTONY BARBER, BILLY PURCELL, BILLY REEVES, BRAD MULHOLAND, CALLUM WOODLAND, CASSON DOWNING, DAN BUTLER, GREG ILLINGWORTH, JACK CLARCK, JACK MOULD, JAKE DOMANSKI, JAMES JONES, JOE BOWERS, JOE PARRY, JORDAN CUTTS, KAINE MITCHELL, MARK DUCAT, MATT HARRIS, MICHEAL JORDAN, MIKE HUGHES, MIKE HULLOCK, NICK BRUCE, OAKLEY WAY, RICHARD PERRY, SHAUN GORNALL, THOMAS RUSSELL, TOM JUSTICE, TOM MILHAM
BMX PARK
This year NASS have switched up and provided a solid pro park that is equally challenging as it is fun. There's so many potential lines to take so be sure to keep your eyes on the course at all times.
BMX STREET
New for this year, the NASS BMX Street comp will bring aspects of street riding into their pro park. Expect interesting lines and combos.
BMX VERT
NASS have the biggest vert ramp in Europe, which has got the seal of approval from BMX legend Mat Hoffman.
BMX DIRT
Expect to see some of the best up and coming and established dirt BMX riders awaiting their turns at the top of the roll in at NASS 2018. Their trails are made with true love and care from some of the best brail makers in the game.
JAMS
This year NASS will be hosting various pop up jams in and around the pro park including Wall Ride and Wall Ride Pop Up constructed from shipping containers and wooden pallets for the BMX riders.
---
You might remember the Ghetto Wallride session from last year… One of our major highlights!