Photos by Adam Lievesley
---
Tom Russell has been popping up left, right and centre on our social media feeds of late. What we know about him is this: he's from the midlands, he's hooked up by Mutiny Bikes, he loves a good quarter pipe roast and absolutely BANGS a turndown, table air and many other tricks when given the chance.
Tom Russell's riding looks top top notch, especially when captured by the lenses of our man Adam Lievesley. See below for some more proof of that and check out his sweet fresh Mutiny steed, too.
---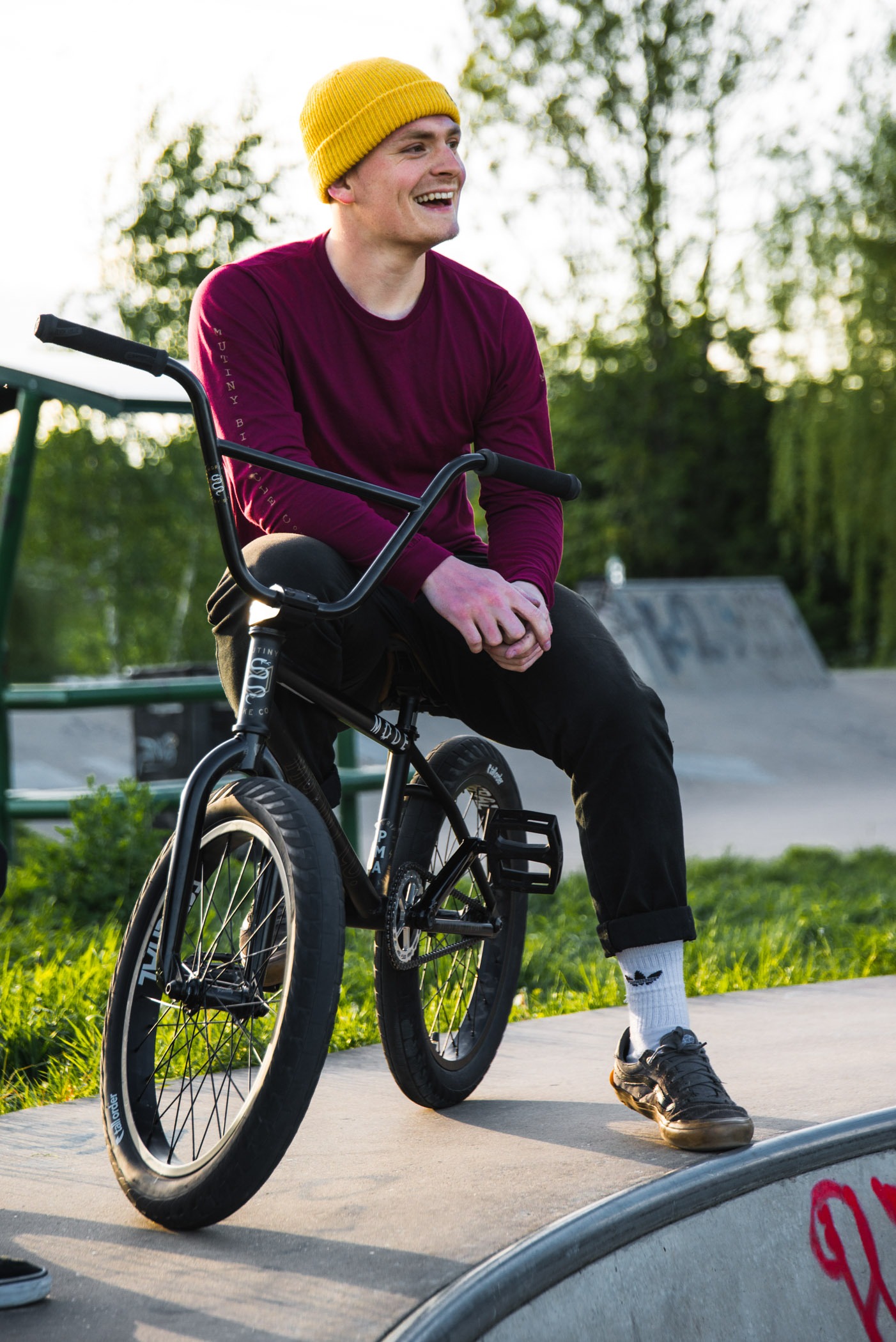 ---
Q&A with Tom Russell
– How's the bike feeling? How long have you been on this one?
"The bike is feeling amazing, definitely the best bike I've ever owned! Been on this one about 3 weeks and I can't get enough! Everything is so dialled to how I ride."
– How do you personally like it set up?
"110 psi, big sprocket and wide bars."
– Any changes to the steed recently?
"This time I stepped up to a 21.3 from running 21 for as long as I can remember and this just feels right, still easy to throw tailwhips around but stable enough for bowls, boxes and trails, perfect size."
– Whats the best thing about it?
"Sprocket and cranks for sure, never had a set of cranks that actually feel bullet proof but these do! And they're tailwhip friendly. Gotta love a 33t t1 sprocket as well, haha".
---