When you take on a project as enormous and challenging as the renovation and conversion of an old victorian swimming baths into a modern skatepark, you can expect a lot of recognition! The Historic England Angel Award nominees have just been announced, with Source Park in the shortlist.
The Source Park is obviously an incredible skatepark facility, constructed in a building with a lot of history. The preservation, cultural and heritage aspects of Source Park are now being recognised on a national level in these awards.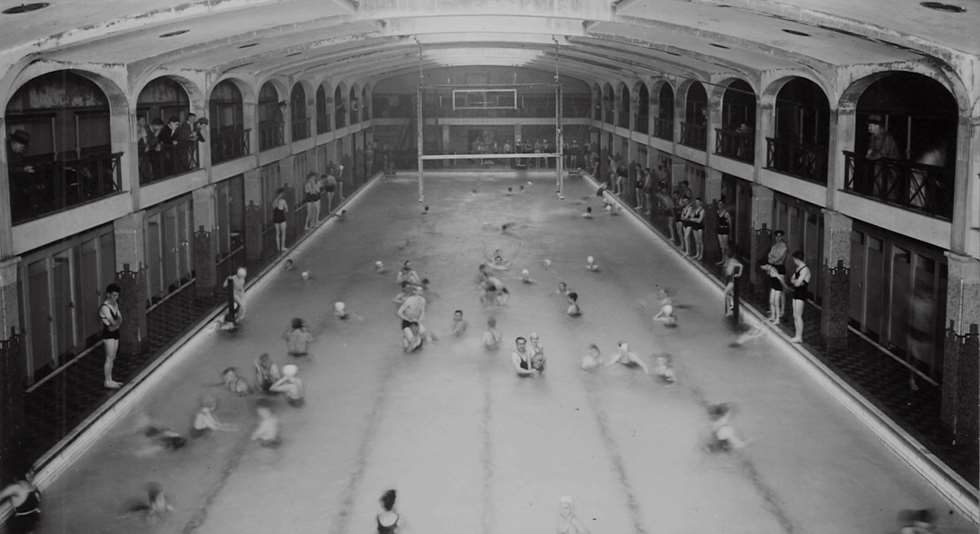 Hosting the annual Battle of Hastings BMX contest, providing a top notch facility for the community, creating jobs and opportunities for young people… You can see why Source Park's praises are being sung!
Marc and Rich Moore, The Source bosses, are nominated for the Historic England Angel Award – they're in the shortlist. They need your vote!
>> VOTE HERE <<
---
Q&A with Rich Moore
– How does it feel to be nominated for your efforts at the Source Park? 
"It's a real honour… and a surprise. Awards for rescuing historic buildings has never been on our radar so to hear we've been nominated (unbeknown to us) and then shortlisted in the top 3 is crazy."
– When you took on such a huge project, you must have thought you might get some national recognition like this?  
"I don't think we ever thought about it to be honest. We thought we'd get a bunch of publicity and we had BBC, ITV, the Financial Times and The Telegraph visit and write articles but we didn't know about awards like this. We were just focused on getting through the build and on planning the Battle of Hastings."
– What would it mean to win this award?  
"It would be amazing. Obviously Historic English and Andrew Lloyd Webber are a massive deal so it would be an unforgettable experience. I think it would be cool for BMX to get some exposure via the national press and it's mental to hear rescuing old buildings, Historic England and Skateparks being mentioned in the same sentence.  
"It's mental to hear rescuing old buildings, Historic England and Skateparks being mentioned in the same sentence…"
The timing is actually perfect because there is a documentary coming out before Christmas that followed the whole project from start to finish – it's made by Tom Pickard who is now a filmmaker but made all of our full length Source videos back in the day."
– What's next for you guys?
"We have loads of ideas for smaller events and for Battle of Hastings 3 next year. Both parks have just had a revamp so don't need updating for a while though the plaza is movable thanks to Brian Kachinsky's design so we'll be changing the setup every month – with layouts by pro riders. Keep an eye out for lots of videos from the Source Park in the future!"
---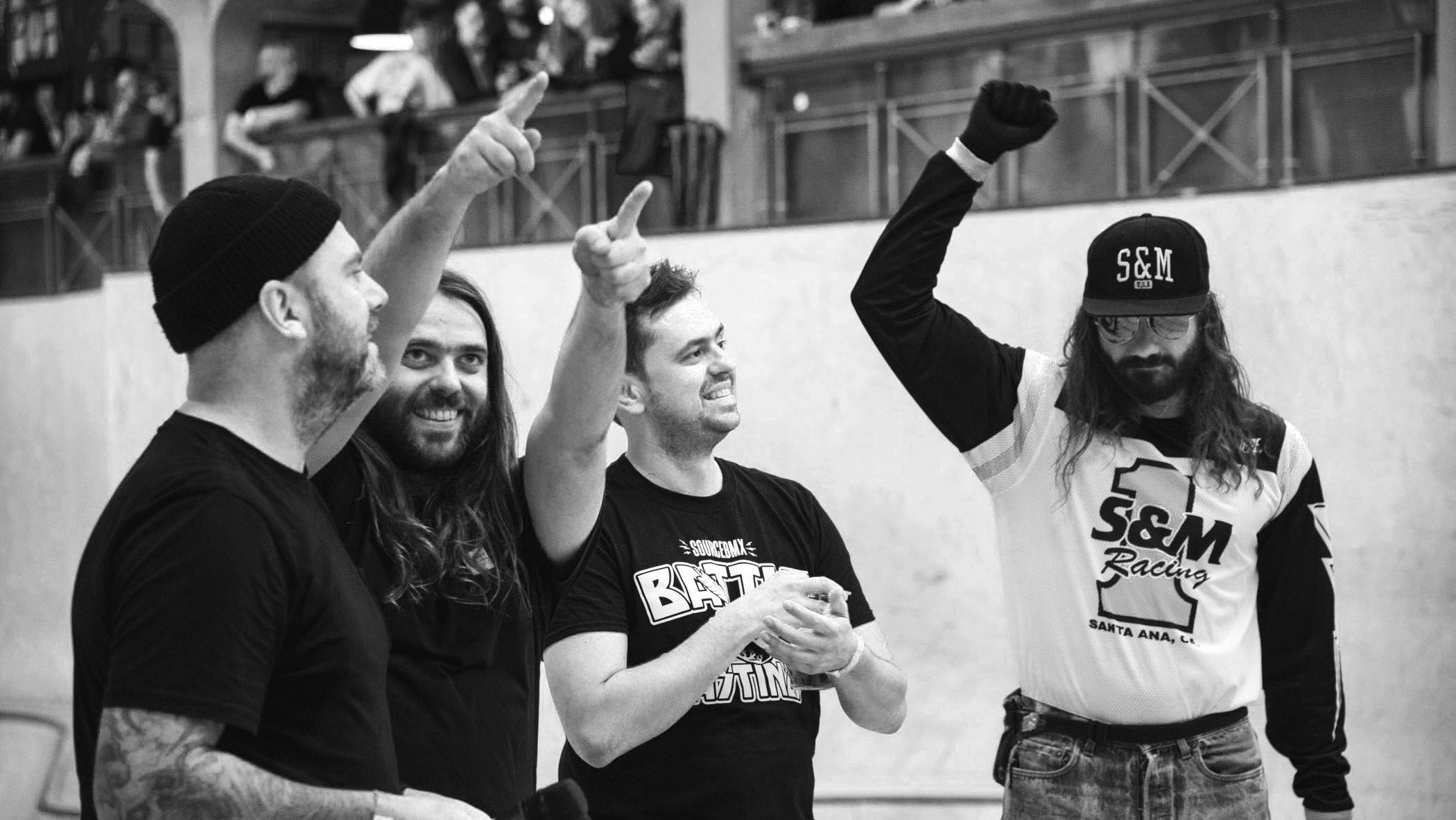 >> VOTE HERE <<
More info: (Press Release)
Historic England Angel Award – The Source
It is hard to imagine a more playful rescue of a historic building than the transformation of the Victorian White Rock Baths into the underground Source BMX Park, by Marc and Rich Moore. In Marc's words, "Everything we do comes from us just wanting to have fun on our bikes," and the brothers' wish to share this passion for BMX riding – and skating – has created a unique facility for people from all over the world right in the heart of Hastings, East Sussex.
Skating under the seafront
Originally built in 1874 as Turkish baths, the building was acquired by Hastings Corporation in 1925 and turned into swimming baths. A few decades later, it had fallen into disrepair, but Rich and Marc, who have ridden BMX bikes all their lives and had skated in the old baths before they were closed down, saw the potential to create a brand-new facility for BMX riding and skating right under the seafront.
"Marc was looking for new storage space [for products from their BMX mail order brand the Source] and we found out that the council was desperate to find a new use for the old swimming building," said Rich, "They'd had quotes for pumping it full of concrete. We had a tour and realised what a great venue it could be."
Rather than allowing the Victorian baths to be filled with concrete, the brothers raised seed funding of £49,000 through the Source to kick-start the project to rescue the site. The pair eventually increased this to £1.2 million through a successful application to the Coastal Community Fund 3, in partnership with Hastings Borough and East Sussex County Councils.
Olympic challenge
For the renovation of a derelict underground Victorian building, there can be no short cuts and the BMX park renovation entailed a few bumps and scrapes on the way. The old floor was extensively excavated in order to drop the ramps into the pool area for more height and deck space. Before the ramps could be dropped in, the building required a total overhaul, including installing plumbing and electricity and drilling a hole through the main road to put in broadband. And the rebuild uncovered technical issues; one side is the sea wall and the original seawater baths had diverted a stream into the building, which has to be pumped back out to sea to prevent flooding.
As well as overcoming the construction challenges to create a state-of-the-art facility that retains its significant features, Marc and Rich have found creative ways to ensure that the project grows sustainably, while developing skills in the local community. For example, the Source has teamed up with language schools to offer foreign students the chance to practice their English and master BMX bike riding at the same time.  
The brothers are also developing local BMX talent through a coaching programme with the University of Brighton and further investment from the Coastal Community Fund will enable them to start an Olympic-standard BMX coaching programme.
What are the outcomes?
The Source Park opened in March 2016 to become what has been called the world's largest underground skate park. Visitors can now enjoy state of the art facilities amid the splendour of original features like mosaic pillars, brass handrails and the original steam engine pump. In September the park hosted the Battle of Hastings BMX competition, attracting some of the best BMX riders from around the world. Since it opened, it is estimated that more than 70,000 people have visited the park, which has space for 600 spectators. The project has generated 30 permanent jobs in an area with high unemployment, and the brothers have plans to further diversify the building.
Why this category?
Rich and Marc Moore came to the rescue of a derelict building that local authorities did not know what to do with and have brought it, literally, up to speed. Their solution has been as varied as it has been visionary, as they have turned their passion for BMX into an international business while staying connected to the grassroots sport in their hometown.
Today, the Source Park is an all-year amenity that promotes a growing sport and is helping to establish Hastings as a world centre of BMX riding. The project has stimulated regeneration of the White Rock Area and contributed to its growing appeal as a hub for young people. What was a disused Victorian building that once reflected the faded glory of a declining seaside town has helped put Hastings back on the map for new reason and a different demographic.
---