Corey Walsh is a maniac. Corey Walsh 2018 – this video came out on new year's day and is absolutely fucked. Let's rewind…
From a solid background in racing (clearly, the dude isn't scared of going fast) Corey has been steadily dominating bowls around the globe for the last few years. High speed, big transfers and probably the best pocket airs in the world.
I first met Corey at some trails in California in early 2015. He was riding well, doing awesome kickouts and plenty of tables and turndowns. Fast forward to May 2017, Corey rode the Vans BMX Pro Cup in Malaga like nobody else. He opened up lines in the Ruben Alcantara bowl never seen before, wowing the crowd and every rider at the event. People were screaming, seriously. Despite getting loose every night in Malaga (and even getting thrown off a rubbish truck – cue his nickname 'The Canadian Trash Man') Corey took 2nd place at the contest with his mad lines and huge transfers.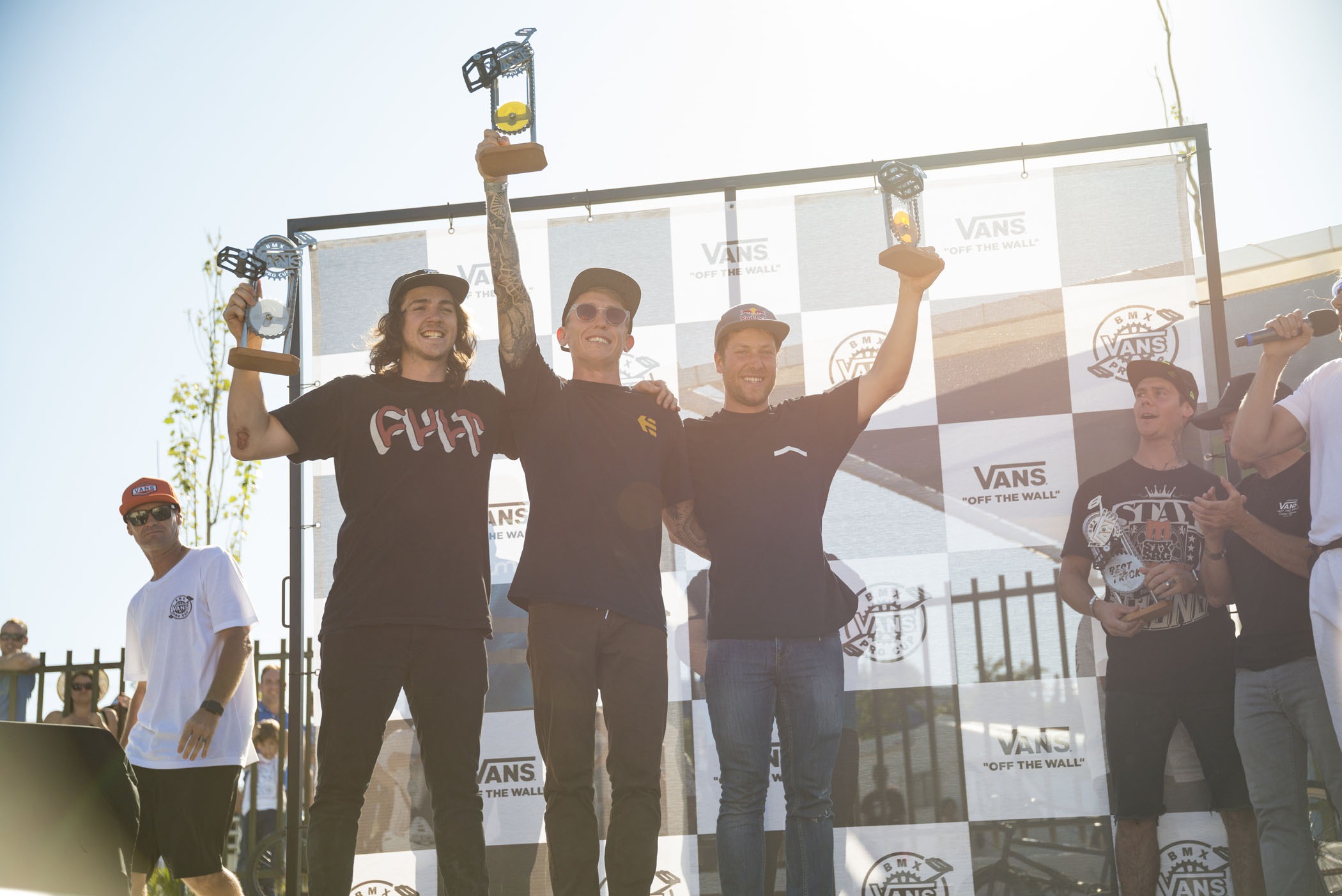 Immediately after Malaga, I took a trip with Corey around Portugal. Joined by fellow Fast & Loose man Jason Watts, Corey lit it up and crushed every transition, naturally.
When the dudes headed to the infamous Lost Bowl, I had to hang back for a day. After I showed up the next day and we'd filmed a few good lines, the dudes were talking about the roll in from the top of the full pipe into the bowl. Corey said he had tried sliding down it on his butt… But because it goes to vert, you drop away from the wall every time. Everyone said it was so sketchy, it would just be far too gnarly to do on a bike. I believed them…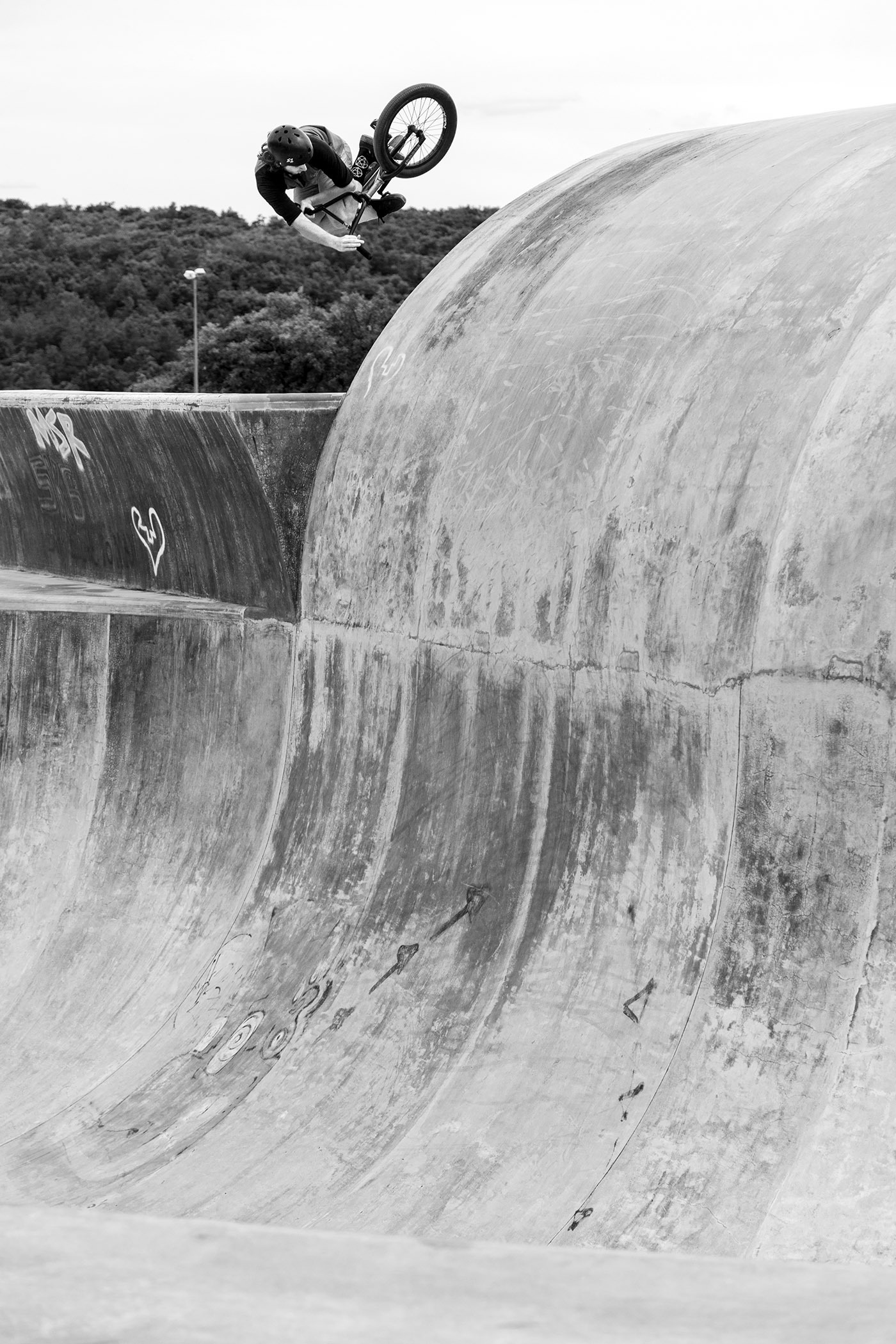 Then I saw this new video above. Corey had done it already! He snuck it in when I was away and then threw me off the scent when I arrived… Sneaky. Regardless, that clip is INSANE.
Seeing Corey rip up the bowl at Battle of Hastings 2017 was another of the year's highlights. Who does a pocket air / tyreslide on a curved wallride? Corey makes the craziest shit possible, somehow.
This video marks a bump up to the Cult Crew pro team, fully deserved by the young Canadian. We can't wait to see what else Corey can do in 2018.
---
More info:
"I'll let Corey's riding do the talking, but basically he embodies everything we love in a rider…Getting the call up from us is no easy task but with a good attitude, passion to ride and style to match it can happen…We are proud to WELCOME COREY WALSH TO THE CULT PRO TEAM…
Shouts to Ryder Distro, Tim Hortons, Trailer Park boys and everything CANADA…
Peep These:
Corey Walsh https://www.instagram.com/walshcorey/
CultCrew https://www.instagram.com/cultcrew/ https://cultcrew.com
RYDER https://ryderbmx.com
FILMED BY:
Josh Zylstra
Jason Watts
Angie Marino
Zach Rampen
Jordan Siudy
Mikkel Mogensen
Shawn Duffield
Veesh"