Mat Burton and Perry Layde have created great things under a bridge just north of London. Building a DIY skatepark is no mean feat, you need lots of materials, lots of man power, and lots of dedication. Luke Rance recently caught up with Mat and the dudes and shot this sweet piece of video about the spot they've built – check it out. (Stoked to see an Angus Gough clip in there!)
We featured the Bypass Spot in our Bridged series a couple of years ago. Read on for some info from Mat Burton, taken from that feature, and the Ride UK video below.
---
– Give us a brief history on your spot. How long it has taken to get to this point?
"In January 2013 there was snow everywhere and me and my mates Jords, Farra and Gadsby needed somewhere to go chill where there wouldn't be snow. We ended up underneath the bypass bridge. Loving life sitting on a rock, we chatted about how good it would be if there were ramps under there, then the next day we took shovels down and started moving dirt, covering the rock we had sat on. After a few hours we had a little volcano to mess around on. I was off work at the time due to a head injury so being bored and needing something to do, I went down there every day for 15 days straight, getting mates to help out until the idea was done."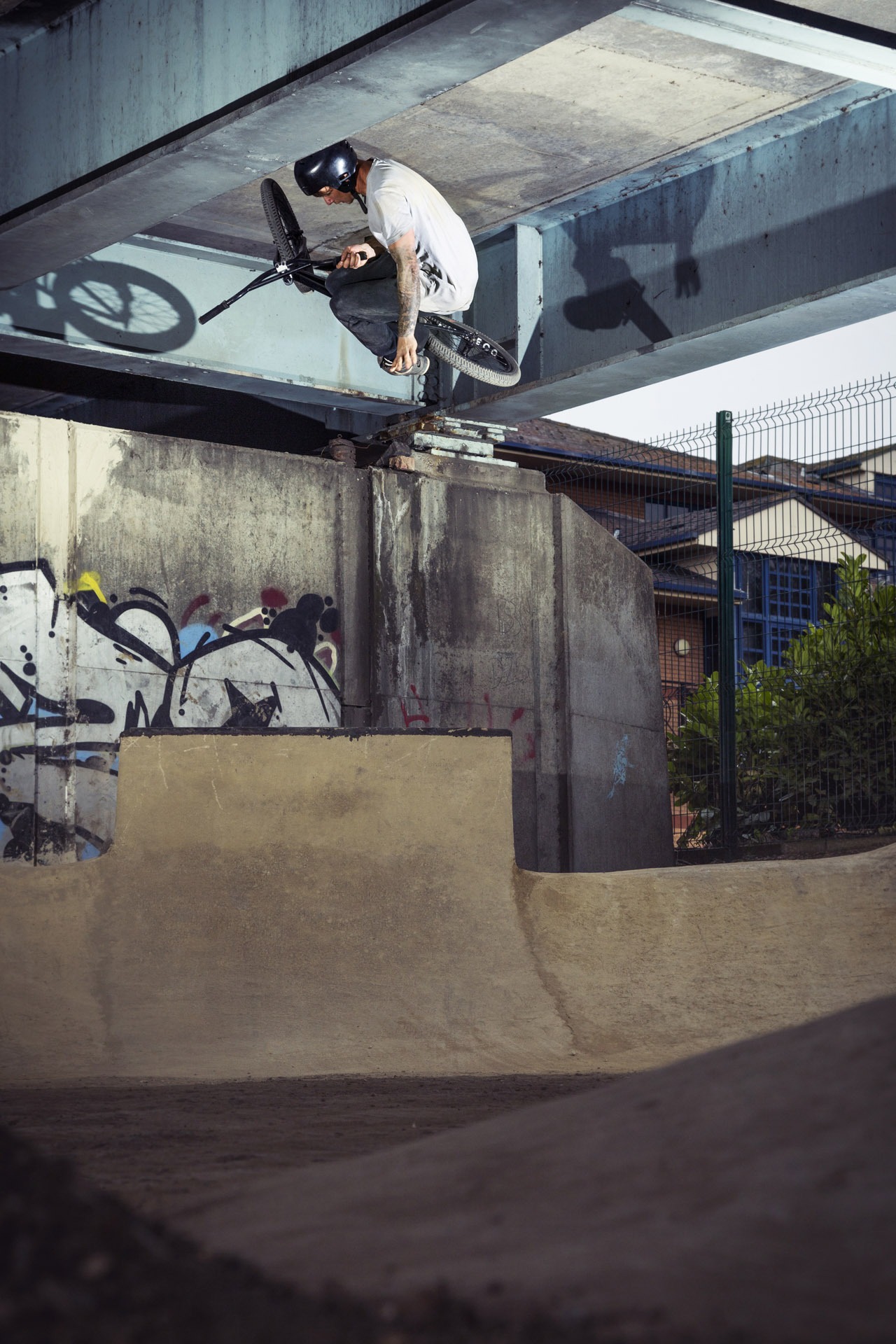 "It was like spine mini ramp. After a year of riding it, it started to crumble and erode away. It was so dry and the maintenance on it was constant, so in 2015 we decided to concrete it. Started on the volcano with Connor mixing by hand the cement with the ballast (mud from the ditch). We finished one side of the volcano and riding it was fun, but then after another section was complete we run out of ballast, so we had to start paying for it. Thanks to Perry and his van we go to the shop, get a ton of ballast at a time and concrete it section by section. And that's where at now…" – Mat Burton
---
Read more about the Bypass Spot.