Music by BRUNCH.

Words, photos and video by Robin Pearson
---
Motorways, overpasses and ring roads stand on legs over rivers, railways and streets. Cars and trucks whizz over, rumbling the strips of tarmac and concrete with loud booms, bangs and vibrations. In all this chaos, the resulting environment beneath isn't often desirable. However, under these bridges is land that people like us can – and have – put to great use. Look at Burnside and FDR in America, they're some of the most iconic spots ever built, making use of that unwanted land underneath bridges.
Here in the UK, with our sketchy weather, there's a very good argument for building under bridges! I'd heard a lot about Mat Burton's local spot in Cambridgeshire, followed his Instagram feed intently and spoken to him a few times about trying to shoot something there before finally getting a good session with him and Perry Layde last month. It was this spot that inspired the BRIDGED series.
Here's the story of The Spot aka Bypass Spot, with Mat Burton.
---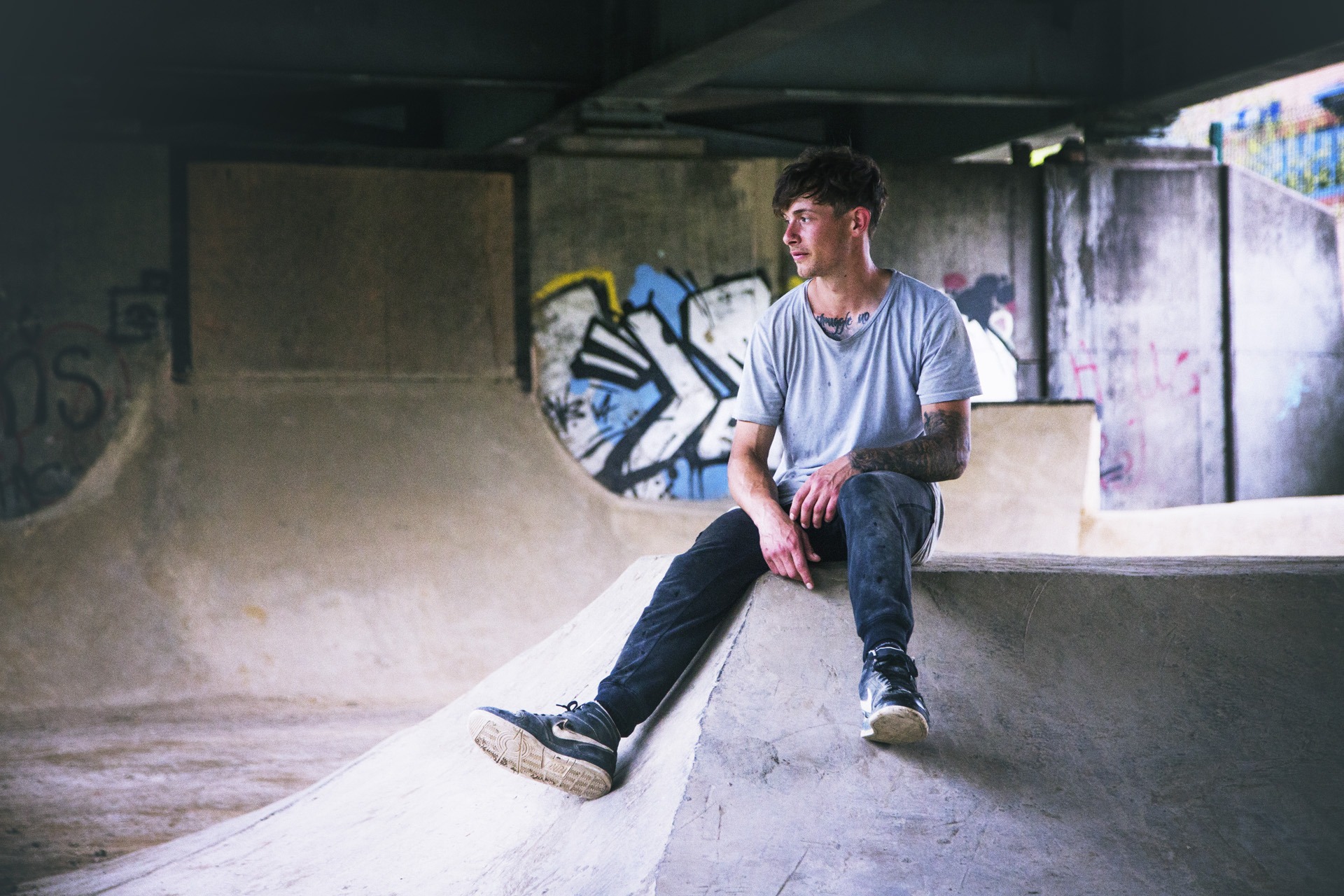 – Give us a brief history on your spot. How long it has taken to get to this point?
"In January 2013 there was snow everywhere and me and my mates Jords, Farra and Gadsby needed somewhere to go chill where there wouldn't be snow. We ended up underneath the bypass bridge. Loving life sitting on a rock, we chatted about how good it would be if there were ramps under there, then the next day we took shovels down and started moving dirt, covering the rock we had sat on. After a few hours we had a little volcano to mess around on. I was off work at the time due to a head injury so being bored and needing something to do, I went down there every day for 15 days straight, getting mates to help out until the idea was done.
It was like spine mini ramp. After a year of riding it, it started to crumble and erode away. It was so dry and the maintenance on it was constant, so in 2015 we decided to concrete it. Started on the volcano with Connor mixing by hand the cement with the ballast (mud from the ditch). We finished one side of the volcano and riding it was fun, but then after another section was complete we run out of ballast, so we had to start paying for it. Thanks to Perry and his van we go to Tall Hire get a ton of Ballast at a time and concrete it section by section. And that's where at now."
"I spoke to the council and they said to speak to the other council. I spoke to that council and they said to speak to the other council… It's dead land."
– Do you ever have any run-ins with the council? What do they think?
"I spoke to the council and they said to speak to the other council. I spoke to that council and they said to speak to the other council. The police said it's dead land. And people who walk through say good things about it."