Max Price has been releasing decent videos from the home counties for a little while now.
We were stoked to see this latest one come out – Max Price 2018. No silly title, no frills, it's just a solid street edit, filmed on VX by his good mate Jersey. Two guys doing what they want.
Good spins, nice half cabs, some cool spots and decent filming. Read on for some insights into how the Max Price 2018 web video came about.
---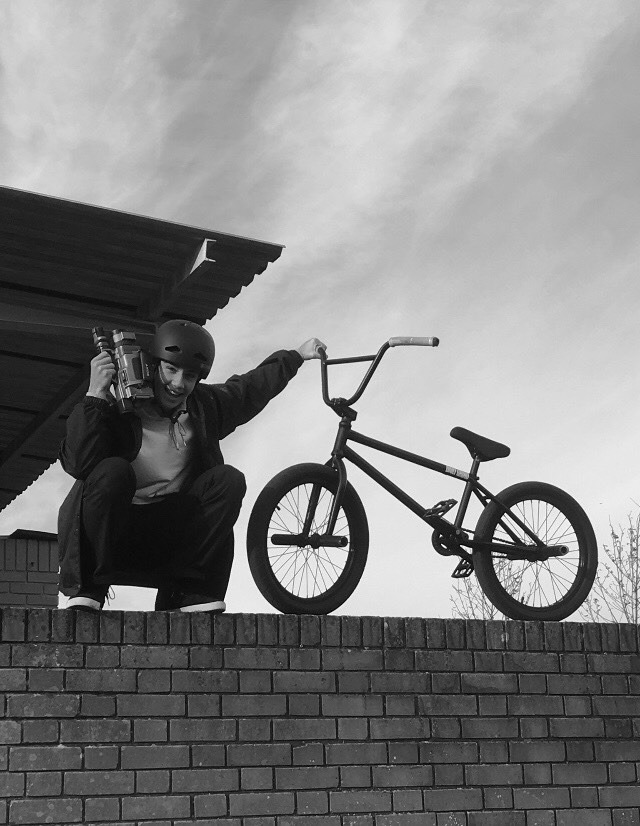 ---
Quick interview with Max Price and Jersey Petch (filmer):
– Why do you guys film on Sony VX cameras? What do you like about the footage?
JP: "I personally love the look of older footage, it just has a much nicer feel to it, in my opinion. Plus it fits into Max's style of riding which is a bonus."
– What's going on in the intro, did a security guard take your camera? How did you get it back?
JP: "Yeah that was at a local spot near where we both live, we've been there several times but that's the first time we've ever been kicked out. He took one of the cameras that was sat on the side because I was filming two angles, I tried grabbing it back off him and had a little scuffle… I ended up getting it back but was a bit of a heated moment."
– Can you explain the Mr Myagi stuff?
JP: "It's sort of an inside joke we have, there's no real reason behind it, just a bit of a laugh and we thought the training stuff fit in with the video in a weird way."
---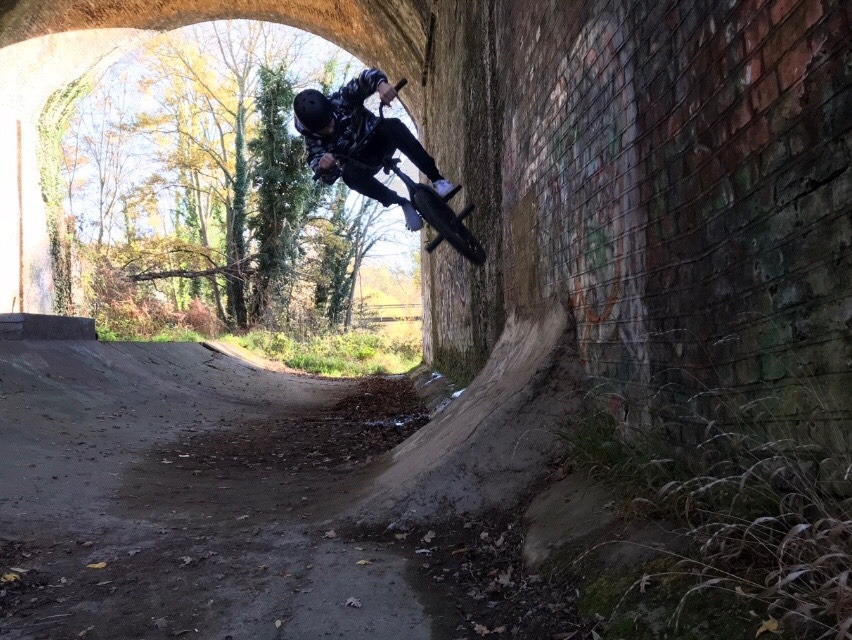 ---
– How closely did you guys work together on the edit?
MP: "Me and Jersey are best mates and we ride all the time anyway… After we got a clip sometimes we'd head back to his house to capture the footage, watch it and put it in the timeline, which I think is dope."
– What made you choose that song?
MP: "It was kind of last minute with that song cause we already had something else in and I sent it to Jersey, at first I pretty sure he hated it, but it grew on him I think, also its the kind of of music I'd listen to when I'm riding so I thought it worked pretty well."
– Is the banger clip you one-upping yourself from your last edit? How did it feel to get that done? Did you used to go to that school…?
MP: "Hell yeah it was definitely me one upping myself, when I first did the 90 for the iPhone edit,  right after that I wanted to do the 270 but Jersey wasn't there to film it VX so I had to hold it back. With something like that it's pretty much on your mind all the time leading up to it so yeah, I felt pretty good to get it done."
– Do you have a favourite clip?
MP: "It's gotta be the 270, just cause I had been thinking about it ever since I jumped off it in the first VX edit, also cause you can't see in the video but it's pretty thin when you're standing on that wall."
– Any shout outs?
MP: "Shouts out my Grandad for helping me get some parts that time my bike got stolen a few months back. And Jersey cause he's a legend."
---