Here we are then! The most hyped skatepark build of the summer is finally complete and open to the public. Newquay Concrete Waves skatepark is a huge facility, designed and built by Maverick, serving as their flagship park to date.
---
Words, photos and video by Robin Pearson
Drone shots courtesy of Maverick
---
When you arrive at Concrete Waves, you can't help being impressed. It's a massive skatepark, with three distinct areas – the main bowl, the pool, and the plaza sections.
---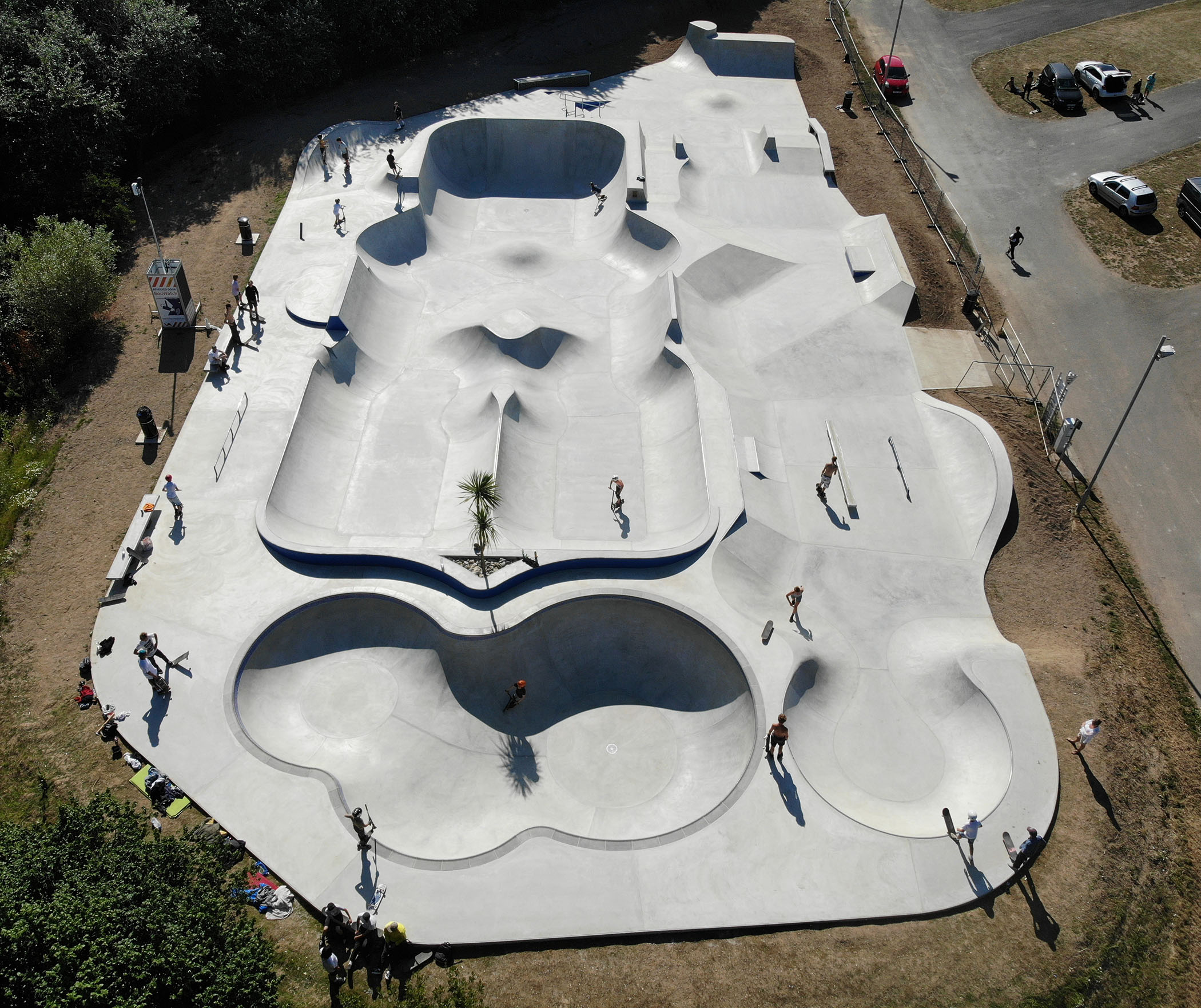 ---
The Finish:
Not too slick! We're a big fan of this. It's got a slight sheen to it but it's definitely plenty grippy, not highly polished. Good work Maverick.
The Main Bowl:
Spine mini at one end, vert ramp at the other, with some quarter to bank hips, a hipped jump box and a pump bump in the middle.
Initially this struck me and others as a kind of miniature Ruben bowl, with those steep flatbank landings and the jump box / spine mini combo. In reality it's not really anything like Ruben's bowl, so you'd be wise to not show up with that in mind!
What it is is big, flowy and fast. After riding it a little while, we picked out a few decent lines that worked really well. With time I'm sure a few more will get unlocked by the locals.
---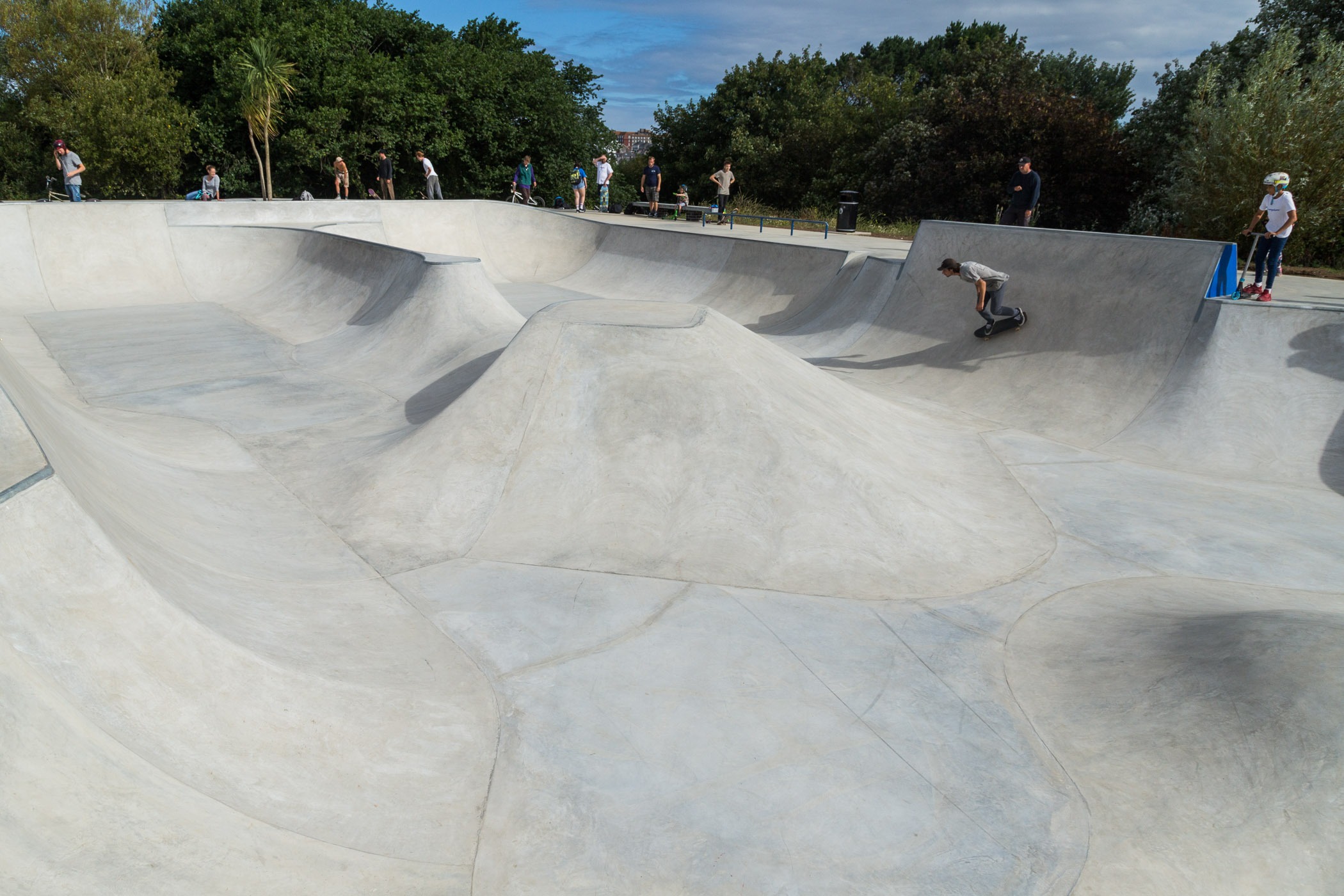 ---
The deep end is pretty flawless, smooth and nicely proportioned. From there you have a pump bump that's rather abrupt – probably better for skaters than riders. We found ourselves skimming across the edge of it or missing it altogether. The jumpbox is fun but it could do with being a bit steeper, allowing you to carry more speed. Again, skimming over the side of it, racer style, seemed to work nicely. From the box there are some nice transfer lines involving the spine (see video above). Both ways, actually.
Where the spine meets the lovely steep 6ft quarters there are some really fun hip transfers to be had, like the one that Lima does a lookback on at the start of the video.
The build quality on the bowl (and everywhere else) is excellent – perhaps not the smoothest all round, perhaps a few transitions slightly smaller than we'd like, but still very good indeed.
---