Photos and video by Robin Pearson
Drone photos by Sidni Brener
---
Henley-on-Thames is another UK skatepark that has been hyped for a while. Talking to Maverick Skateparks who designed and built the park, I found out the local user group pushed and pushed for SIX YEARS to make this skatepark happen. That's a lot of fundraising and determination. Good on them.
The skatepark is an interesting design. I'm glad to say the concrete is nice and grippy. Very good news!
The design pretty much caters for all – in the street area there's a good along and down rail, a nice A-frame ledge with pyramid hip one side and flat ledge the other, plus two down ledges and some more banks and ledges dotted about.
The bowl is pretty big, although it starts as a kind of 'organic' looking snakerun from one side of the street course, starting shallow and dropping down. Within the bowl you have a legit deep end (with a very decent transition), a quarter to bank system, a few hips, and a massive boob. It's like a giant roller on the entrance to the deep end. They've made a feature of it, it's pretty damn big. Definitely an interesting choice – without it, the bowl would still be good. With it, the bowl feels tighter and there's less flat space – bonus.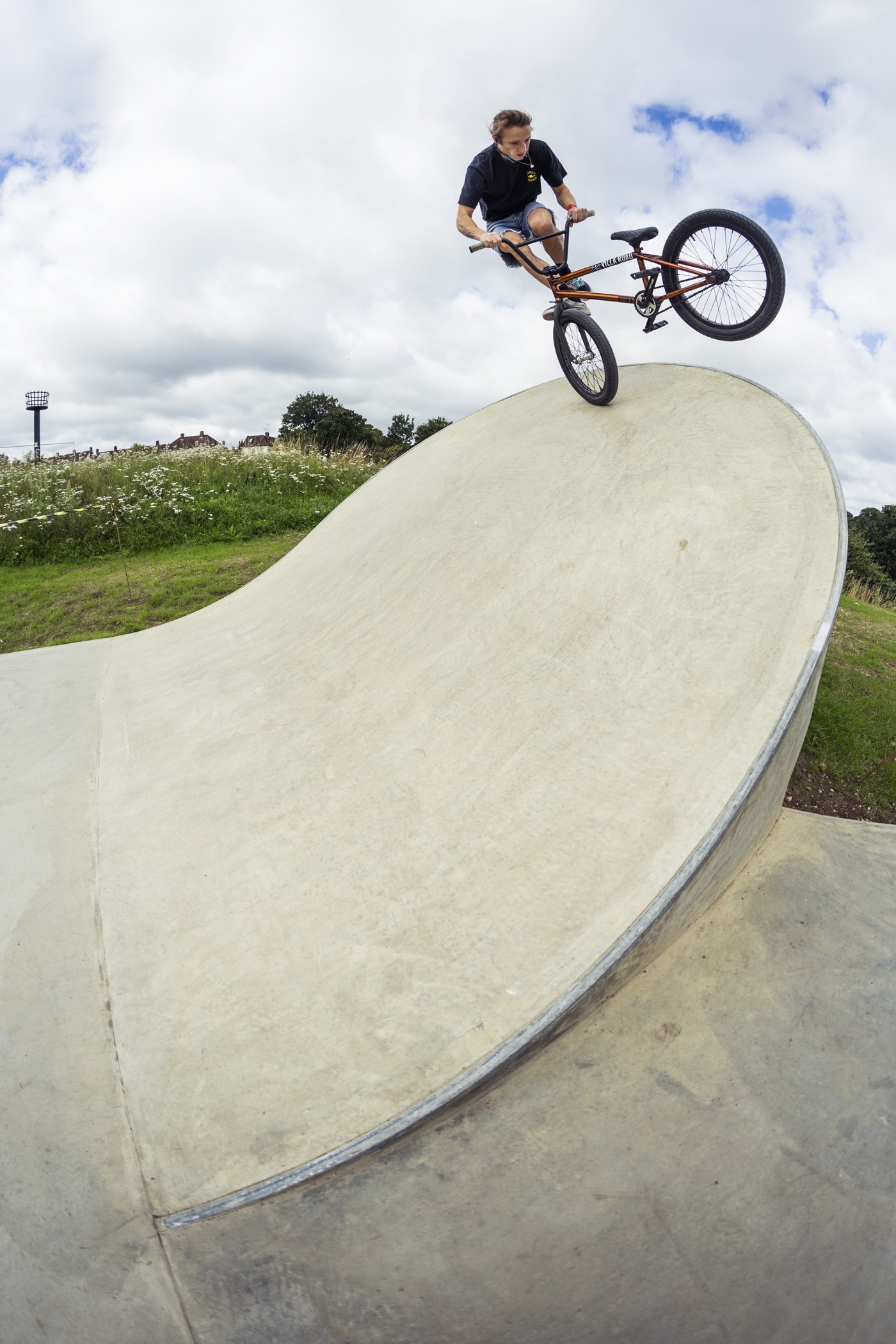 MJ and I rode the park the day after it opened, during school holidays, so it was rammed with kids, but we still got a few good runs in. The design works.
MJ couldn't blast the deep end due to a dodgy wrist…. We found out later that day it was fractured.
Henley is definitely worth a look, I can imagine some good sessions going down there this summer!
---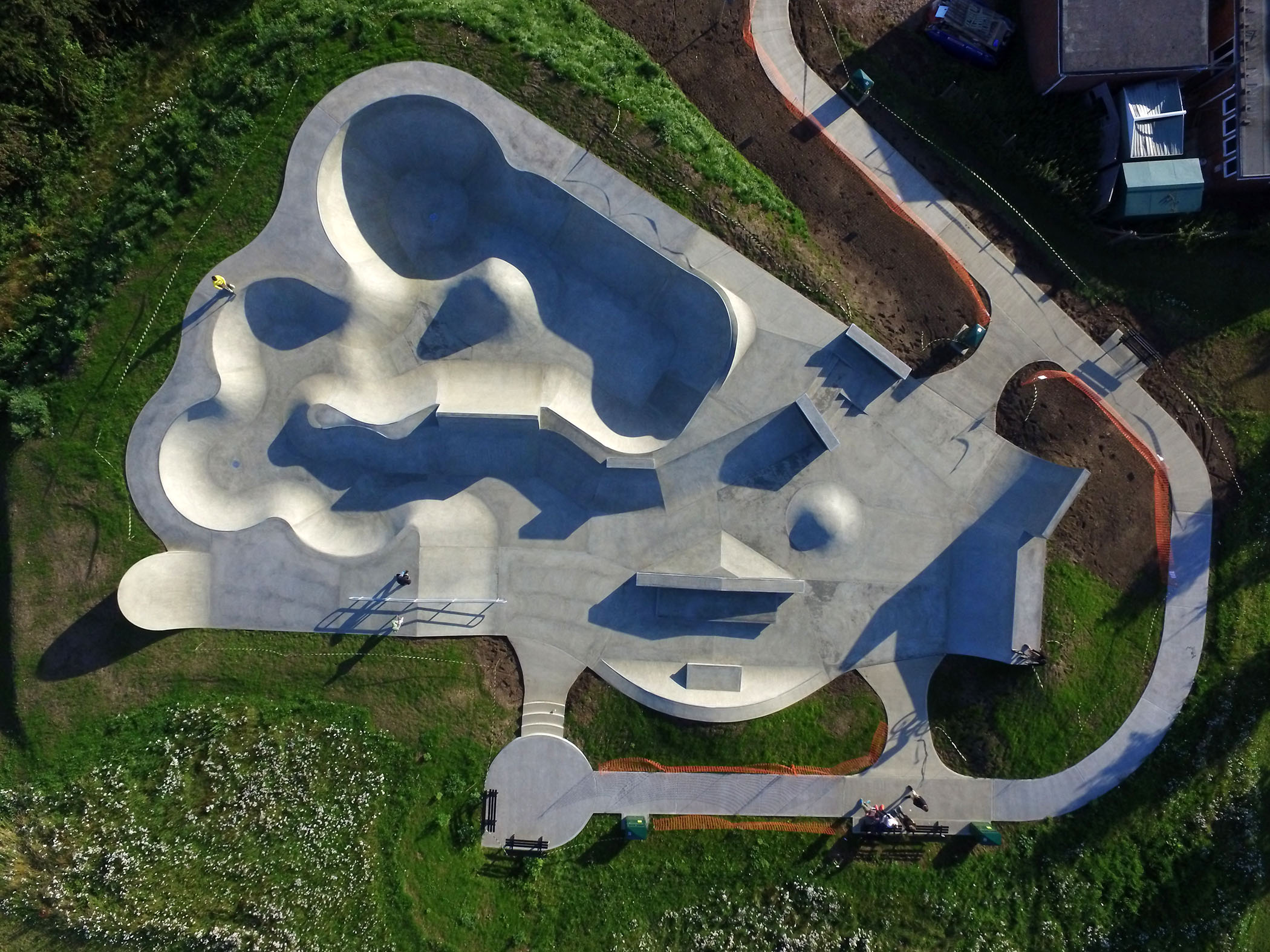 ---