Odyssey R32 forks are legendary. They've been backed by a lifetime warranty for over 15 years. That says it all…
Odyssey have got it dialled. Their product design has to be among the best in BMX, they've pioneered several technologies and seem to hold more patents in their inventions than many other brands. It's been said that Odyssey (and their family of GSPORT and Sunday) are at the forefront of BMX product design, and we wouldn't really argue with that.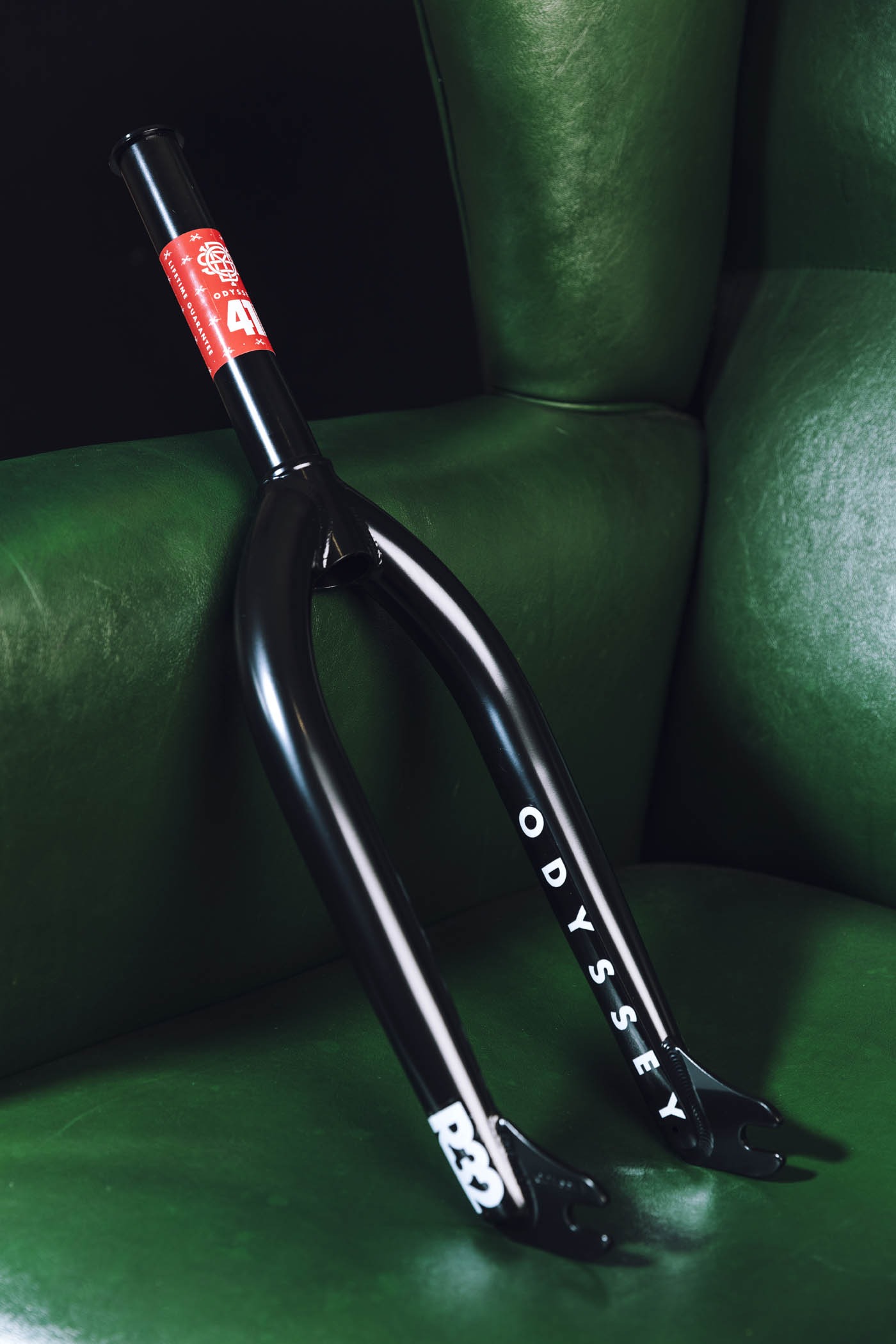 They say they have a mission to make the best BMX forks possible and are continuing to refine their legendary 41-Thermal heat treating process at all stages of manufacture. The Odyssey team is a collection of some of the best riders out there today, and obviously they help test new products in development. On top of this the guys at Odyssey take official product testing very seriously. There are videos that show this… They really give 'em hell.
"In the previous round of Stampy fork tests we blew the industry standard EN tests for bicycle forks out of the water, and yet we still couldn't break our own fork. In fact, we had to give up after running the fork for 2,000,000 cycles and with the machine operating at its ultimate limit."