So I'm sure a few of you may know that BSD's first ever feature length DVD: TRANSMISSION is prepared for takeoff and many of us have been blessed with a little preview here and there via their Instagram & Facebook accounts. The trailer dropped a few days ago and it gave an insight into just how incredible this BMX video is going to be… TRANSMISSION was "filmed across three continents and in over eight different countries, the DVD has taken over two years to make" and after watching this, it is evident that a lot of time and effort went into this incredible project.
Just a couple of days ago I received message on FB from Grant Smith who is the brand manager of BSD. He wanted to hook a brother up with a copy and I guess, get an honest opinion of their new motion picture. He asked for my personal address and mailed it out ASAP, I received it the next day and sourced a Blu Ray player instantly. By the way, the reason I said 'Motion Picture' earlier is because it literally feels like you're being transported into a movie which was set in the early 60's during the NASA space shuttle launch era. Every single molecule of detail has been carefully thought out, planned, scrutinised and even certain parts have been manipulated for some added laughs. The little interludes between each part provide a much needed giggle and really seem to break up the crazy shit you will witness from each rider.
Speaking of which, WHAT A CREW! We all know that BSD have some right heavy hitters on their squad. Most of the riders are household names, known for shutting down spots all over the globe. The Donny Soulja himself mr Dan Paley kicks things off and definitely goes in swinging with all sorts of mental tech combos, laced together with huge burly drops and stuff you'd look at and think "NOPE!" – Then comes the big man David Grant who makes the hardest of tricks look absolutely effortless and executes everything with plenty of style. Mike 'Jersey' Taylor then follows on after a funny intro with complete and utter handrail carnage. You know the stuff only Jersey would hit. Jersey's bit also had an ender which I totally didn't expect too…
I'll not ruin this for you guys, but honestly this is hands down one of the greatest modern day BMX DVD's I've had the pleasure of watching and I say that with my hand on heart. Each section is different in it's own way to the last and showcases the true diversity of the team. It's also very clear to see that these guys are all good friends who enjoy doin' their thing, travelling and killing it no matter the location.
Filming-wise; I was astounded at the use of angles, rolling shots, second angles and the sheer amount of skill behind the lens by Dave Sowerby. Years of experience shooting BMX at a high caliber will definitely give you that edge though! What can I say? Absolutely on point in every way. The soundtrack was dope too, I'll be adding a few of these to my iTunes library no doubt, and banging this DVD in the car when I'm on long journeys or road trips with the boys to get us pumped up for a day out riding.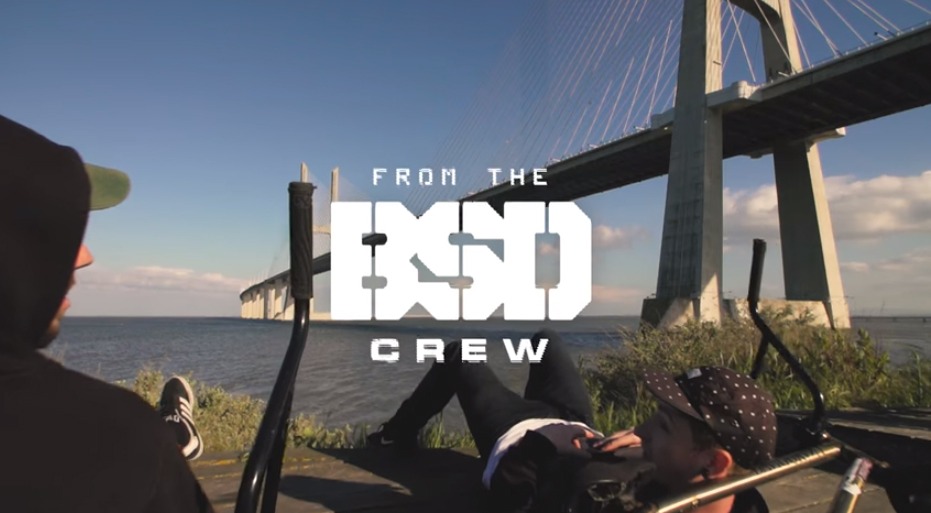 So here's a little recap of what I liked about BSD TRANSMISSION. There's plenty I've missed out about the DVD due to A) Having a crap memory and B) Not wanting to ruin the experience for you lot at home!
Favourite Sections:
I'd have to say Dan Paley, Jersey, Luc Legrand, Leezy Zingbergs, Sam Jones and Alex Donnachie although each one is absolute fire in their own right. I'm probs being a bit bias as a few of them are mates, but who cares! Always sick to see them killing it at the end of the day.
Best Bits:
Banter In between Sections – Paley's & Jersey's are two of my personal favourite intros but I'm sure you'll love em all.
Riding – Goes without saying this one really, each section was absolute FIRE! I've already mentioned some of my favourites above but each rider smashed it!
Scenery/Lifestyle Shots – Absolutely beautiful scenery in this video, some of the locations these guys are shooting in made me want to book a holiday. Also a very cinematic feel to the whole thing as panning shots of cities and beautiful settings are thrown in the mix for added visual delight.
Worst Bits:
I'd like to be all film critique-like here and try to pick it apart but there's literally nothing bad I can say about it. I didn't find myself getting bored at any point, each hammer had me hooked and I definitely said the words WHAT THE FUCK more than average while watching anything BMX related.
Riders:
Kriss Kyle, Alex Donnachie, Reed Stark, Mike 'Jersey' Taylor, David Grant, Liam Zingbergs, Sam Jones and Luc Legrand. Plus Jason Teet, Matt Allpress and a bonus world wide crew section. The bonus section is dope too!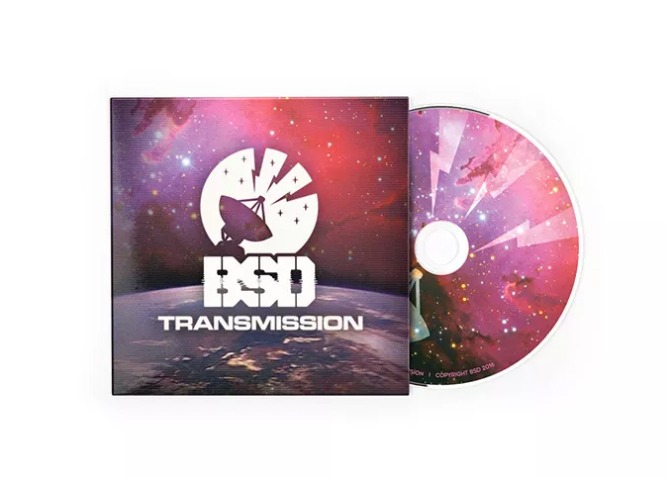 The verdict is in, this DVD is too good. Ratings wise? You've probably guessed it already…
10/10 MUST SEE. 
Go grab a copy right here for FREE: http://webstore.bsdforever.com/collections/dvds (or click the image above)
You can also get a rad Collector's Edition DVD which has some extra goodies and is well-worth the extra few quid. So go on… Treat yourself!