Chris Doyle hospitalised – and thankfully on the mend – from a non-BMX related incident. While on a Kink BMX trip in America, it seems Doyle had a medical emergency and was rushed into the nearest hospital for treatment.
The latest news is that Doyle is doing really well, and things are looking very positive. Standby for more updates.
UPDATE 11th April from Chris Doyle:
"Okay, so as most have heard by now, I had a very bad accident recently while riding… well, after riding. I was out riding with the Kink crew and shortly after the session, as we were loading up the van, I went into cardiac arrest. My friends most definitely saved my life. Jay and Nathan both called 911, Chad and Darryl ran to the nearest hospital while Matt rode his bike there. When that nearest hospital didn't help, they came back to find Calvin Kosovich administering CPR.
What I am suffering from is called HCM (hypertrophic cardiomyopathy). Click on this link for more information.
I would highly suggest to everybody out there to take a CPR class because it definitely saved my life and it could save you or somebody you love.
Currently, I am at the University of New Mexico Hospital where I am receiving the utmost care. From here on out, I will be wearing a device called ICD to prevent this from happening again. Check out info on that here.
Words cannot do justice to explain the gratitude I have for the outpouring love and support my family and I are receiving from all of you. ❤️" – Chris Doyle
---
"On Thursday, April 5th Chris Doyle was hospitalized, after suffering a serious non-BMX related medical emergency in Albuquerque, New Mexico. The situation was life threatening, and Chris was treated almost immediately. He is now doing extremely well, and stable. Things are looking very positive, and he is proving to be stronger and more badass than we could have imagined. With respect to Chris and his family; details and further information will come at a different moment. Thank you for the support for Chris, and keep the positive vibes flowing his way!" – Kink BMX
So, let's keep the positive vibes and healing wishes flowing in this guy's direction! Everyone can help. Give him a shout out HERE.
Chris Doyle is a true hero of BMX. With an incredible riding career, influential style and all round badass talent, plus being a super nice guy, he's just an absolute legend. Let's see him back on his feet.
While Chris is on the mend, he might need a hand with the medical bills. You can support Doyle and his family and get your hands on a classic Square One T-shirt at the same time – which is an absolute no-brainer. Reissued by Kris Bennett to help the cause, you can pick one up HERE.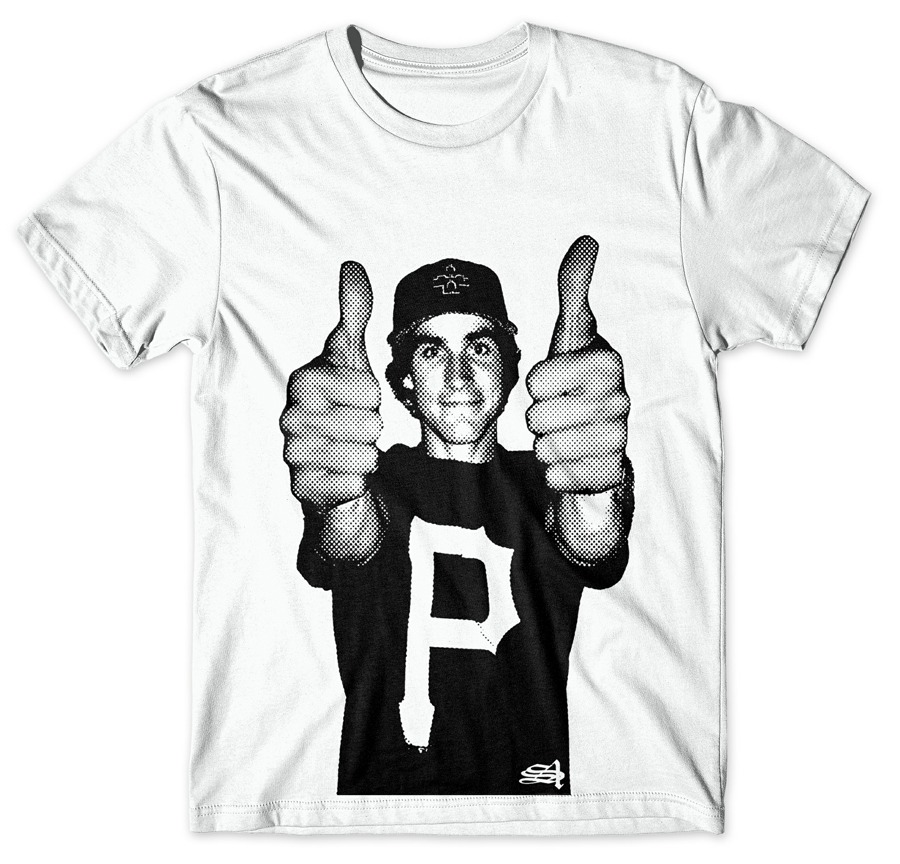 "Bad things happen to good people. For no reason at all. Luckily Chris Doyle is a true bad ass, and he's already recovering. However that recovery won't come without a lot of hard work, and unfortunately, a pile of medical bills. All of the proceeds will be going straight to Doyle. Printed on a Next Level shirt (just like the original)" – Kris Bennett
"Chris is a true living legend, on and off the bike. We are so happy and lucky to still have him with us. We love Doyle, and we know the rest of the BMX community does as well. All proceeds go directly to Doyle and his family to make this recovery as smooth and easy as possible." – Kink BMX
---