Words by Ben Pearson
Photos by Paul Turner, Michael Drummond and Adam Lievesley
---
The UK Dirt Series kicked off on Saturday, and thanks to the hard work of several committed individuals it was an event to be celebrated. Jason Aliano's garden was the venue, and an amazing line-up of riders showed up to shred the trails in Worcestershire. This was the opener of the three-stop series, and the takings helped to raise some cash to support Stephen Murray following his recent move back to the UK.
The second coming of Aliano's trails has developed over the last couple of years into a really fun-looking set up, centring around three six-packs adjacent to each other. There were plenty of transfer options and the jumps had been built nice and steep, so rewarded those who were willing to 'pull back and yank'.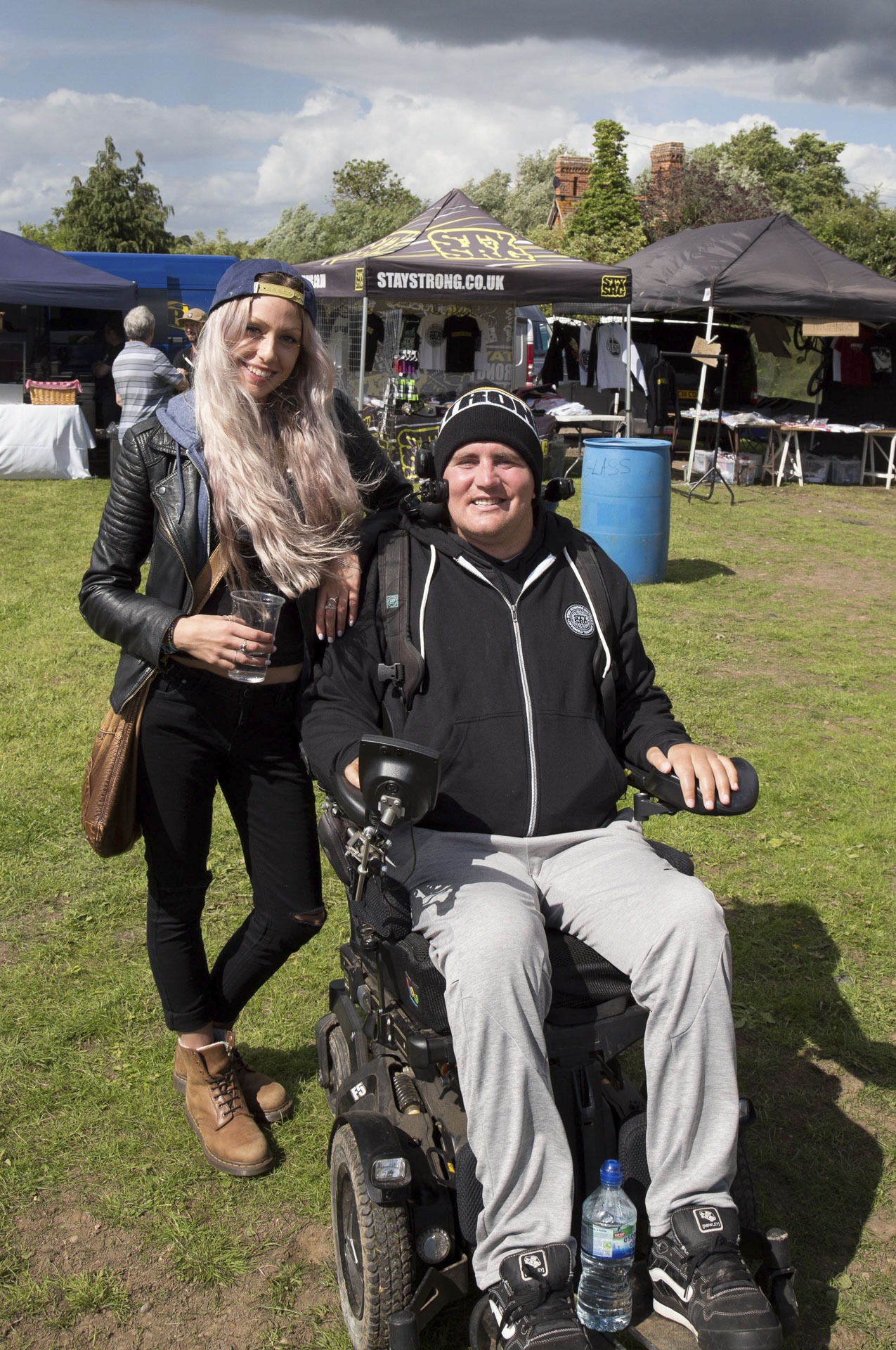 The jam had a relaxed vibe and there were some good tunes, a bar, and Two&8 and Stay Strong selling T-shirts. However, the line-up of riders was ridiculous. Multiple X-Games medallists, Dew Tour winners and a dirt World Champion rode alongside the locals and junior riders.
"Multiple X-Games medallists, Dew Tour winners and a dirt World Champion rode alongside the locals and junior riders."
Local giant Jack Griffin had been eschewing showers and camping at the trails before the comp to help get everything dialled. He got pro finals running with some super smooth 360s, no handers, and whips through the line. Ross Hatch (a.k.a. Street Hoss Ratch) was also riding well all day. The gratuitous gap to flat from the quarterpipe into the parking area wasn't pretty, but it was certainly effective.
Trails legend Kye Forte was rocking a new United 22" BMX for the jam, and looked really comfortable spinning 360 nac-nacs and classic Forte tables for 10th spot.
It didn't matter where Joe Baddely placed in in the main comp; best trick was all him. Last year's Greenacres winner is all about the big manoeuvres and after a wild 720 didn't quite go to plan, he casually sent a massive double backflip in his second run. Joe rides a lot like Stephen Murray, which is so rad to see.
Verde's rubber-limbed Lima brought his super tweaked inverts and lookbacks to the trails, along with some big nosedived 360 variations for 7th place. Jay Cowley was another rider enjoying styling out his 360s at height, and placed 6th. Fresh from celebrating a surprise Welsh win against Belgium in the European championships, Swansea local James Jones banished his hangover with a clean 360 double tailwhip which was good enough for 5th.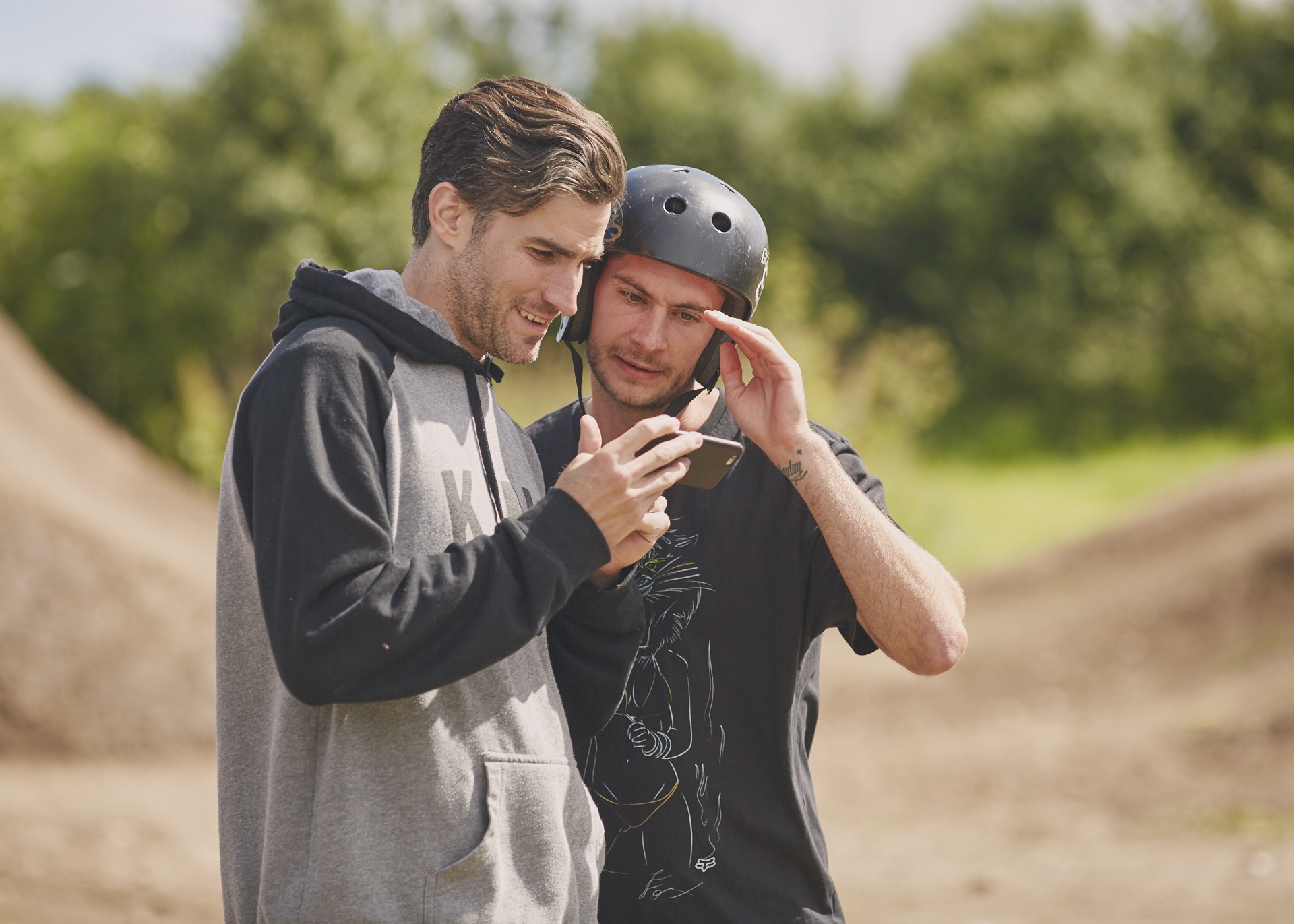 One of the main highlights of the day was the Chris Doyle show, which earned the Kink rider 4th place. Everything was picture perfect, including the best 360 turndowns and 360 inverts in the business. There was even a 360 whip on the 3rd jump for good measure, and Doyle was still getting laps in long after the competition had ended.
Brandon Dosch is a burly dude who can seemingly do whatever he wants, dropping double whips and 720s throughout his runs. Brandon looked like he was having a great time all day, and got 3rd place for his efforts.
A heavy Mongoose contingent was in the country for the Mongoose jam, and they faired pretty well at Aliano's. Pat Casey quickly got to grips with the lines, sending his signature corked 360 tailwhips and huge flip whips in some of the best runs of the day. However it was his teammate Ben Wallace who prevailed, with his mix of big tricks and great style being enough to take the win. Ben's runs had flips and whips throughout, but it was the perfect 360 lookback that got the nod of approval from the many salty old trail dogs present.
Probably the best thing about this event was the number of UK and international trails heroes that were present. It's fantastic to see guys like Scott Edgworth, Adam Aloise, Martyn Tambling and Martin Murray around the trails scene, and having Stephen Murray back in the UK and watching his sons Seth and Mason shredding the jumps was a great thing for BMX. Local rider and builder Mark Taylor astutely observed that Seth Murray's turndowns look exactly like his uncle Martin's, and he was right. The next generation of dirt riders are well on their way.
1st – Ben Wallace
2nd – Pat Casey
3rd – Brandon Dosch
4th – Chris Doyle