Let's go! Butcher Jam is returning this year for its 10th year – this means there's going to be one hell of a party… We've shared videos of some of the previous Butcher Jams and they look like a damn good time. Everyone seems up for a party, there's live music, a huge park course, trails, and a concrete bowl / pool. Plus a huge crowd! Good times for sure.
So, with the 10th Anniversary Jam going down on 18th–20th May, we are more than stoked to announce that we will be there for the whole weekend as media partners, covering all the best riding and good vibes.
Butcher Jam is held at Schlachthof Skatepark in Flensburg, Germany. This place is mega… So much good stuff to ride!
---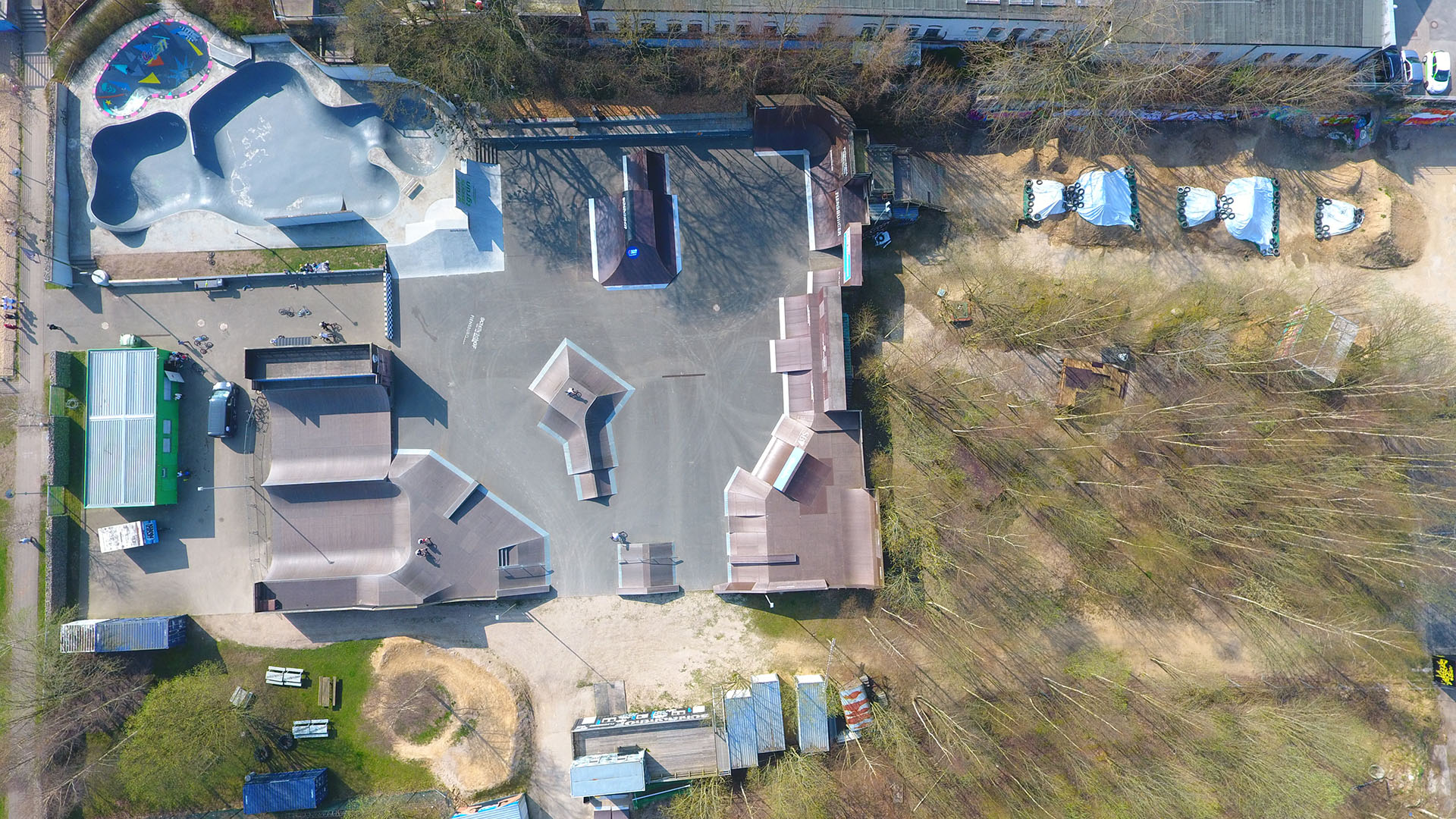 Some of the UK riders confirmed already are: Shaun Gornall, James Jones, Liam Butler, Jack Hobson, Aaron Haywood, Harrison Kinder, Charlie Ash… But you can expect to see plenty more European ramp and trail slayers descend on Flensburg for the weekend too. The event is the weekend following FISE in Montpellier so quite a few riders are making a big trip of it… We can't wait to see what goes down.
---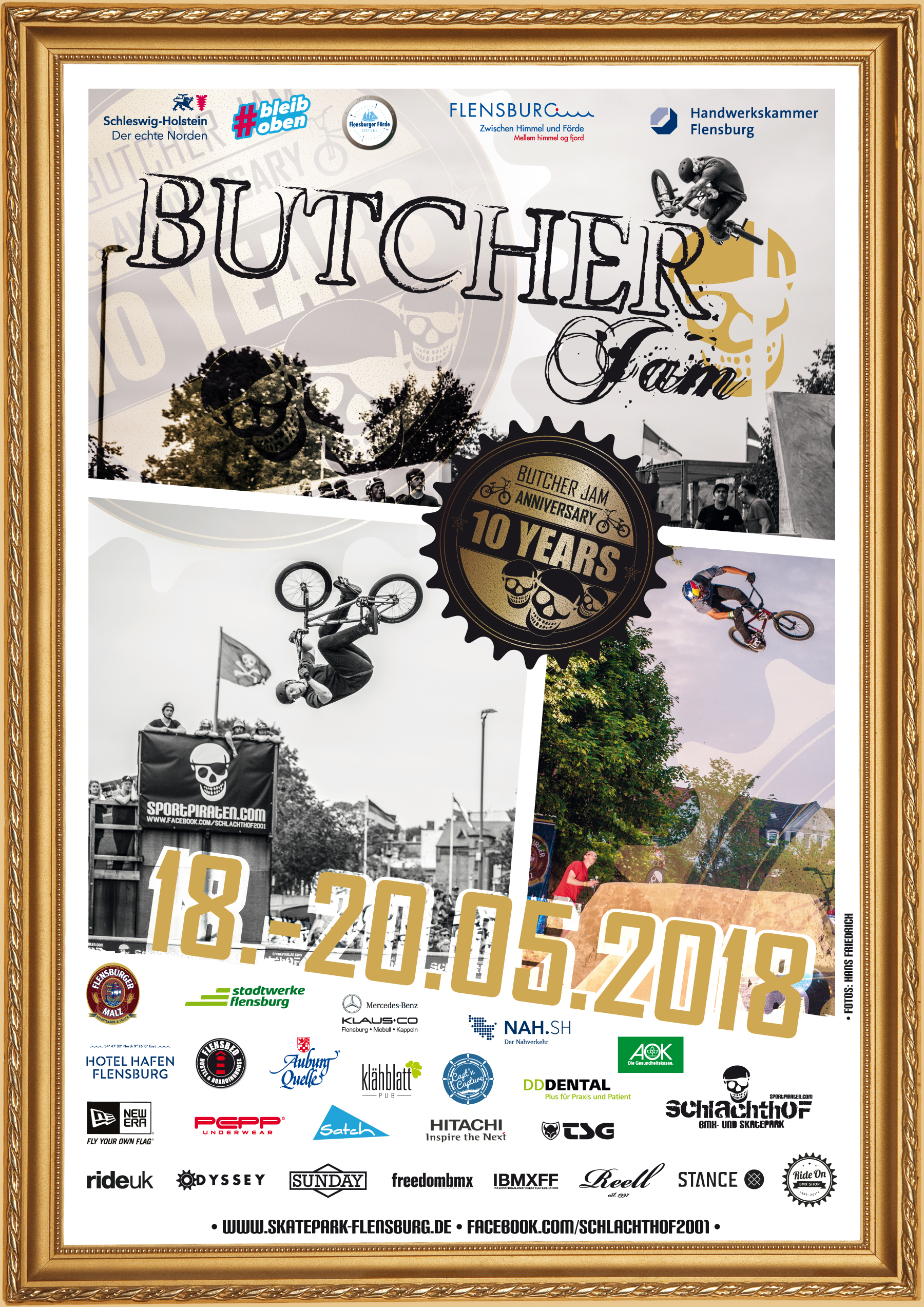 ---
There will be the following disciplines for this years Butcher Jam:
Pool/Park, Spine ramp, Street, Dirt
If you would like to register for this event as a Pro please contact office@sportpiraten.com (but you can also still register at the event.)
For the 10th anniversary we will also start a highest Air competition again on the Flensburger Malz Quarter. Expect to see some dudes absolutely sending it! Plus we will combine great riding with post event / show parties on all evenings, Friday – Sunday!
Furthermore we also have a brand new Jump box in the park, a new Street Set up plus some adjustments to the entire park to ensure smoother riding.
---
Keep your eyes on Ride UK throughout the weekend of 18th–20th May for all the best riding and goings on in Flensburg at Butcher Jam 2018!