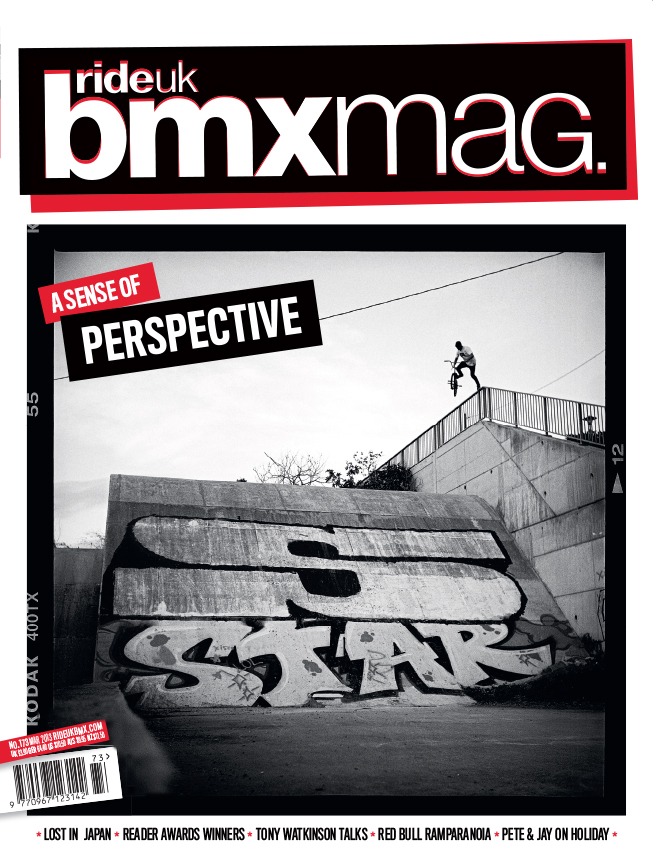 The new issue is out now and will be hitting the shelves of your local store and favourite BMX Shop as we speak! Before you head out and grab your copy here's a little preview of what's inside the new issue.
Well straight off the bat, I think we can say Jason Phelan is a madman, his bomb drop on the cover is absolutely nuts, but that's not all from him as in the mag we feature both Pete Sawyer and Jay over on their winter holiday in Malaga, which seems to be the popular place to be at this time of year… Also we talk to each of the winners of the Ride UK Reader Awards and follow Brian Yeagle, KC Badger and Joseph Frans on their little trip in Japan, riding all kinds of crazy, random transitions… Also in this issue we sit down and talk with Tony Watkinson and head out to one of the most remote places a BMX contest has ever been held! Let's take a look in more detail…
In this issue:
Ronnie Napolitan gives us a Bunch of Fives.
Kriss Kyle tells us what he Loves and Hates.
A bright green Verde Radia complete bike gets Tested.
Matt Priest's Halo signature wheels are up For The Win.
Ryan Winterbotham takes this month's Step Up.
We take a First Look at young, up and coming Harry Mills.
Johann Chan fills us in with this month's Where Are They Now.
We hit Bristol for a Weekender at the Hog Jam.
We prepare to fail in this issues Thought Bubble.
We head South to Shoreham for a Spot Check.
Martyn Tambling and Jordan Allepo's tell us What They Ride.
Plus the usual Ride UK regulars, product reviews, entertaining letters and more!
---
Features
Who Won What?
We catch up with the winners of the 2012 Ride UK Reader Awards.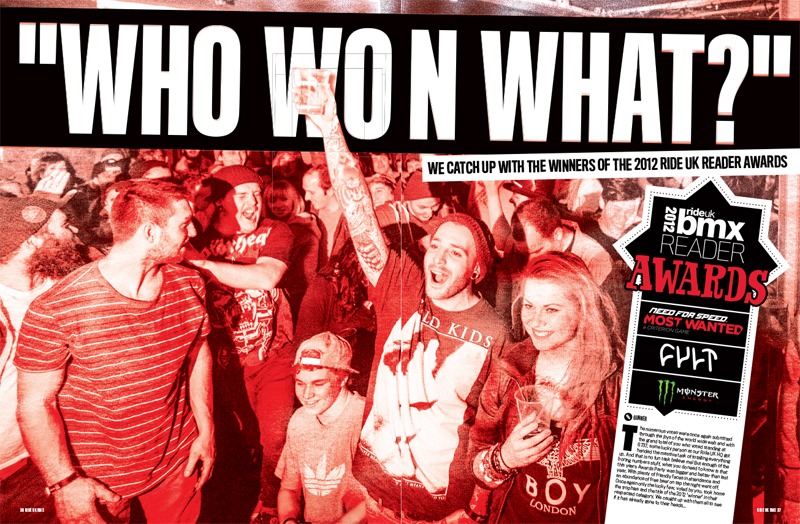 We interview all the winners who you voted for to win the prestigious 2012 Ride UK Reader Awards. Including Unit 23, The SourceBMX, Chris Jenner, Tommy Dugan, Harry Main, Matt Priest, Ben Lewis, Kye Forte and BSD.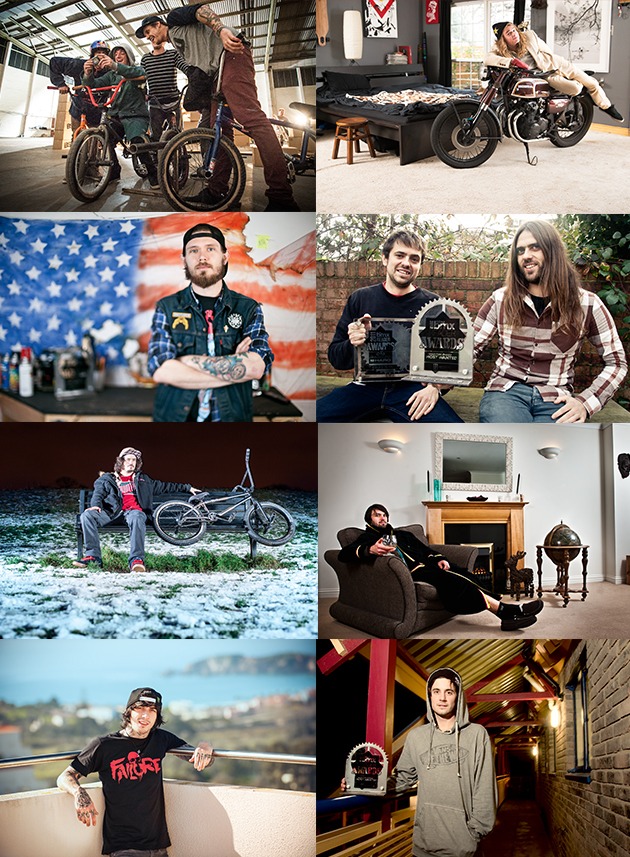 Lost In Transition
A story of four bewildered Americans adrift in Japan.
Words and Photos by: Walter Pieringer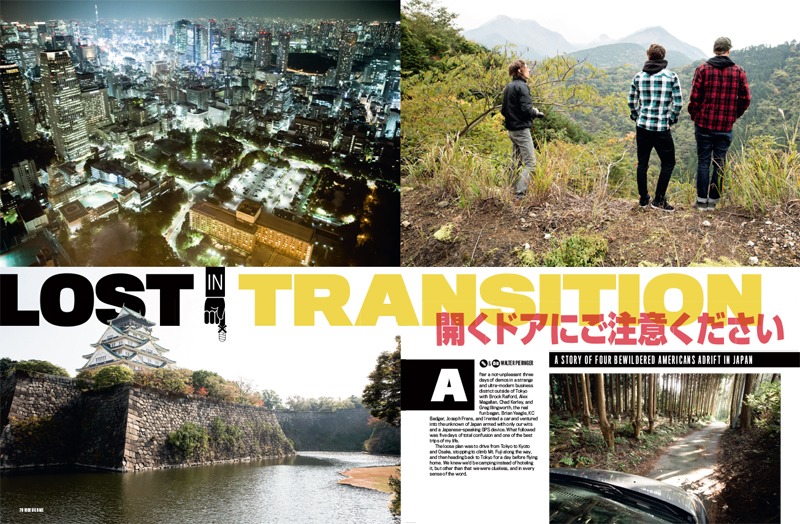 After doing demos with the likes of Greg Illingworth and Chad Kerley throughout Japan, Brian Yeagle, KC Badger and Joseph Frans rented a car and embarked on an eventful trip driving from Tokyo to Kyoto.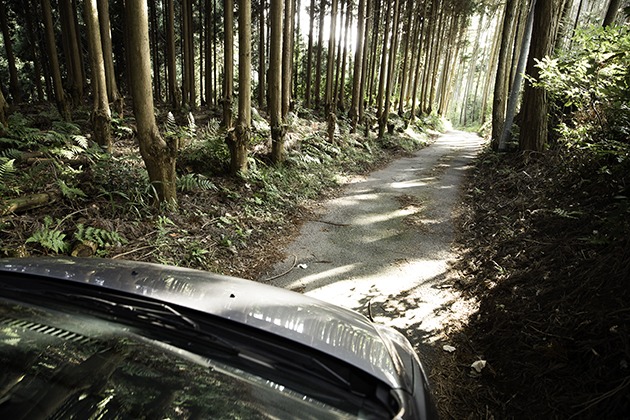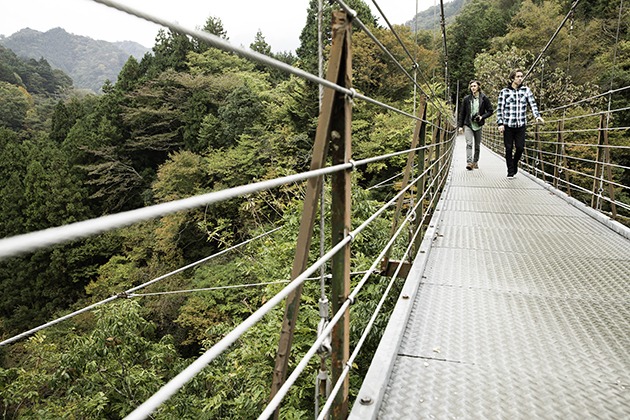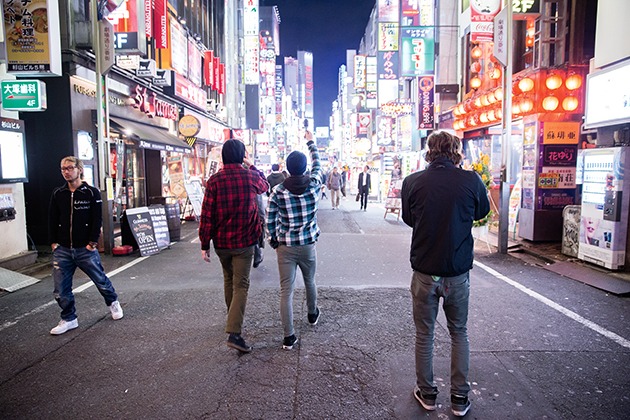 The First Ten Years
Interview with Tony Watkinson
Words and Photos by: Robin Pearson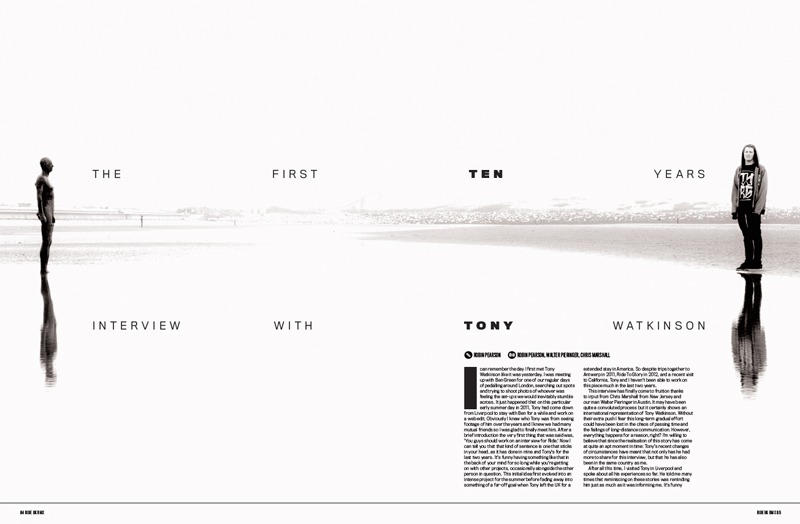 We look back over the last 10 years with Tony Watkinson in this tell all interview.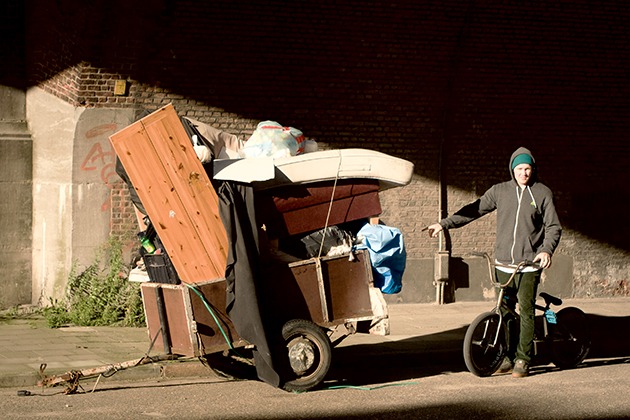 Welcome To The Labyrinth
Red Bull Ramparanoia hits Argentina.
Words by: Andy Ziess, Bas Keep, Axel Jurgens Photos by: Rutger Pauw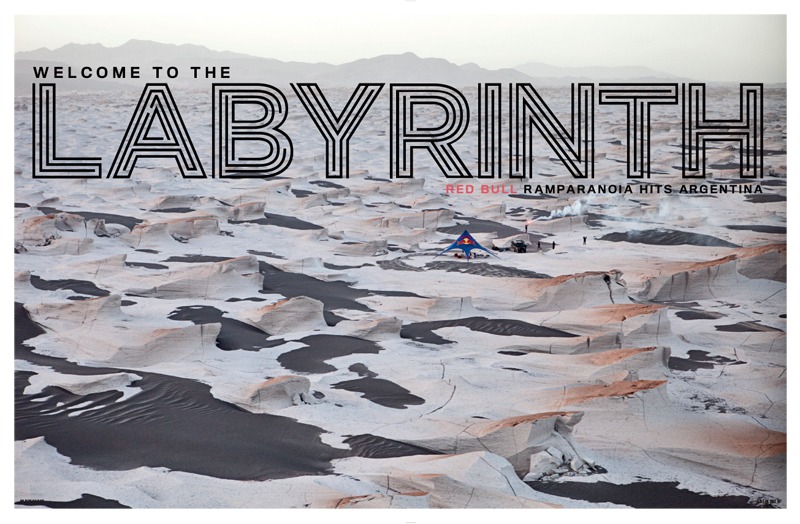 You might remember a little while back seeing a Red Bull video pop up on the internet of what looked like riders riding on the moon. That was the Red Bull Ramparanoia event in Argentina, and if you've seen the video it's time to read the full story from the event organisers and riders themselves.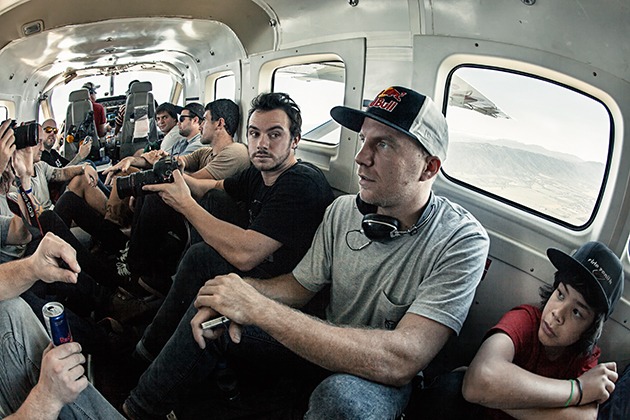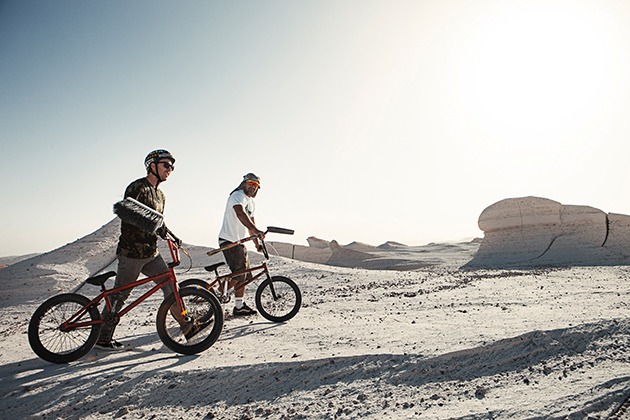 Tales Of A Holiday With Pete & Jay
Malaga, coast of the sun.
Words and Photos by: Joe Bailey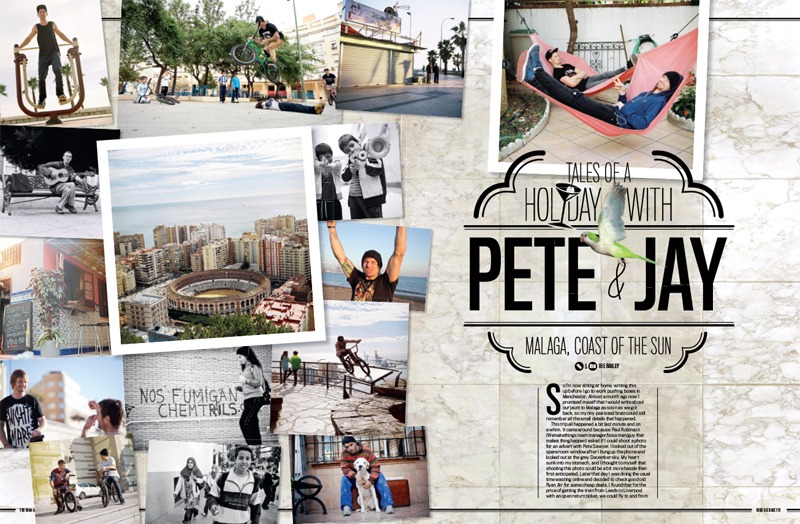 Malaga seems the place to be at this time of year. It's hot, sunny and the street is good. So why not! Here we follow Wethepeople's Jason Phelan and Pete Sawyer on their winter holidays.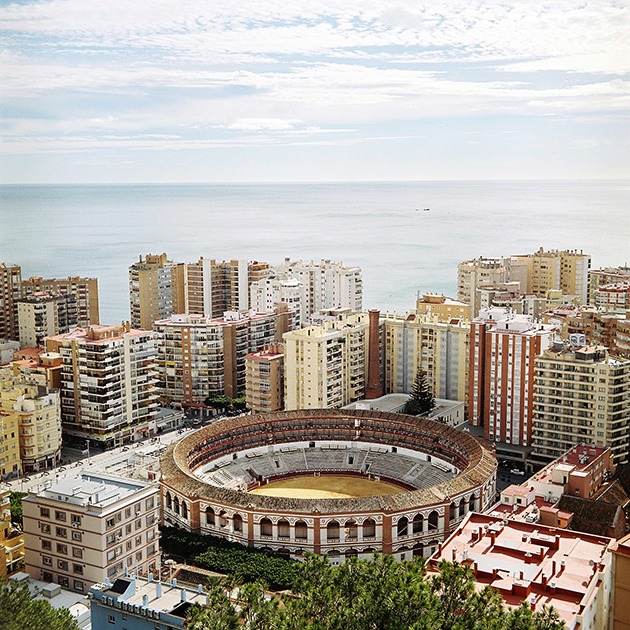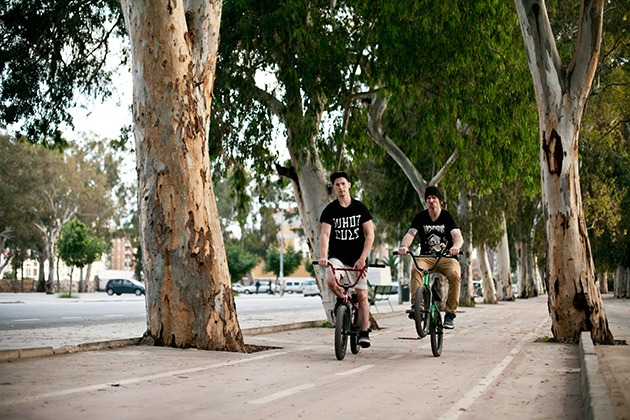 ---
More
Love and Hate with Kriss Kyle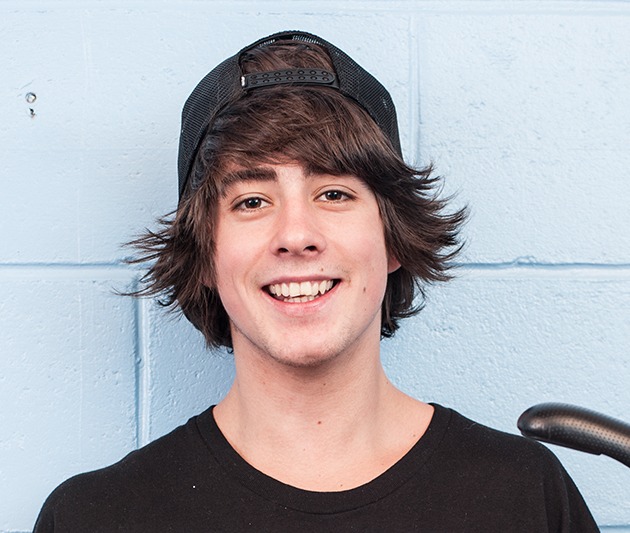 What They Ride with Martyn Tambling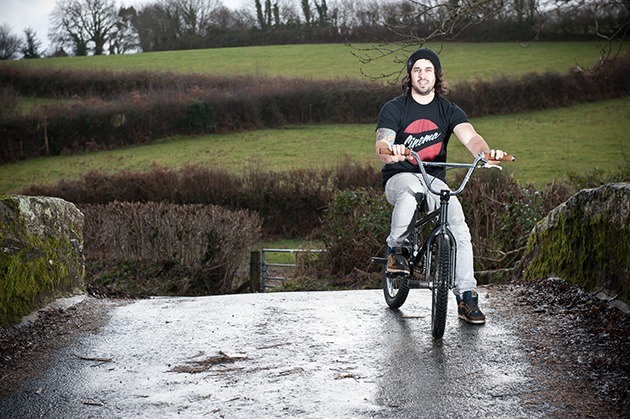 ——
We're always listening!
Tell us what you think about this issue, send us your thoughts and comments on Twitter to – @RideUK_BMX or write on our Facebook wall. Don't be shy!
Subscribe
We can do the hard work for you and send 6 issues straight to your door! And you'll get it first before anyone else!
We also have a new monthly subs offer! If you subscribe this month you'll get a pair of BSD grips and a Ride UK Beanie
Get all this for just £14.99. All you have to do is click here to subscribe.