Finals at the UCI Urban Cycling Champs in Chengdu, China. UCI are managing events like this in the buildup to BMX Freestyle Park appearing in the Tokyo 2020 Olympics.
This event saw some insane riding – from flairwhips and 360 triple bars, to some legit tricks thrown across some hefty transfers.
The top three men held down some wild runs… Stoked to see the UK's Alex Coleborn in 2nd place. Check it out.
1st – Logan Martin (AUS)
2nd – Alex Coleborn (UK)
3rd – Colton Walker (USA)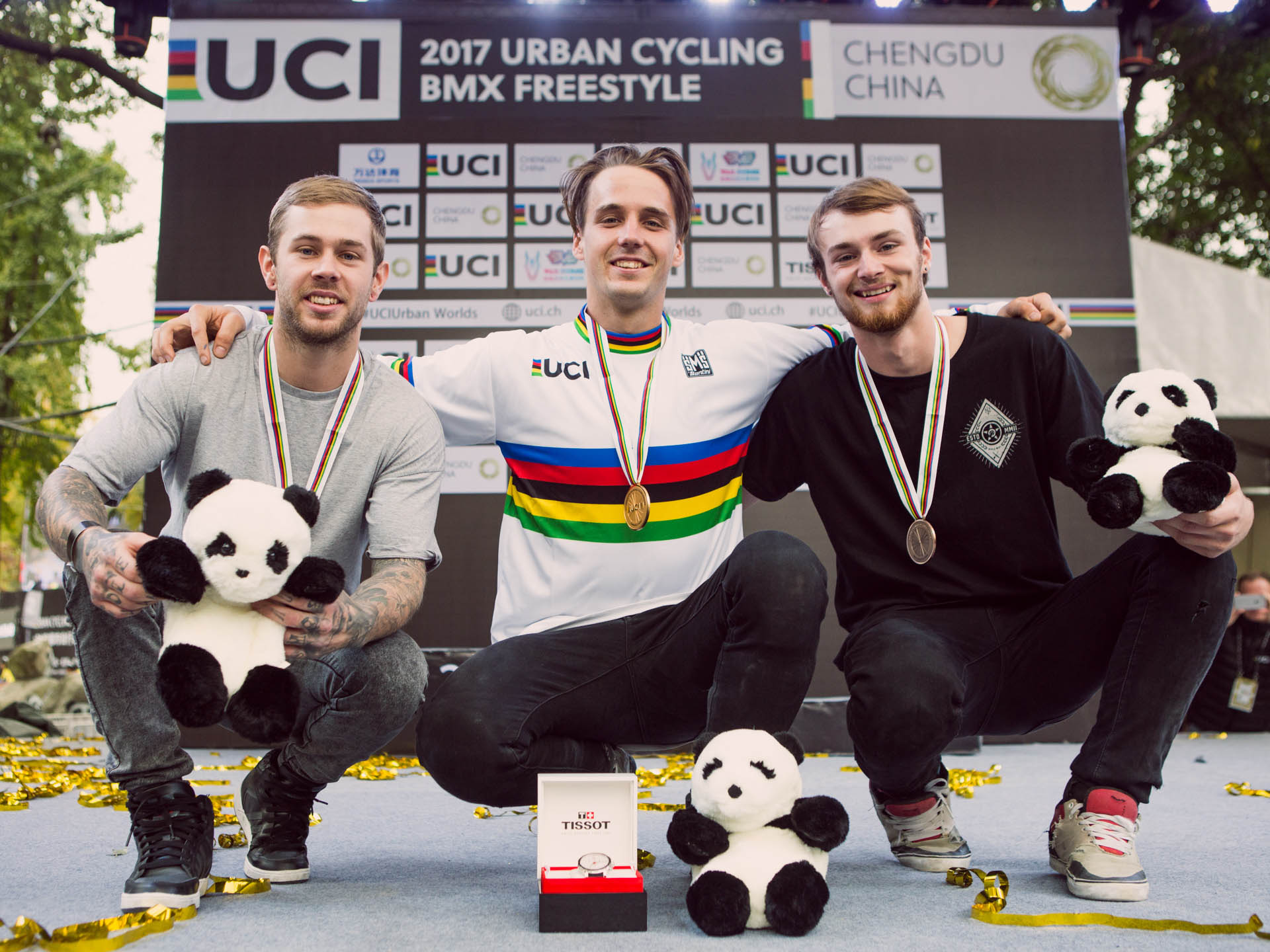 ---
Video by Scott Connor