Words, photos and video by Robin Pearson
---
A photo of a new skatepark in Thame, Oxfordshire popped up on Lima's Instagram just before Christmas and it caught my attention so I arranged to head down there with Lima and Pipe on a chilly January afternoon.
A Wheelscape effort, it features a kind of bowl–park hybrid containing a jumpbox, trannied on three sides. The bowl itself has a pretty wide range of transitions, with the shallow end feeling quite nibbly, the deep end feeling decent-sized, plus variations and extensions everywhere else. That's what drew me to the park – the many features of the bowl.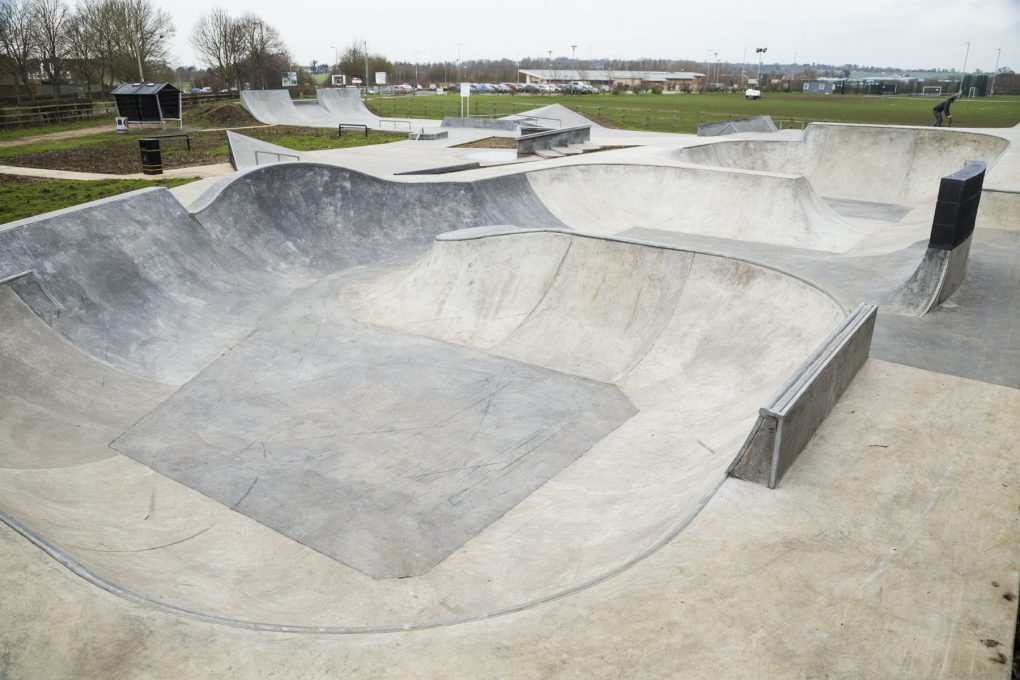 For the more street-inclined among you, I reckon you're well catered for. Most of the ledges and rails are fairly small, but there's one massive down ledge for the guys who really mean it! I also thought the flatbank hip was pretty rad and although the quarter pipe channel gap at the end requires a bit more speed than the other features, it's a welcome addition.
---