It's true that our midlands based photographer Adam Lievesley almost always has a camera in his hand (the guy is extremely productive) but somehow he finds time to ride his bike a lot as well.
Adam can often be seen nibbling around a driveway or miniramp, or doing a manual around an entire skatepark.  I've never seen him ride very fast…  But that's his style.  Slow and skilled.
Being based in the Derby area in close proximity to Moore Large distro (and friend Rob Andrews) means Adam's bike is pretty nicely hooked up with Radio and WTP parts.  Let's have a closer look.
---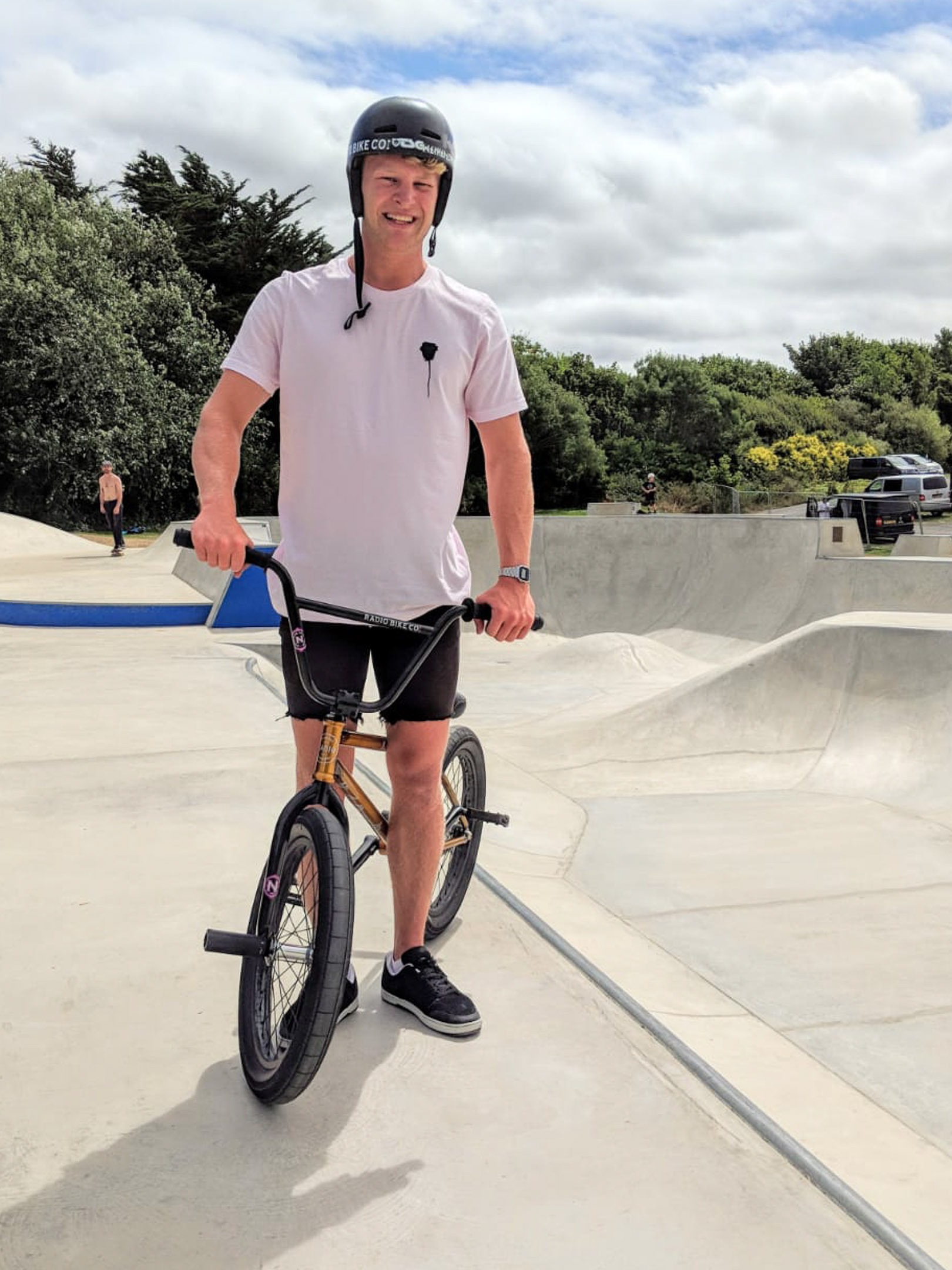 ---