In case you missed it, Federal celebrated their new drop of 2020 frames with a heavy promo video but we wanted to know more about one specific part of those frames…  The chainstay wishbone.  It always had quite a distinctive look but this year sees an updated version, so we spoke to designer Aggie Lau about the development process.
---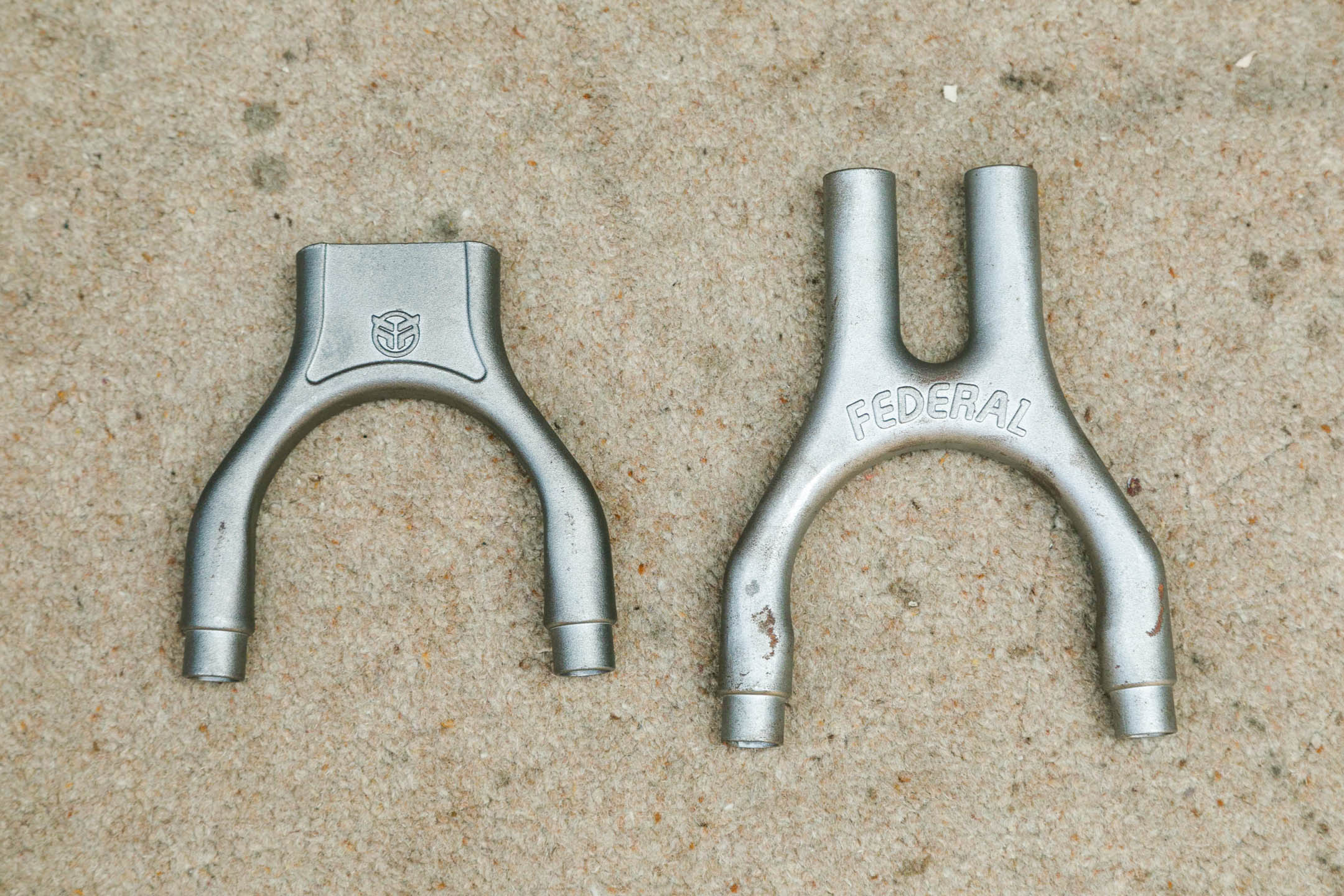 Q&A with Aggie Lau
---
– What was the design process for this new wishbone? How is it improved over previous efforts?
The V2 design process started around the idea of how to make it lighter?  OK, a bit of backstory first – the first IC wishbone was an idea I had for a while that I saw on a hardtail MTB, the bike had super short chainstays and massive tyres. Being the first to do this in BMX we were overly cautious and overbuilt the first IC wishbone, we spec'd it with really thick wall thickness and a solid centre rib as the shape of the design was meant to not be too far aesthetically from a conventional frame as not to alienate people.
Once the V1 was out and was well received it made us confident that people understood its function so we could develop a shape that, instead of mimicking conventional frames, would be designed without limitation. 
Weight was broken down into 2 areas, first is wall thickness – this was reduced a fair amount and gave us a good baseline where if everything else was equal would've already resulted in a lighter wishbone, but then it also occurred to me that if instead of "2" tubes connecting the BB shell we could use 1 big tube we could remove the internal solid rib area which is needed from a manufacturing standpoint, then it would be more hollow and hence lighter.  This then allowed us to further refine the wall thickness in specific areas, as well as increase and improve the welded joint with the BB shell.
---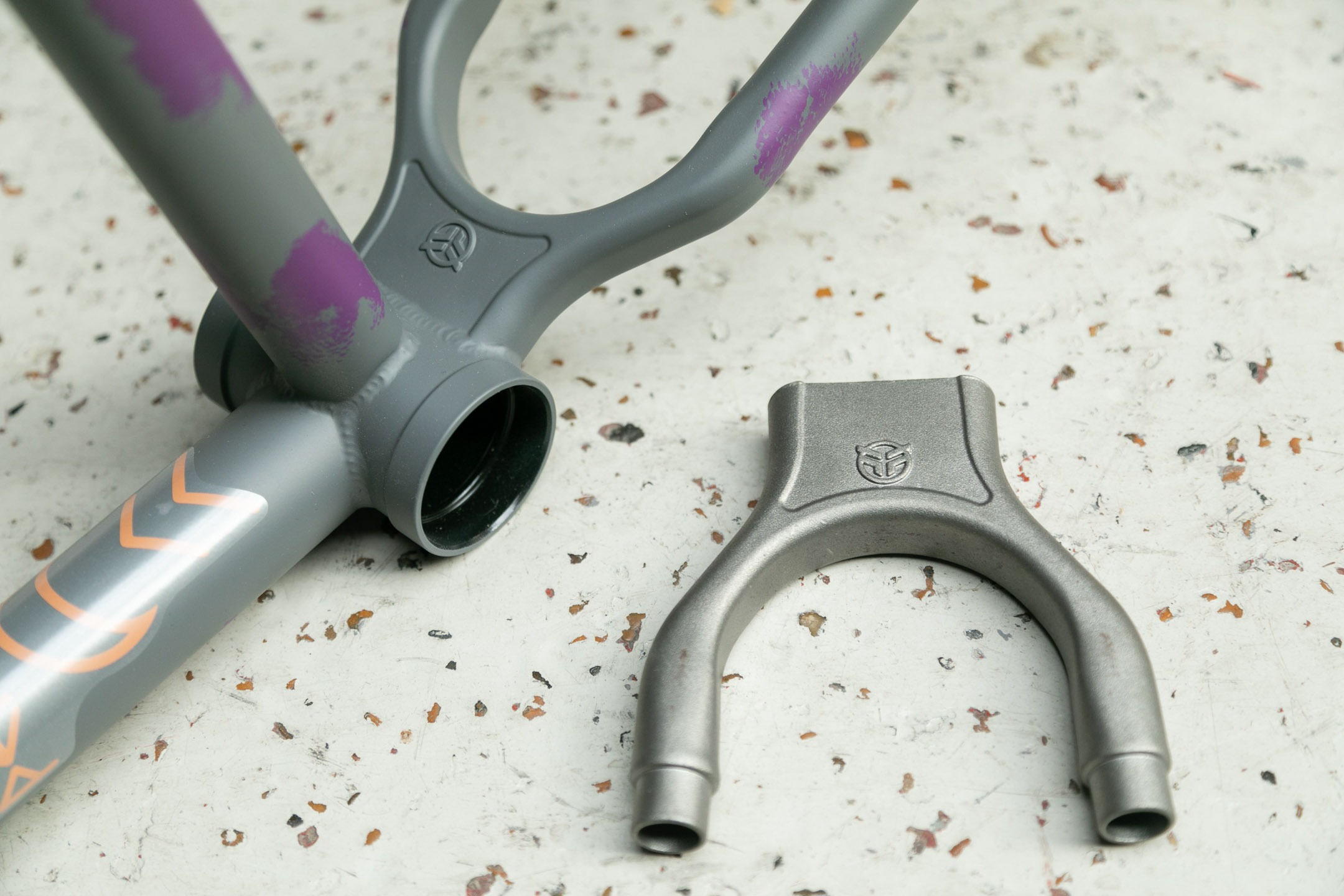 ---
We also discussed the size and clearance of the new wishbone – during development of the V1 we saw that tyres kept increasing in size, and were often mislabelled and over inflate easily, at the same time rim widths were getting wider increasing the problem of adequate tyre clearance.  There were a few frames we knew of that technically worked but in reality needed everything to be pristine in order to fit and function correctly, so we made the V1 with a larger tyre clearance to account for all these variables plus a little extra just in case anything had further increased by the time the frame was ready.
With V2 we have seen both rim widths and tyre widths settle into sizes that meant we could reduce inner width of the wishbone and still have plenty of tyre clearance whilst increasing the outer diameter of the wishbone and chainstay tubing from 17mm to 19mm without interfering with crank arms and also improving the sprocket clearance.  So the V2 could even be used on a frame even shorter than what is currently available and yet still run correct chain line and wide tyre/rim combos.
---