We've all seen Dennis' insane new Haro video by now… That frame and fork is a dialled combo. When I asked him about his bike, he also spoke a lot about how much he loves his new Demolition Rig tyres and how he always runs them at 80psi. Keeping them pumped keeps him pumped.
His bike is all murdered out at the moment because Haro had ran out of the red and green frames when he built up, so now the only real colour on his bike is the red on the pedals. Apparently they're good for catching whips. Like this opposite downside whip to disaster at a crazy spot Jason Enns crafted.
Check out the next issue of Ride UK for more from my time with Dennis in California. Oh, and watch his new Haro edit again.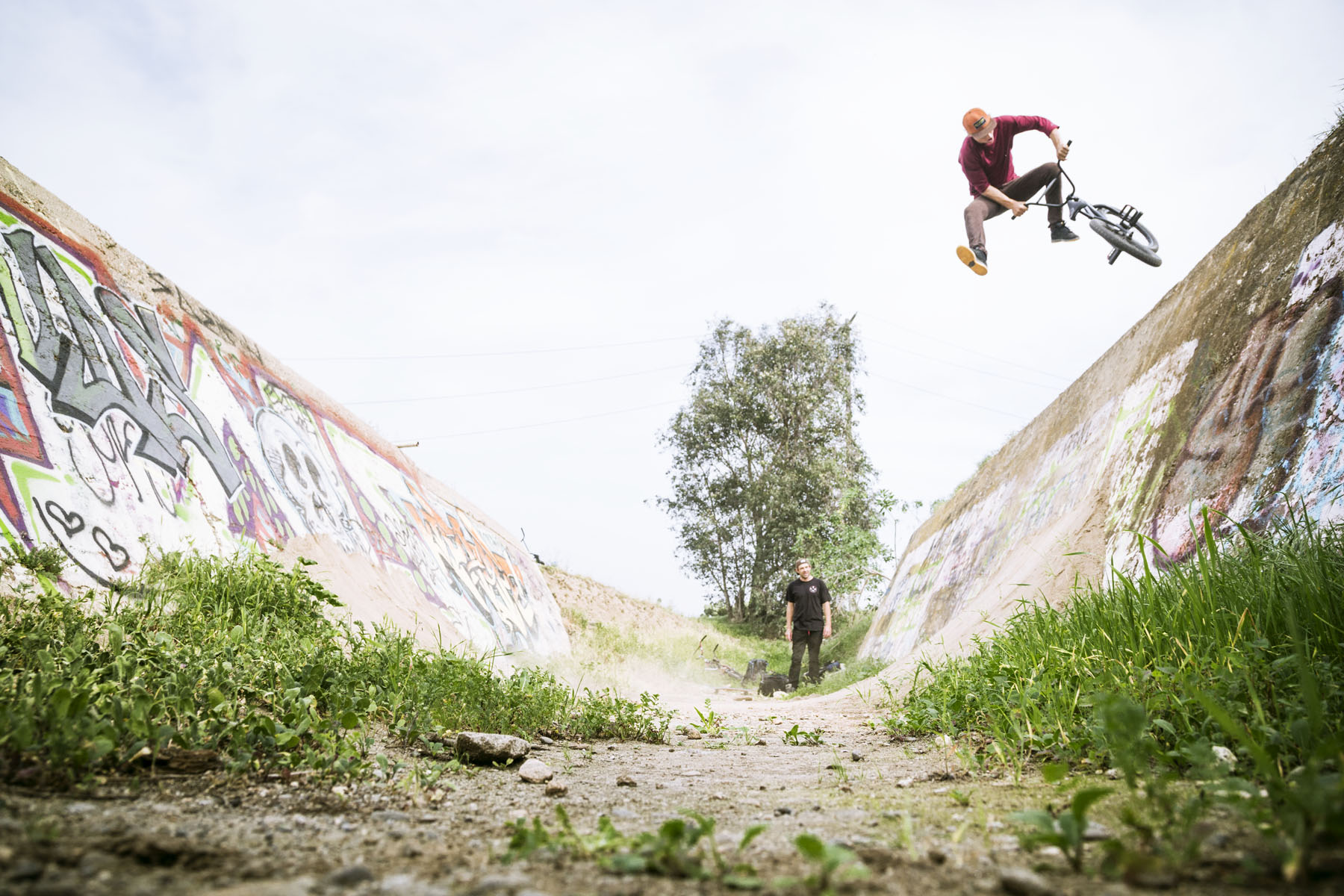 Open Gallery
7 Images
Frame: Haro SD v2 21"
Forks: Haro SD
Bars: Demolition Rig, 9.25 rise, cut down to 27" wide
Grips: Duo Corey
Stem: Demolition
Tyres: Demolition Rig
Wheels: Demolition, Bulimia front, RotatoR rear
Pegs: Demolition prototype plastic
Seat: Markit x Demolition tripod
Cranks: Demolition Rig
Pedals: Demolition Trooper plastic