Mongoose Am Jam went off last weekend!  The Source Park was the venue, there were three age categories, team autographs, our old boss Seb Hejna on the mic, good vibes and a lot of excitement!
Our lad Adam Lievesley was there shooting photos.   He says it reminded him of Battle of Hastings, for obvious reasons!  Similar vibes but just with younger guys riding.  It was very promising to see so many young riders there with lots of style.  Everyone was encouraging everyone else, nothing but good vibes.
Mongoose had arranged three special limited edition Am Jam frames, one for the best in each age group.  The winners were decided by the Mongoose Pro riders: Greg Illingworth, Ben Wallace, Pat Casey, Kevin Peraza, Nikita Ducarroz and Cam Peake…  And those guys know what's good!
Standout riders included 10-year-old Reed Stanistreet, Reef Way, Henry Logan and Kerr Mackay, who took a nasty slam but got back on his bike.  Good man.
After all the excitement of the Am Jam, the Mongoose crew had a chilled ride on Sunday at Boyley park, getting over the hangovers.  Nice weekend!
Photos by Adam Lievesley
---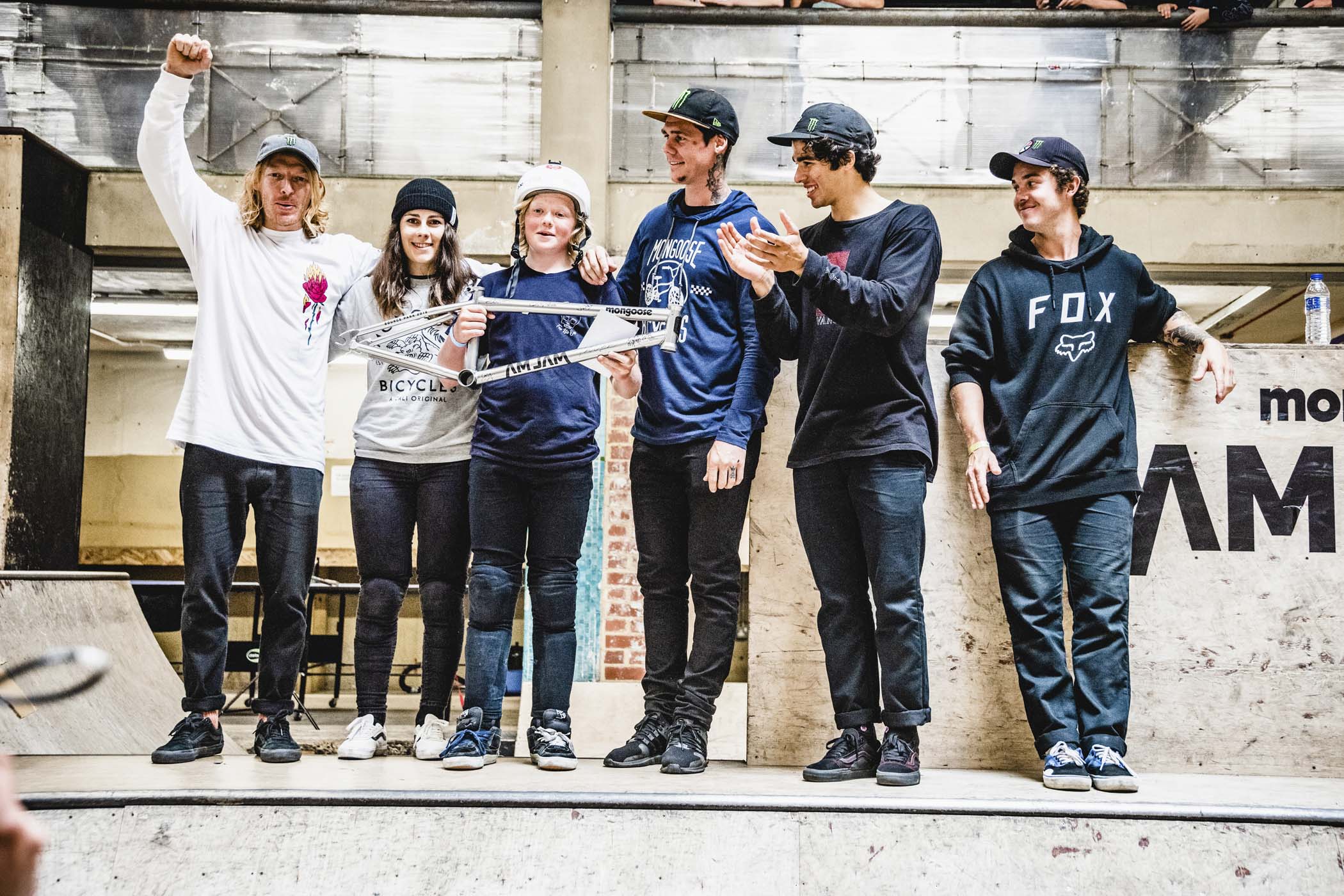 13 & under: Reed Stanistreet won a frame & a year's membership to Source Park
13 to 15: Reef Way won a frame & a year's membership to Source Park
16 & over: This was close!
Adam Francis won a year's membership to Source Park
Felipe Manerim won a frame
---