Photos by Ed Ballingal and Adam Lievesley
---
It's fair to say that Greg Illingworth does things his own way. From building a ghetto wallride at NASS recently, to the choice of frame and parts he rides, Greg knows what he likes.
---
– Tell us about that frame. How different is it to what you've had before? What special features does it have?
Well this one is hand made by Ted James in the UK and I'm so stoked on it! Usually the Mongoose team frames are made in the states but I love Ted's frames and wanted to work with someone personally. By doing that I was able to get the exact geometry I wanted with the best possible materials (Reynolds tubing).
It's got a signature gusset on the top tube with my initials and it has Ted's signature sword bridge at the back. He also made some really dialled dropouts with built in tensioners that I love.
– Any recent changes to the set up?
Yes actually, I got a Profile hub on the back with a Gsport rim which is amazing. I also tried going down to 170mm cranks for a few months but that sucked so I'm back on 175mm… I may try 180s even soon.
---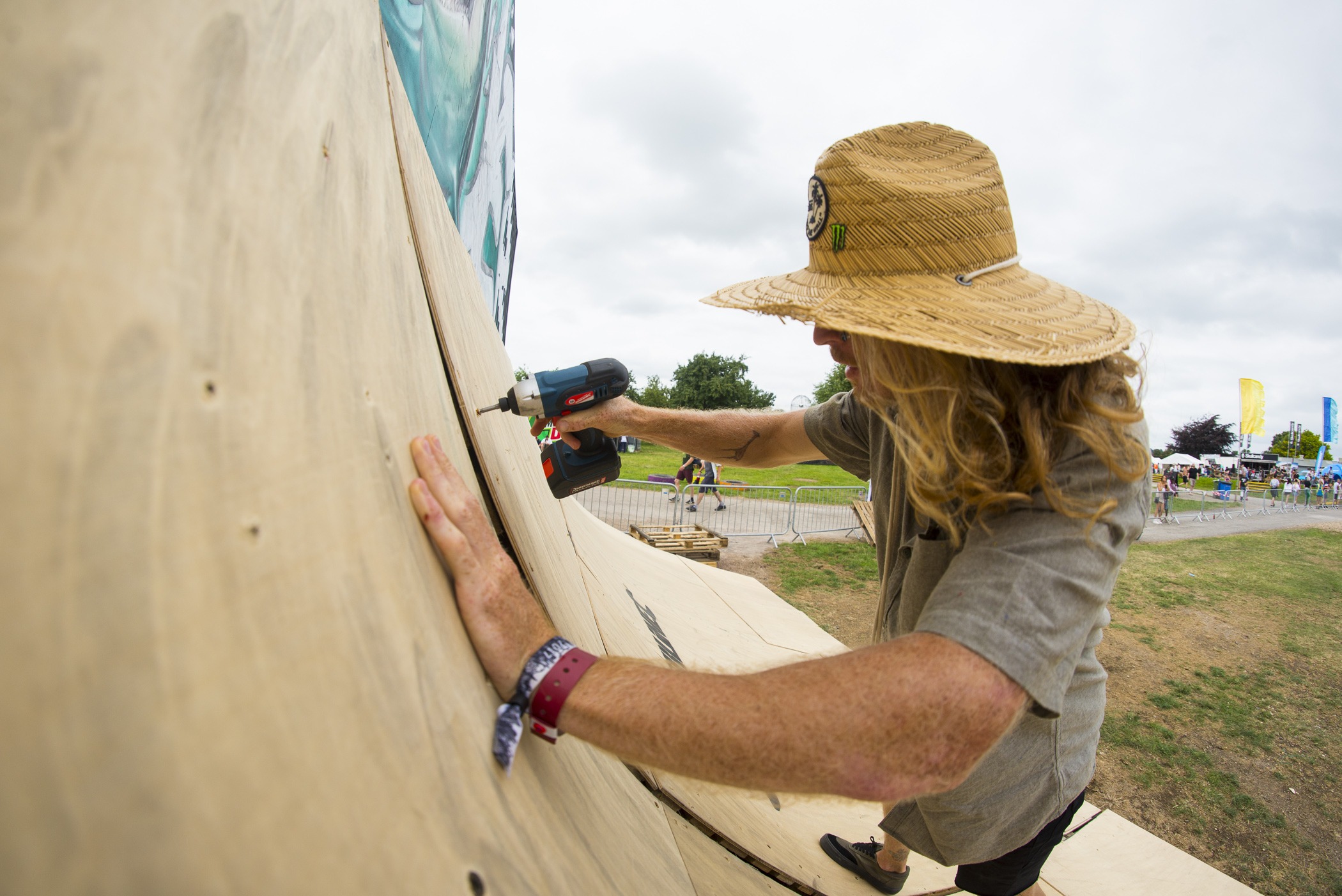 ---
– How did your ghetto wallride jam go?
The jam was sick! The set up was so much fun to ride and I think a lot of people enjoyed it. The organisers were so stoked that they ended up opening it up for a few hours each day of the festival… I only really built it to last the 2 hour jam, so I did some fixing up and the show went on.
---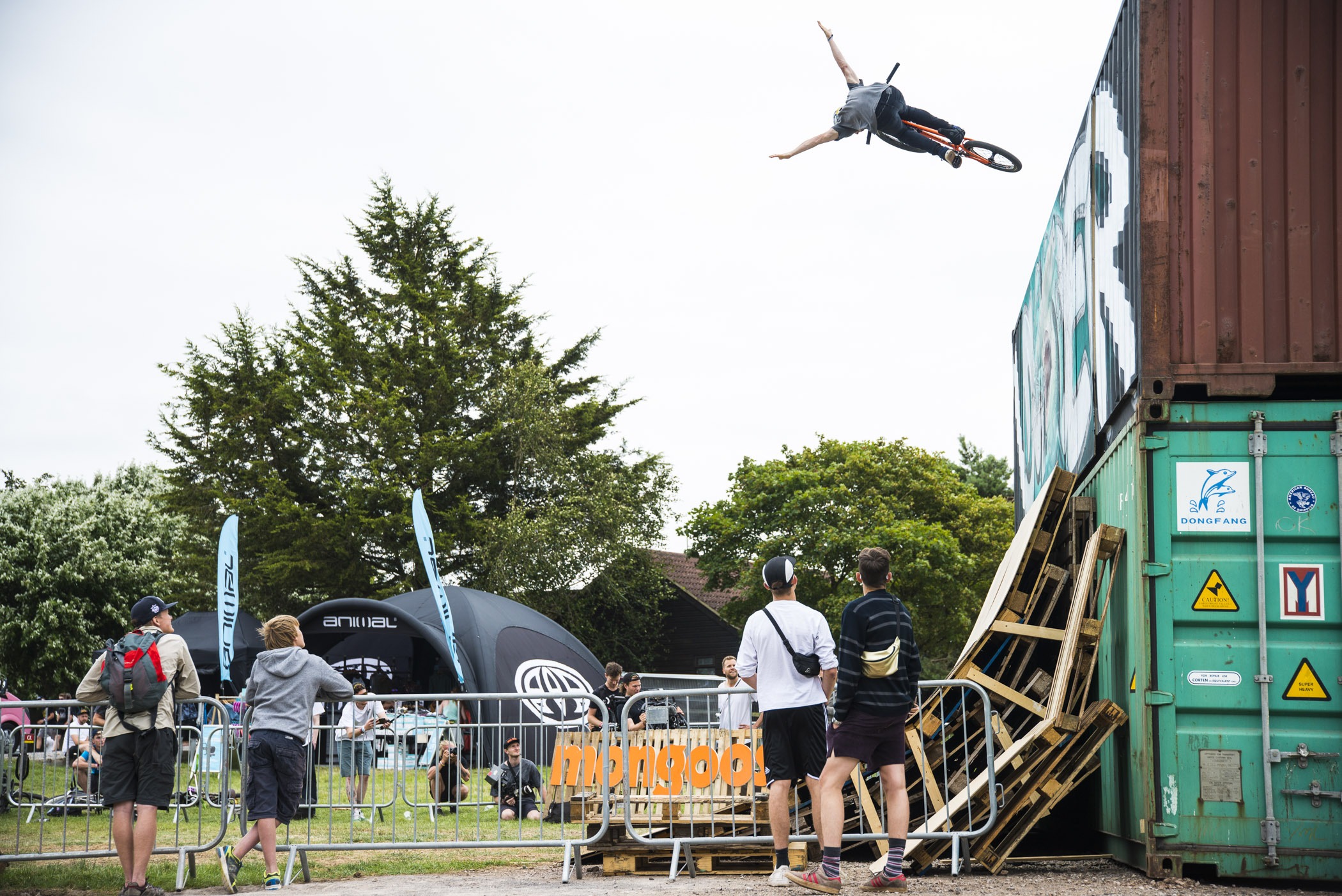 ---
– Who rode best? Who rode worst…?
Well, Tom Isted won best trick prize for doing a no hander and a table about 4ft out the top of the wall, but most impressive was Michael Jordan! He was blasting super high, smooth and stylish. He also did a wall ride 360 which was savage.
---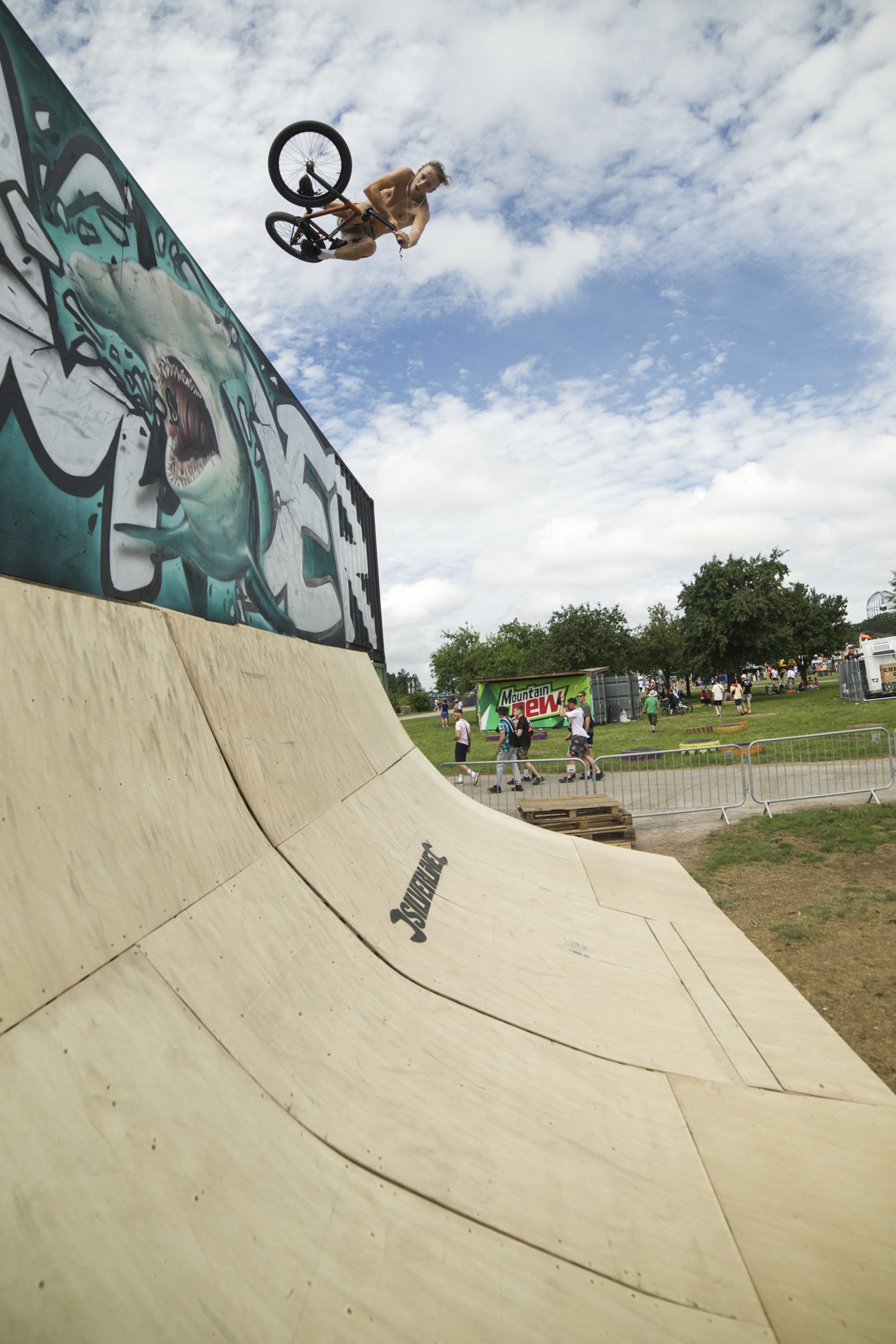 ---
– What's next for you?
I head to the states at the end of the month to ride the final of the Vans BMX Pro Cup in Huntington Beach then straight to Woodward East for Mongoose Jam.
---