For the Win – Proper Bikes Package.
James Curry is definitely making himself known is this issue. He has blasted his way onto the front cover and with a full on interview explaining a little more about the workings of the guy, he has certainly made his mark.
In a 'tip of the cap' to his cover shot we're offering a lucky reader the chance to win the following package of products handpicked from the guys at Proper Bike Co and are the same parts actually used by the very man himself.
What you can win –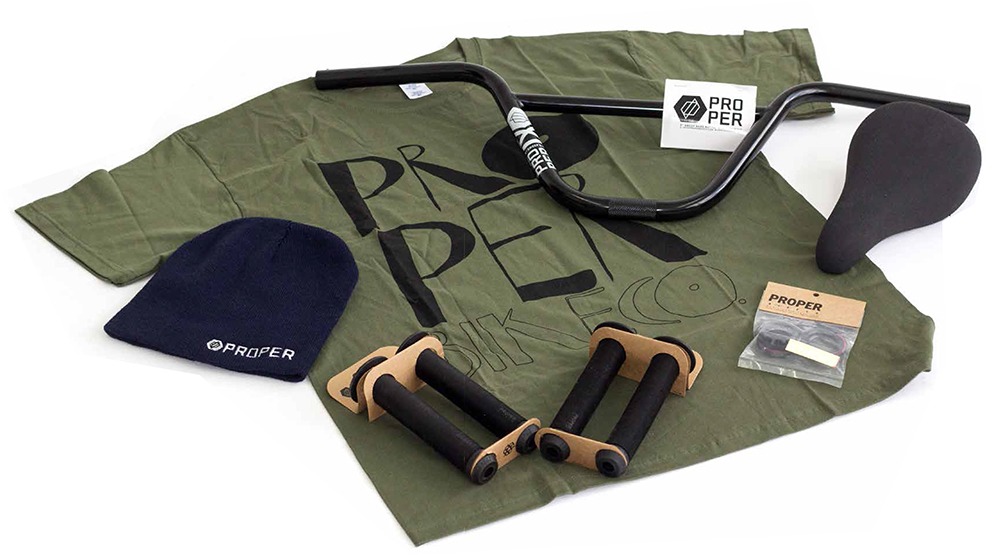 1x Proper IX Bars –  8.3″ rise   28″ wide   2 degree upsweep   9 degree backsweep Extra thick butted  tubing and a raised cross bar for maximum strength.
2x Proper Stebson Grips –    160mm long   super fine 'fins'
1x Proper Microlite Headset
1x Proper 'Biggie' Tripod Seat (2015 sample version)
1x Proper 'Stencil' shirt – Army green colourway and XL size.
For your chance to win the above prize, all you have to do is answer the following question: