Hey guys, Johnny here! Didn't really want to make a big fuss about this, but I've been bullied into it! As you all know Robin Felon has moved on from his roll here at Factory media. His replacement (me) has Landed! Robin was kind enough to leave me half a bottle of Tesco's finest French dressing, on his desk. Anyway I'm going to keep it short and sweet!
If anyone would like to contact me you can email me : johnny@rideukbmx.com
For the people who don't know what I look like heres a picture.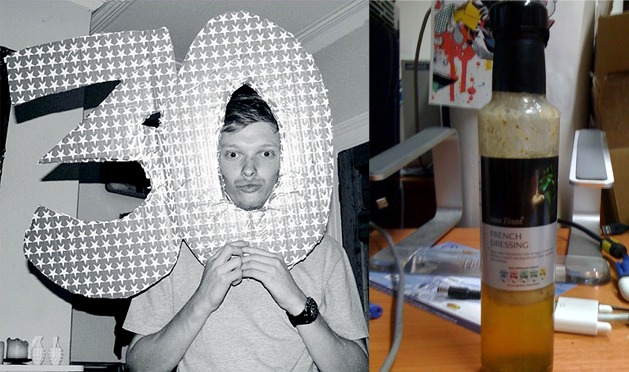 Im not 30 by the way, just to clear things up off the bat.
For the people who don't know how I ride here's another picture: