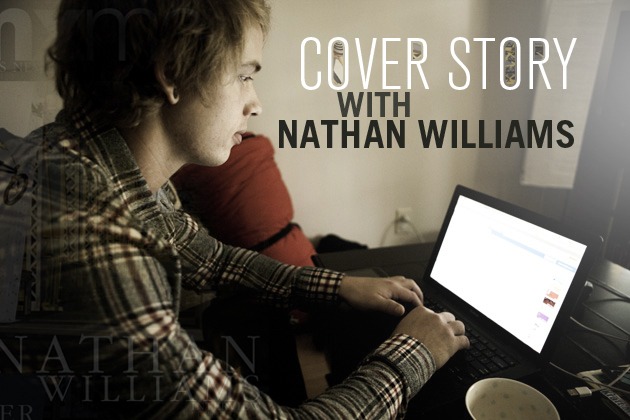 Levis, Etnies and United Bike Co rider Nathan Williams finishes off the year nicely with his cover shot by Walter Pieringer. Check out this cover story with the man himself. If you haven't seen the cover, click here
How'd the cover photo come about?
—Well, Walter was in Nashville to try and shoot some photos for my interview and whenever anybody comes in town to do any sort of bike riding I tend to completely blank on spots. So we were sitting around thinking about where to go and I just randomly thought of that spot and told him we should go there. I don't think I even knew what I wanted to do there I just thought something on it would make a cool photo.
Where was it taken?
—It was taken in Nashville
Did you pull it first go?
—Noooo. Well the first time I actually tried it I did but it honestly took me probably an hour or an hour and half to do it. To me it was kind of narrow and steep. I was just a huge girl I guess.
Who, out of all your friends and family will be the most appreciative of it?
—hmmm, I don't know really. I think it would be a tie between my lady and my parents
Which is your favourite magazine cover of all time?
—I really enjoyed seeing Randy Taylor's cover of the whip down the stairs and Baz Keep's cover of the table.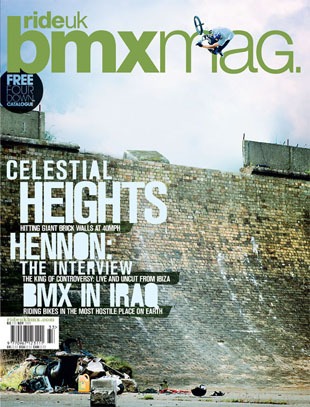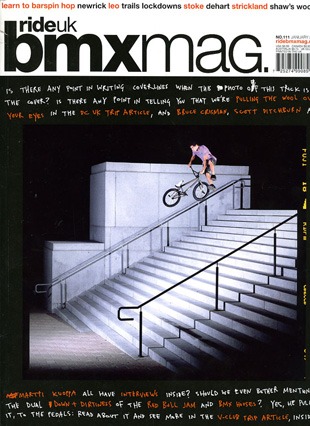 What are you going to do today?
—Well it's 1am here so the day is over, but tomorrow I guess I'm going to ride with my friends and go to a Christmas party with the lady.
Share this post:
Useful links