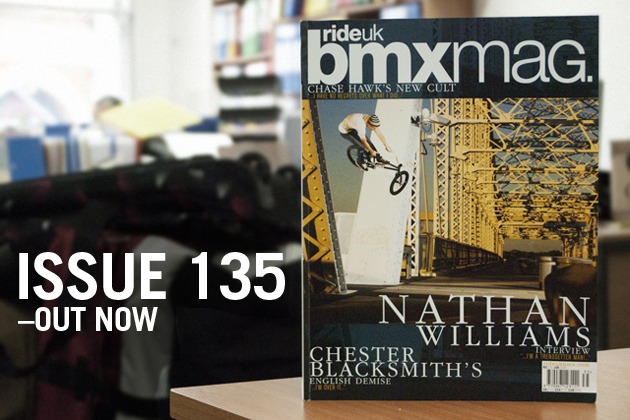 The new issue is in, subscribers should be receiving it any time now, so get down stairs and check your post for this month's front cover of United Bike Co rider; Nathan Williams. The magazine will also be available to buy in stores in the next day or two, but before then check out the contents below.
Inside we have the usual regulars which are occupied by; Rob Castle, Jason Phelan, Randy Taylor, Marv, Joe Fox, Dan 'Boiksi' Kijewski, Mark Le-hair, Chase Hawk, Seth Kimbrough, Tyrone ' T-bone' Matson and Jim Goodwin.
Also information on how to win Nathan Williams signature United frame; Mothership.
This month's featured articles are:
Last Licks
—The Final Days Of A Season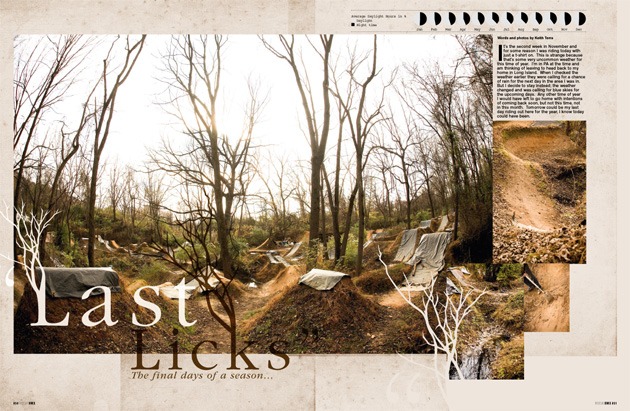 Nathan Williams
—The Nathan Williams Interview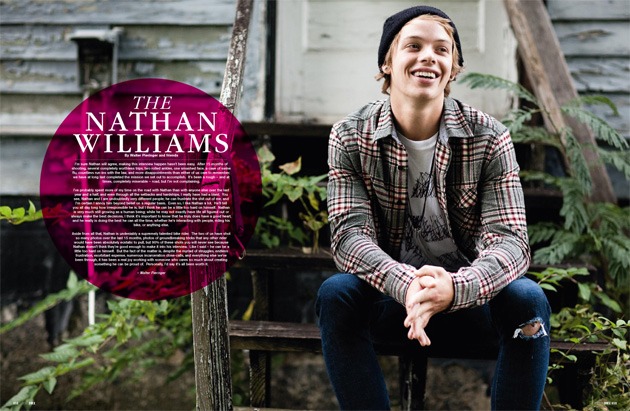 Odessa
—Hazy Days In Holland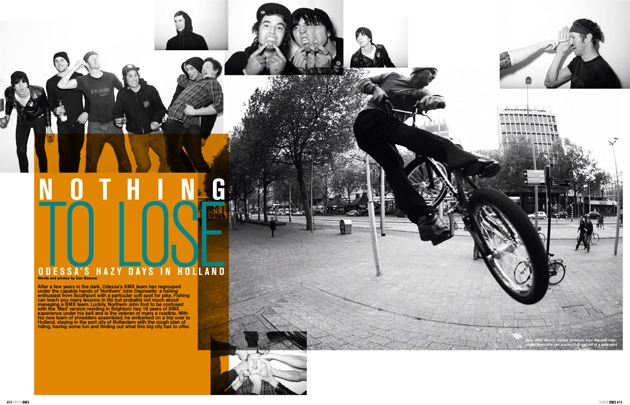 Shaun Hadlington
—Blood From A Stone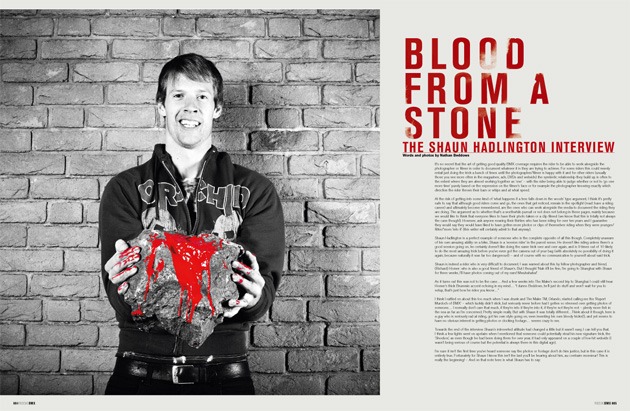 Chester Blacksmith
—'I'm Oer It'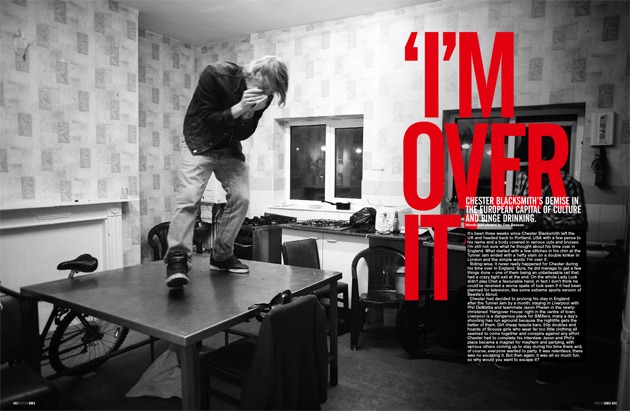 Woodward
—This One Time…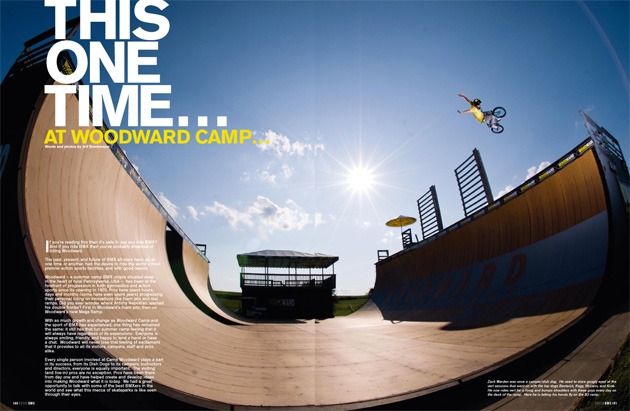 Also an exclusive first look at Chase Hawk's prototype Cult frame:
Bike Check
—Chase Hawk