On the cover:
Paul Ryan, massive late-night tuck nohand down the bombed-out church set in Liverpool. Along with the likes of Jason Phelan, Scott Ditchburn, Bengo and Ben Lewis – Paul is at the forefront of a new wave of Liverpool biased street riders who are pushing the boundaries of UK street riding on a daily basis. One of our chief photographers and Fit Bikes rider, Dan Benson travelled to the culture capital to spend some time with this band of young pioneers, and with so much talent on tap his trigger finger was kept super busy and subsequently this issue is peppered with his catch.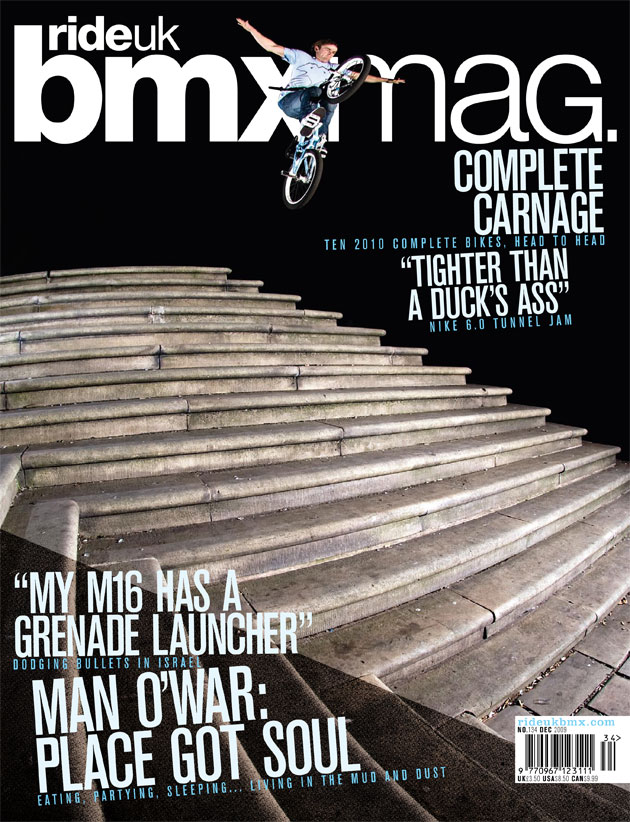 Complete Carnage:
With this being the time of year when companies drop their shiny new product ranges, we figured it would be as good a time as any to check out a selection of 2010 complete bikes. But rather than just shoot the product in a studio and write the same tired PR spiel, we decided to give them a real thrashing at the hands of a haggard band of test rider misfits. 10 brand new complete bikes + 5 notoriously ratty riders = the potential for complete carnage.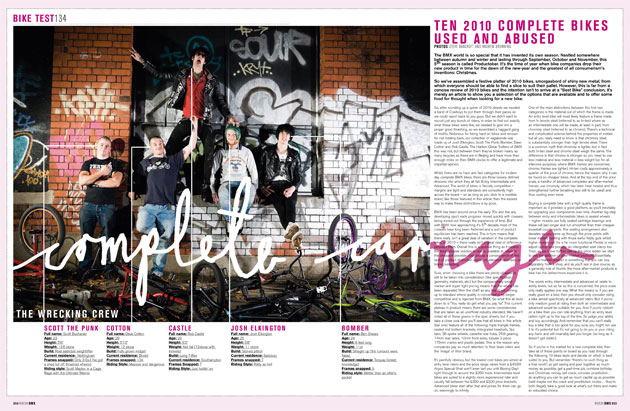 Nike 6.0 Tunnel Jam:
A dark, damp and dingy tunnel in deepest Hampshire is the last place you'd expect the cream of the world's BMX talent to congregate. But Nike 6.0 pulled some strings and the disused Victorian hole in a hill was transformed into one of the most unique contest courses ever seen. We have a full report on what was the most anticipated event of the year.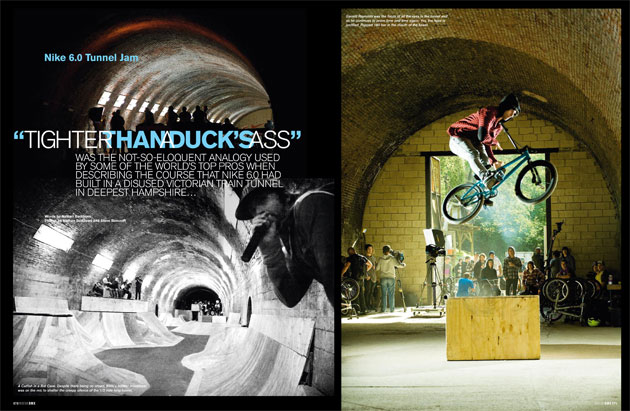 The Holy Land:
With his keen eye for a unique photo and charismatic way with words, our London based contributor, George Marshall set off on another sketchy adventure, this time to explore the world of BMX in the Middle East. Joe Fox, Richy Goff and Jonny J teamed up with a crew of Israeli riders to provide the action in this inspiring piece of journalism that gives National Geographic a run for it's money.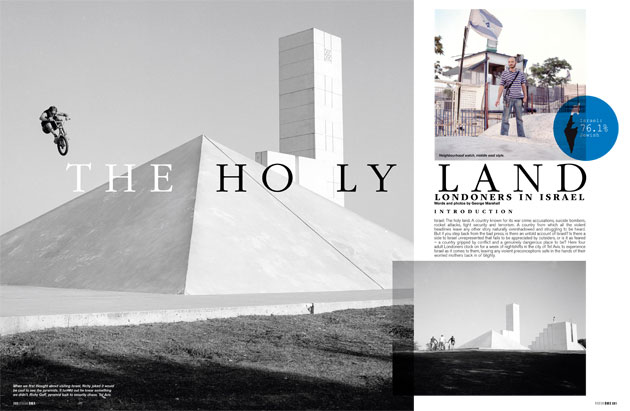 Man O'War:
Hidden deep off the beaten track of media rinsed spots – Man O'War trails is the unsuspecting location for this romanticized peek into the friendships, effort and dedication behind life in the woods.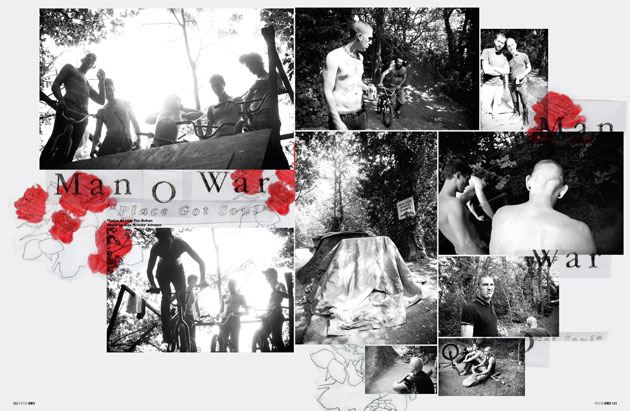 The Lay-by Snack Chronicles:
Burger stalls, ice-cream vans, sunshine and Union Jacks – The Source team celebrate the traditional UK summer with a trip along the coast.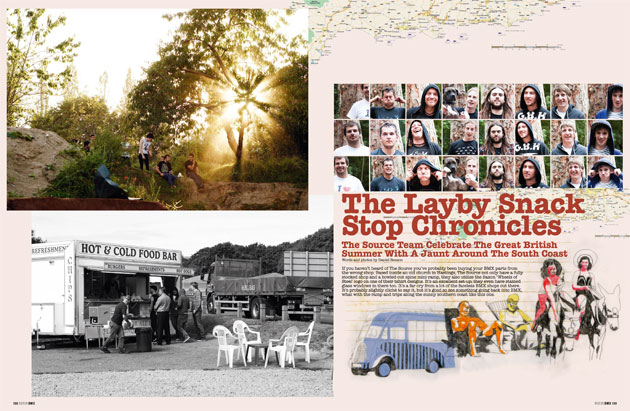 To subscribe, click MAGFACTORY