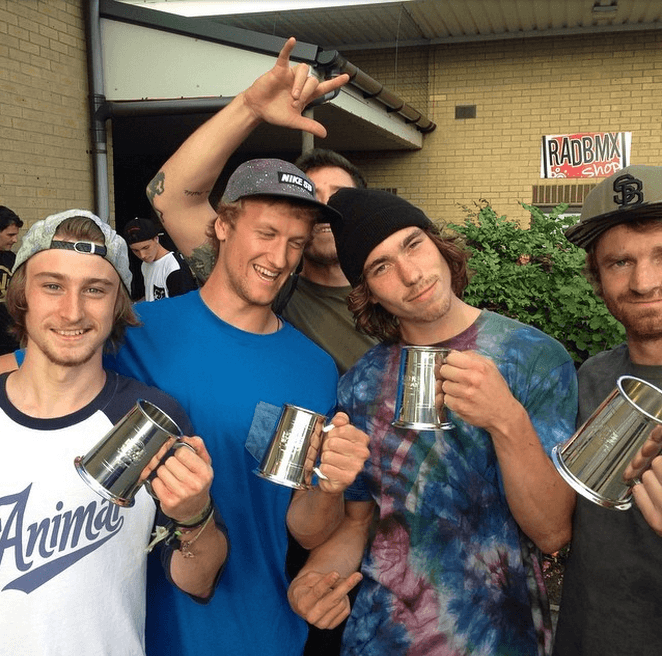 An astonishing 32,083 people voted for their favourite Ride To Glory 2014 edit. Let me put that into perspective, the entire population of Bali in Cameroon, all under 25's currently enrolled into the Open University and every member of The National Market Traders Federation situated in Barnsley. Last year we only had around 6,000 votes. As you can see, it's big numbers and clearly reflects the huge upturn in the popularity of BMX we're facing. No doubt bikes are selling faster now than when ET first came out!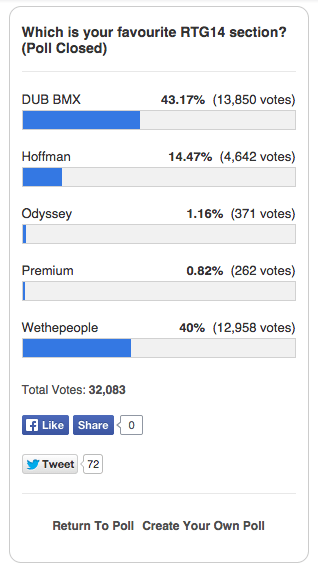 Anyways… This means that Wethepeople take the win overall and the £2k prize money. Here's how the combined points and percentages worked out.
Challenge points and video votes = 200%
Wethepeople – 73.64%
DUB – 60.76%
Hoffman – 36.62%
Premium – 23.75%
Odyssey – 5.58%
Wethepeople's all new marketing angle of beer bongs and lolz seems to have paid off. Well done lads.