It appears that weed (ganja, grass, dope, pot, herb, left handed cigs, green, hash, doobies, spliffs) has been the sedative of choice for many BMXers over recent years. The likes of FBM pioneered drinking vast quantities of alcohol prior to gang weeds domination before stumbling blind drunk into the gutter as the whole world spun around them. Projectile vomiting at the sight of bike parts decorated in the style of Bob Marley's fireplace.
Acid house marketing strategy make gains in 2014 consumer polls
With the emergence of tie dye shirts and yellow smiley faces it seems we're now on a crash course with a psychedelic marketing campaign not seen since the early 1990's. When every man and his daughter were Gary'd up and being de fibbed outside of nightclubs in cities like Manchester, London and Norwich.
German happy hard wear brand Wethepeople lead the way in alcohol inspired marketing push
During Ride To Glory 2014 the Wethepeople team packed what has now become their tool of choice when accumulating points to win the challenge contest. Ladies and gentlemen lets welcome back the undisputed champion of BMX road trips the BEER BONG. Below is a timeline of events which document just how this crew went from zero to hero in one English week changing the face of BMX marketing for the next five to seven years…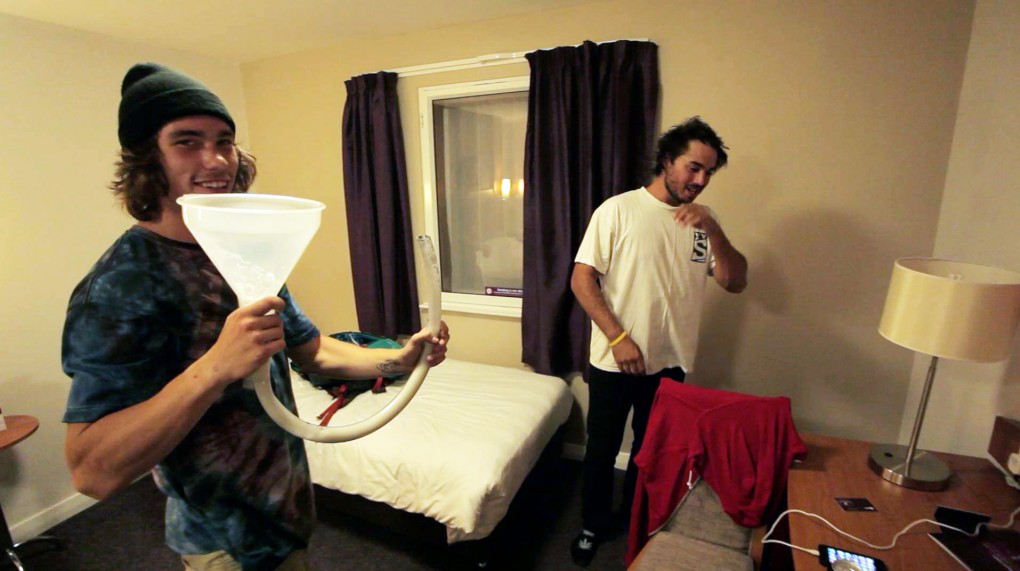 Early into the RTG2014 trip the WTP crew toyed with the beer bong. Initially packed as an aid to help them consume five pints in fifteen minutes, a task sent in by the legend that is Stephen Murray.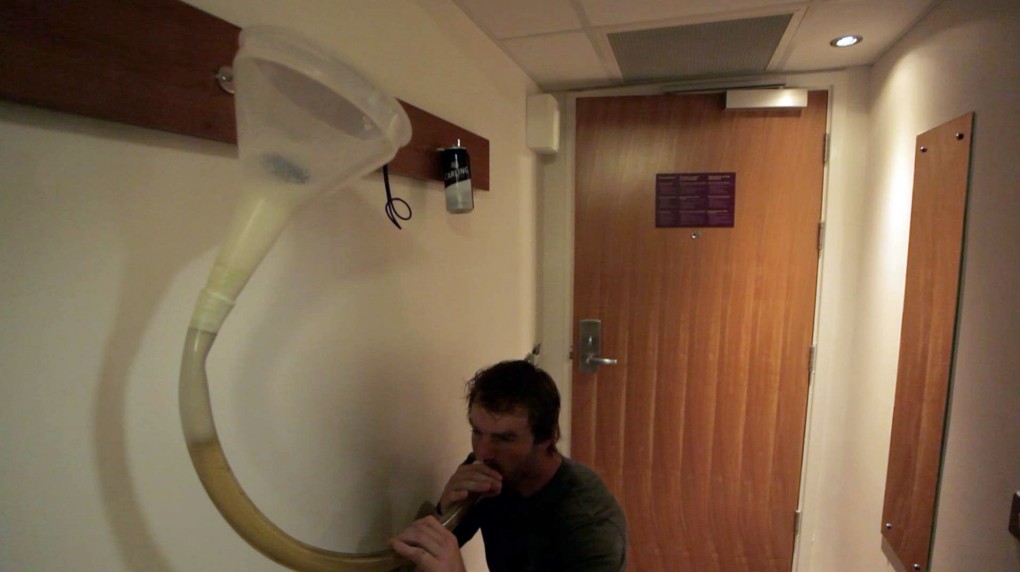 All out of doobie cones and not a vendor in sight.. Jason Phelan is a veteran at hotel room parties. It wasn't long before he showed the crew some handy plumbing techniques with the beer bong, emptying can after can of legal high 'lager' into his large intestine before trying to down a candle holder of piping hot wax.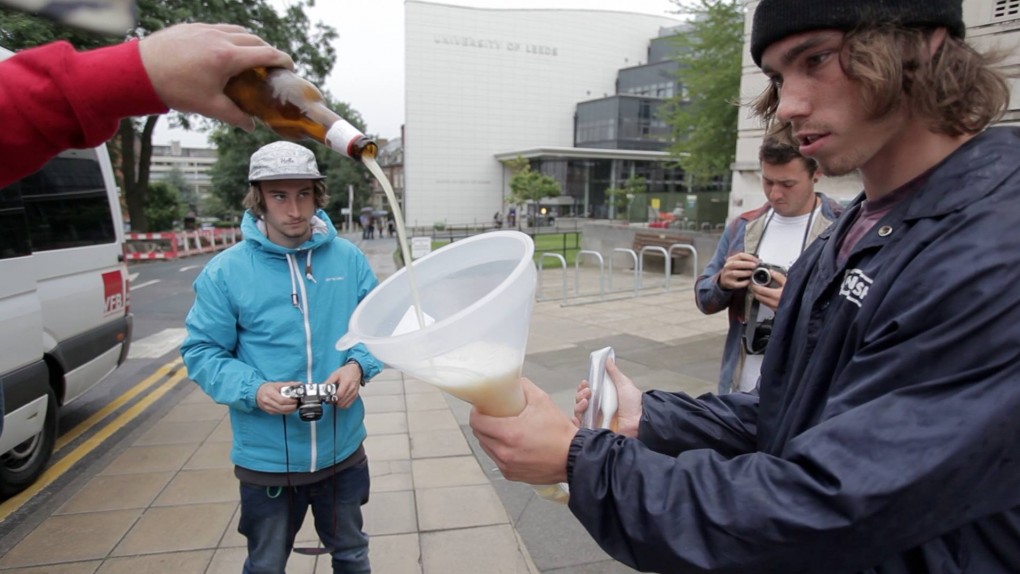 The next day Dillon Lloyd is thirsty but unfortunately there's no water for miles around. Mike Curley looks on as Dillon sends a beer bong to quench him of his wretched thirst. Mike believes this is a silly manoeuvre which will no doubt jeopardise the RTG2014 challenge tasks and will probably leave them bottom of the table.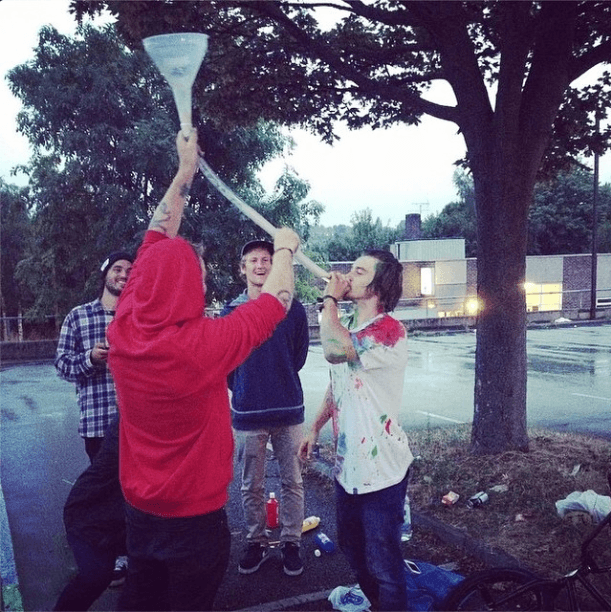 Errmmm… oh hey Mike!!
During the trip the tide turns and a new culture of fun is established. For years the beer bong has been at the bottom of the pile of bongs as weed and it's sales techniques pave the way for the chill rider. Joe Bailey the WTP team manager and beer enthusiast takes a shower while dropping a casual one.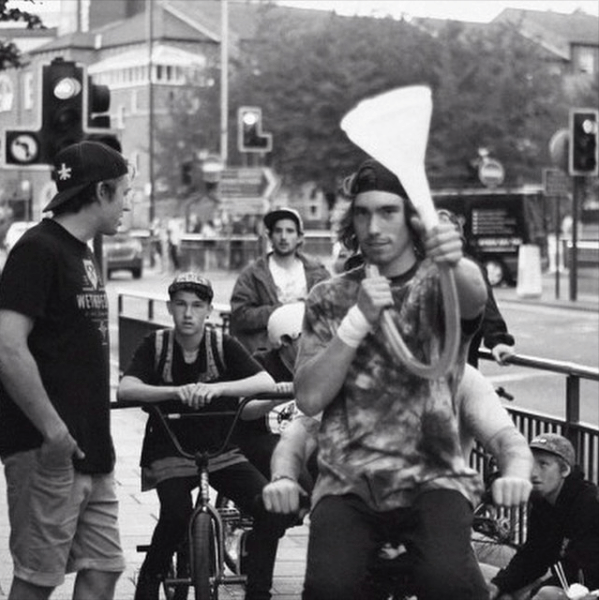 The beer bong is never packed away as WTP reach the peak of their trip. Dillon and the team are out with a heavy crew, a new generation of rider who think a beer bong is something their Dads did while attending a Polytechnic some twenty years previous. What they now know however is riding at the skill level of this team does not require a round of wacky backy, but a good honest pint of lager beer sent aggressively into the system. They watch, they learn and they BUY.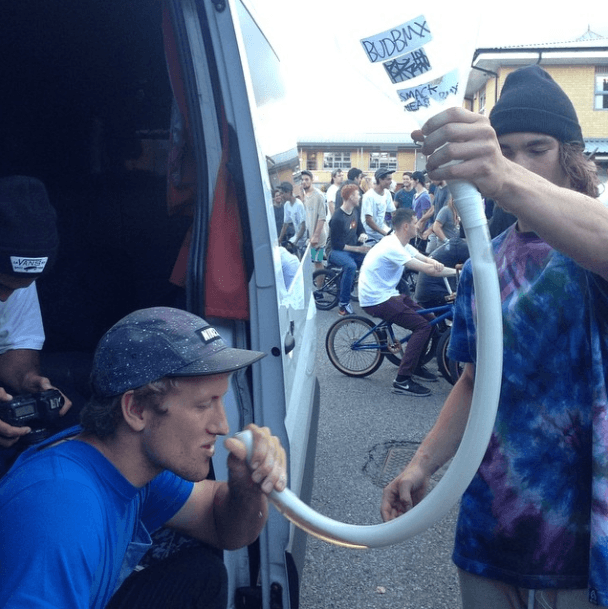 The end of the trip and WTP turn up hours late and are deducted points. I sit next to Moritz Nussbaumer who, while talking about something mundane like the weather he turns to one side, asks Dillon for a shot, the beer bong is revealed and installed. Then an XL bottle of fresh German lager is sent in. Moritz says 'Danke' which is like thanks in German. Then turns to continue the conversation.
Over the space of one week the Wethepeople team develop and execute the finest display of gorilla marketing ever seen in the western world. Taking on weed and the new psychedelic era they establish a strategy to not only sell their wares but enhance their riding too. They won the challenges on the day. Welcome to the new way, mines a pint.