I'll be honest, not Odyssey's finest day but still productive nonetheless. The trip is almost over and everybody's pretty beat. We rode a town outside London I can't remember the name of, some cool stuff went down, and more challenges were accomplished. As per usual we upset some property owners who called the police, and weirdly the police actually tracked us down outside of a Tesco 15 minutes later, which has never happened to me before. Fortunately it didn't take much to convince them that we were not the BMXers they were looking for.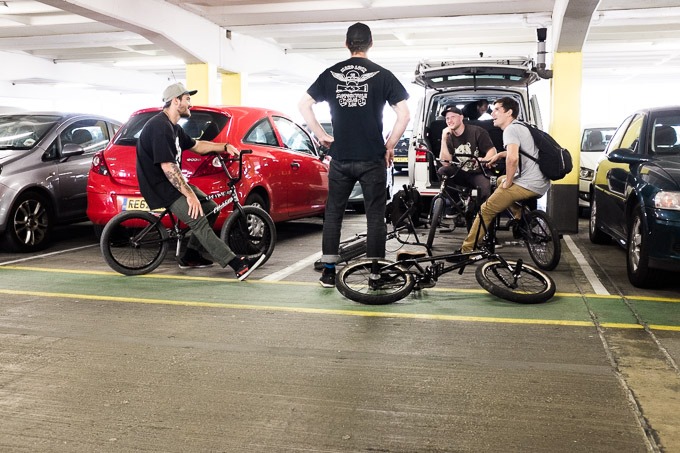 Yet another obligatory back of the van photo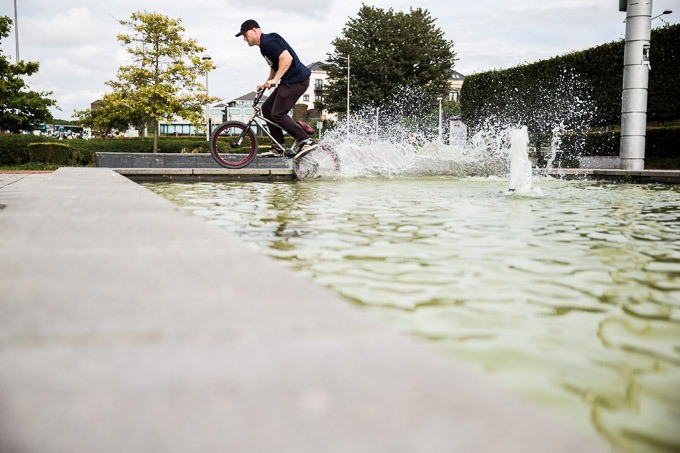 Jersey getting his splash on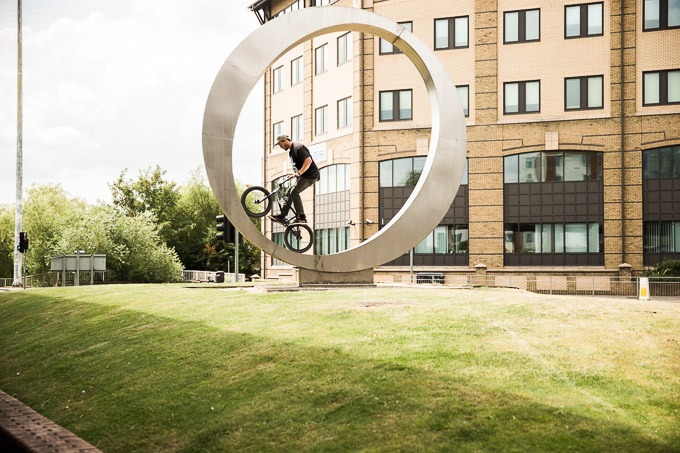 As it turns out this thing is just as hard to ride as it looks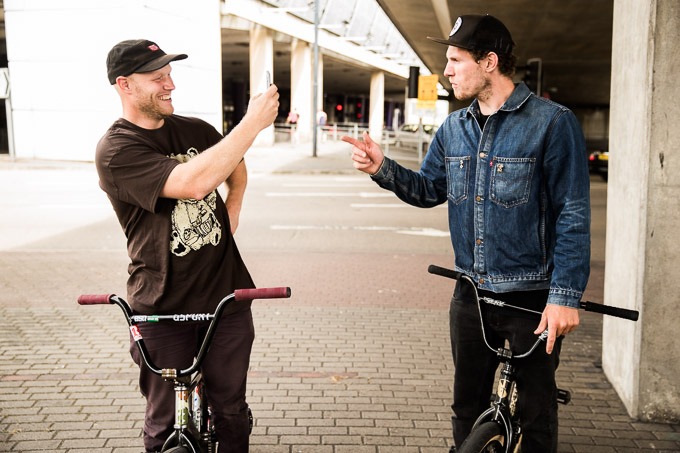 Lloyd is upset again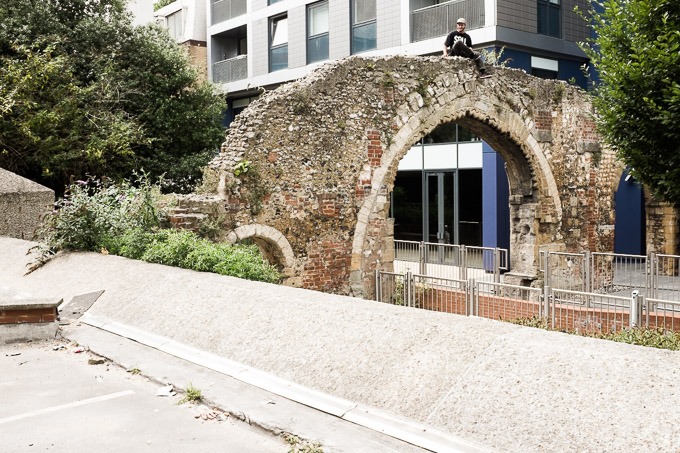 Not sure why Broc climbed up there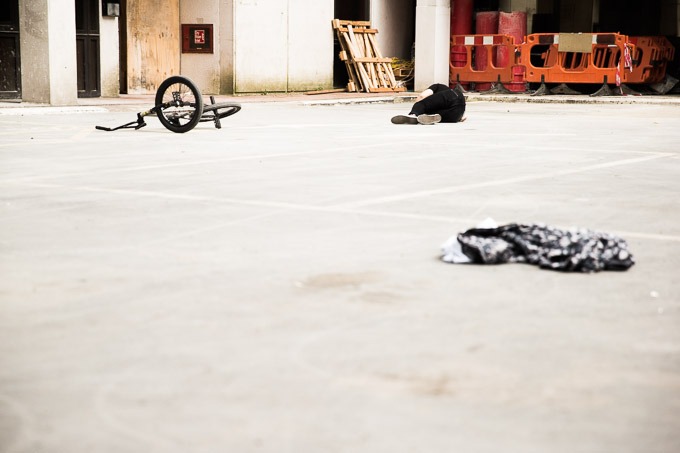 Owie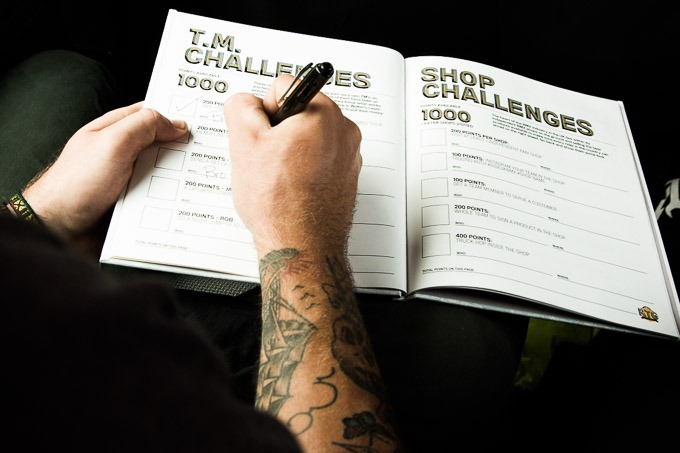 CHECK
Watch the Red Bull Flow clips HERE. Download the app below…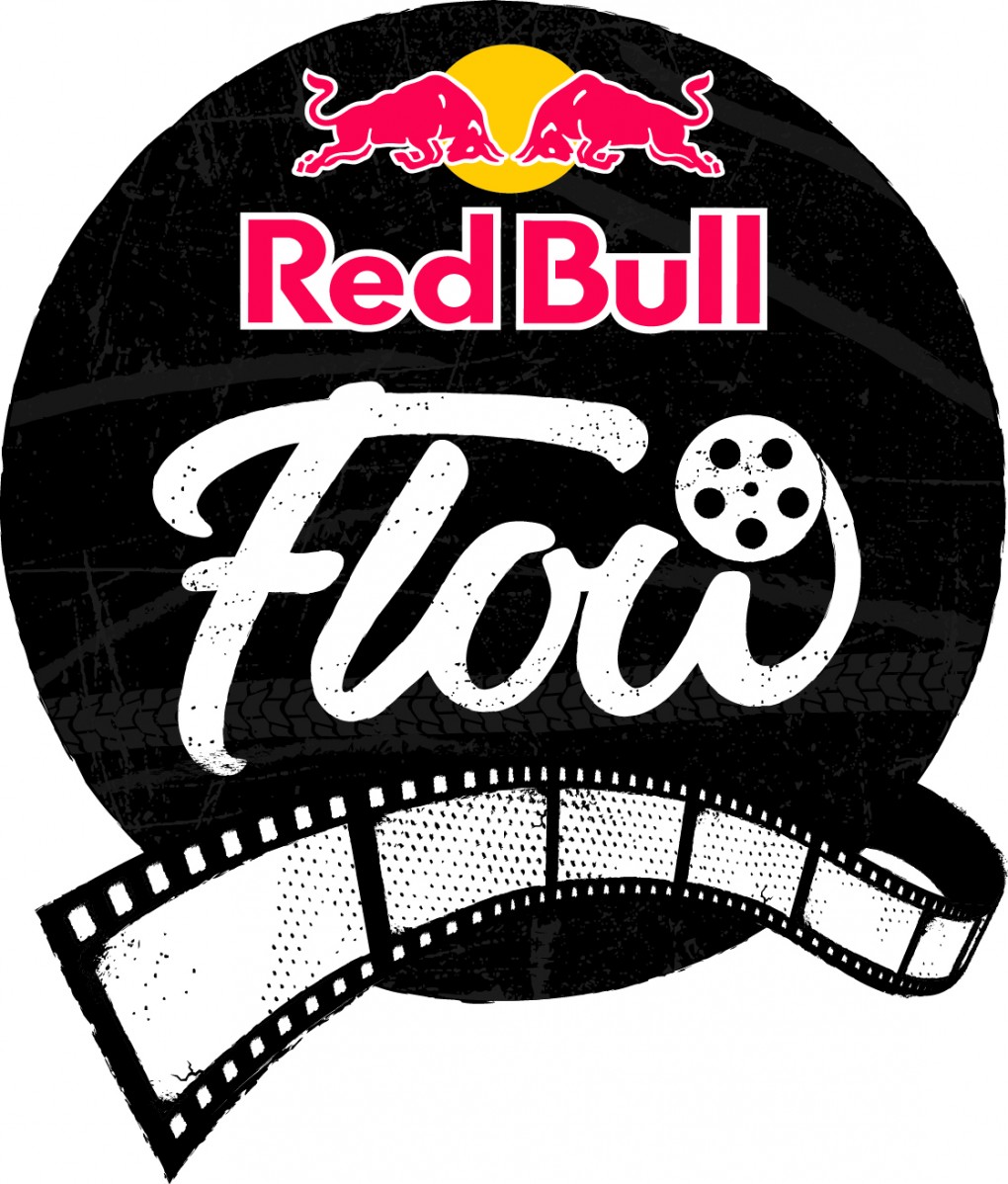 Ride to Glory and Red Bull Flow
This year Ride to Glory is partnering with the Red Bull Flow app, Flow will help RTG team riders to instantly share clips throughout their RTG trips. You may remember we partnered with Red Bull Flow for the Ride UK Shop Battle last year. In a nutshell, the Flow app allows users to create instant, seamless video based on a clip's tags. By tagging tricks that are filmed on the app with the rider, trick or location, your clips become more sharable and discoverable by others. We'll be using the tag #RTG2014 so make sure you download Flow to your phone for the opportunity to see exclusive clips from all the RTG teams from 26th July 2nd August. We'll also be selecting our favourite Red Bull Flow clips from RTG teams and sharing them on the Ride UK website throughout the RTG week.
How Flow Works:
1. Download Flow to your phone and film BMX clips with the app
2. Add tags: rider, trick, location, then publish to Flow and Facebook & Twitter to share with your friends. For RTG content, look out for the tag #RTG2014
3. Watch other people's tricks back on your phone or as collaborative videos – 'Flows' – on redbullflow.com
Get Flow:
iPhone: Download from iTunes
Android: Download from Play
Ride to Glory 2014 - Odyssey
#RTG2014 - Odyssey Day Six