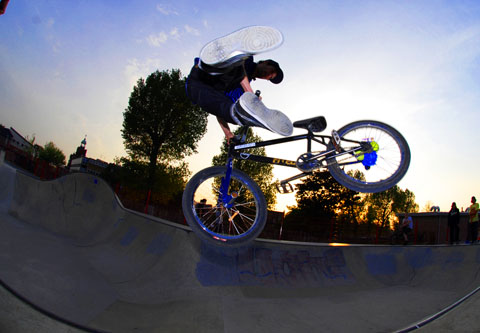 Marv with a whip at Cantalowes bowl in Camden, London
Fit Bike Co's Nick Martin, aka Marv has a Top 5's article on the Bicycle Union website.
The Top 5's are a little more personal than most internet articles, with refrences to 'The top 5 flatbanks' and 'Top 5 worst things about riding street'.
There is also some beef in there which might need to get sorted out personally at the Cantalowes bowl with Marv by me and John Dye. We'll pry some of those spots out of you… See ya later. Nick.