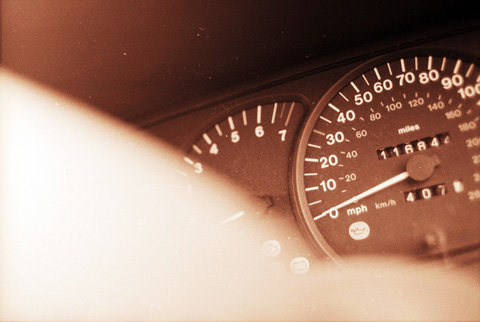 Going nowhere…
Before I was 19 years old I didn't have a driving license. It never occurred to me that I should need one, as I was quite happy riding locally and getting the train to parks and big cities around Manchester.
Up until that point, learning to drive was the biggest change in my life. No longer was I confined to the 100 miles around Stockport by public transport, but the whole of the UK, and even further…
The real reason I got a license was that I got banned from my local park in Stockport; Bones. The guys who ran the park were idiots and explained to my father that i was banned for 'grinding backrails' and 'swearing', two quite common things in our little world. So I said a big f*ck you to them; got a license and started riding the Boneyard in Chester. A 100 mile round trip from my home.
This meant I got to meet a few different people and I started to drive to other places further afield.  The independence you feel at being able to fully be in control of your life is inconceivable if you've never had it. So you're going to have to trust me if you don't have a license yet.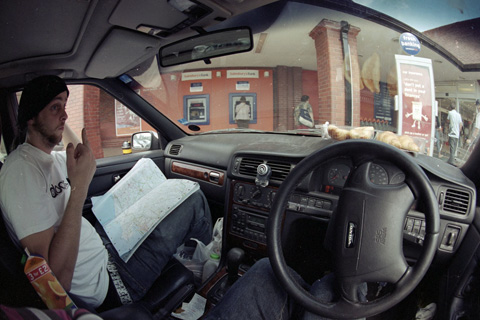 Steve Bancroft in the Volvo V70…
If you're getting bored of the same old spots and the same old places, then perhaps this is the next step for you. Obviously you've got to be at least 17 years old in this country but it wont hurt to get your theory done as soon as possible.
The most important choice after you pass your test is deciding what sort of vehicle to get. Now, this is a conundrum. Chances are, unless you're truly middle class, you'll be buying it yourself with perhaps a little bit of parental help. That means your going to be getting a cheap car. So, what should you look for?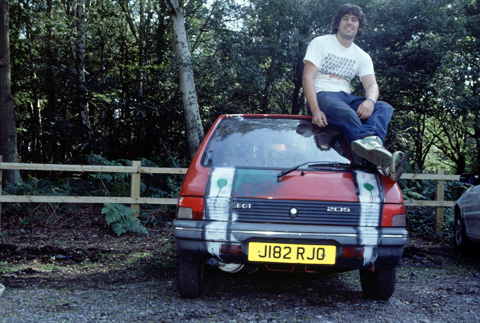 Daniel Dolan
If you're really on a budget you can go with Dan Dolan's vehicle of choice above. A 46th hand Peugeot 205. This thing cost £50 and is so simple it will last for a long time. Not the sort of vehicle that's going to impess the ladies though. Well, not the ladies of Notting Hill anyway…
The main thing is that you want to fit at least 2 bikes in it. Having a moped and sitting ontop of your bike all the way to Cologne is a symbol of dedication, but not convenient or social. So you want to be looking for at least a hatchback – Here are two kinds.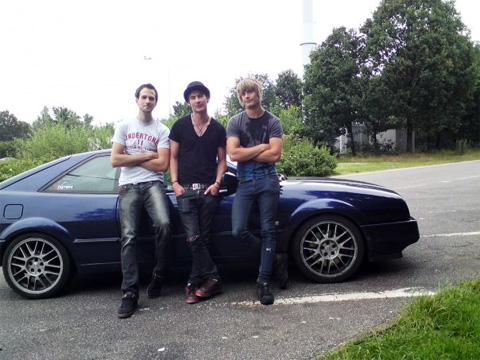 Some people want a bit more than just an A-B car and so invest a little more effort. Pipe from Lightsinthewoods opting for a VW Corrado, the same as Ben Wallace and Luke Marchant.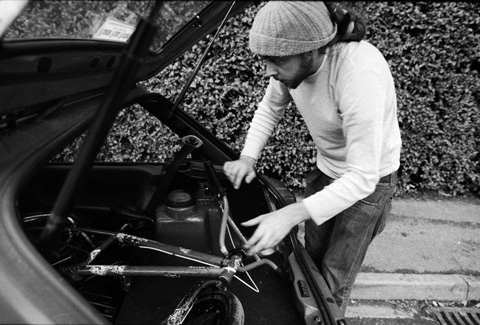 And Steve Bancrofts Peugoet 206. A little newer and the replacement for the 'brother Rover' he had before it. This is what Steve jet's around the UK in to shoot all his photos in the mag.
There are two very different price tags to those above and so that it up to you. What we havent touched on is the hidden gem of the BMX vehicle, the estate.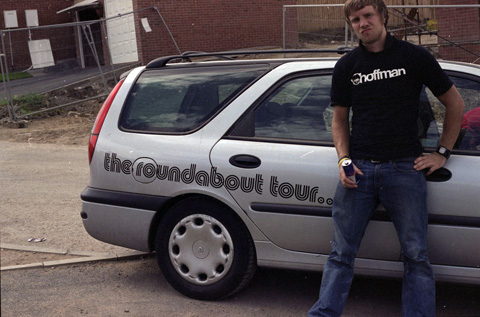 Hoffman's Sebastian Keep and his late Renault Laguna estate…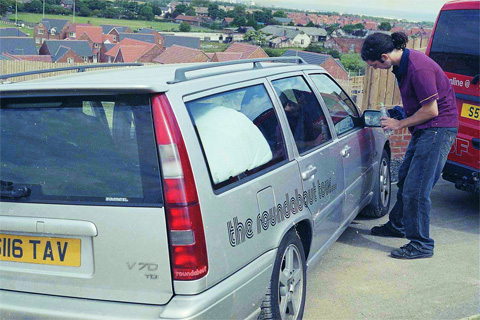 Photographer Lard and my old Volvo…
Years ago when we did the Roundabout Tour, none of use were old enough to rent the 15 seater Vans which Seventies and 4Down use for all their roadtrips. So, we had to improvise. Two estate cars was the solution. Big enough to be roomy for the riders as well as carry 8 bikes…
On the other hand, we could have gone with the trusty Transit van, or the newcomer to those ranks, the Mercedes Vito. The Vito is cooler than a transit. I'm sorry to say it but I think most people would rather drive a Merc than a Transit. You can pick up a used Vito now on Ebay for under a grand. That's alot of vehicle for your money, although it might need some adaptation such as seats in the back, or a bed…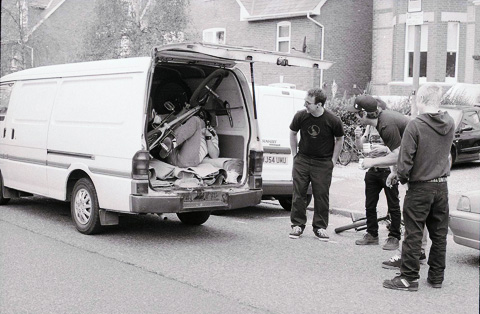 Zeal owner James Hitchcox outside Paul Jeffries carpet fitting van…
Whatever you chose, remember it will open your eyes to a whole new world. It's a big planet and it's much easier to see than you think. Just remember, petrol is expensive, and stealing it from dumped cars is a stupid idea…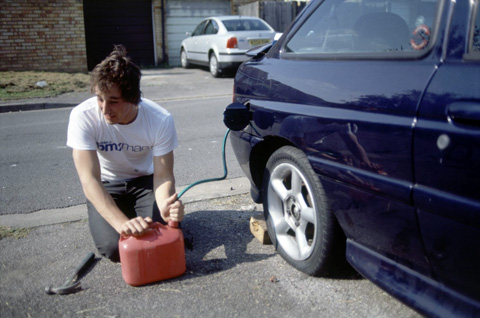 ..because when you get it in your mouth, it burns.
-Robin