Yesterday was the official opening day for the Dorchester public skatepark. They've been campaigning for the park for close to twelve years so it was a pretty emotional day for alot of people.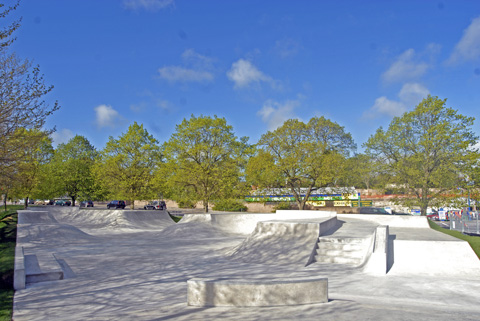 Being Dorchester, a very nice place indeed, the council had laid on a full afair of food vans (hog roast, not a greasy spoon). The whole town seemed to be out for the opening of the park and at least a few hundred kids turned up to ride and skate.
The park itself is a complete work of art. It surpases the build quality of any concrete park I've ever ridden. The copings are perfect all the way round, the transitions are perfect and the main thing you'll notice is how proper the egde look, grass neatly lines up with the concrete all the way round. It's a pleasure to be there.
Well known locals Paul Jeffries and Luke Marchant turned up, as well as Phil Aller, James Harrison, Pill and Ashley Charles. New local Ben Wallace was also riding and brought Tony Watkinson with him who's staying in Poole for a few weeks. It was pretty hard for anyone to get a good ride in with the number of kids all over the park but I've no doubt that we'll see plenty of footage and photos from this park in the future.
Here are some photos of the park and a couple from the day.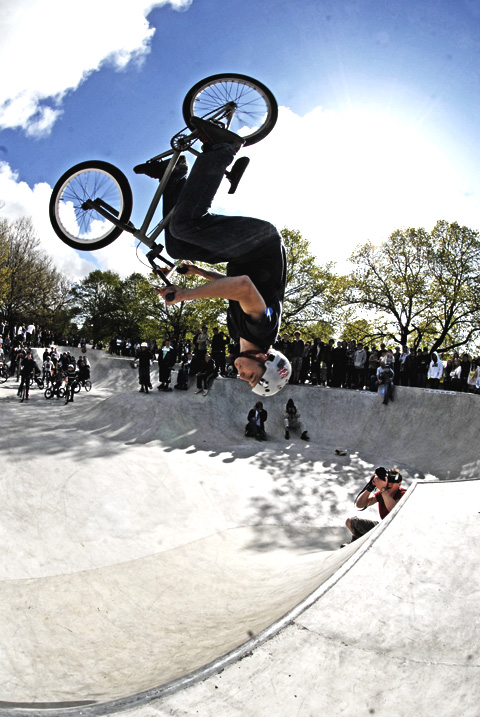 Open Gallery
14 Images