Spine mini qualifying went down yesterday afternoon. It was heavy for some but not for others…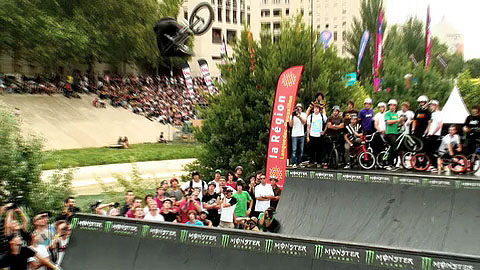 Webby's huge table three…
Mark Webb dropped in in the first group and shut down everyone before and after him, almost letting the crowd 'peak too early'. The biggest 360 table ever followed up by a flatspin over the spine and then a 900 left everyone a bit stumped, when he threw a flairwhip in on the end, he had them screaming for more.
Mongoose rider Paul Ryan was berrated with an angry assault by the announcer for dropping in. Paul, along with all his friends actually thought the announcer called his name to drop in, so Paul dropped in and rode 45 seconds of his run hammering out a 540 bars among other things. After the announcer told him to 'f*ck off', Paul got out of the ramp and laughed it off. Shame he'd already lost the element of surprise.
It really is war of the energy drinks here in Montpellier. The whole event is sponsored by Monster, with heavy branding everywhere. The only Monster rider, Ryan Guettler, is outnumbered by Rockstar, Red Bull and Relentless riders! The miniramp is actually the old Red Bull demo ramp from England…
Here is a mixup of the qualifying runs… All photos by Nathan Beddows.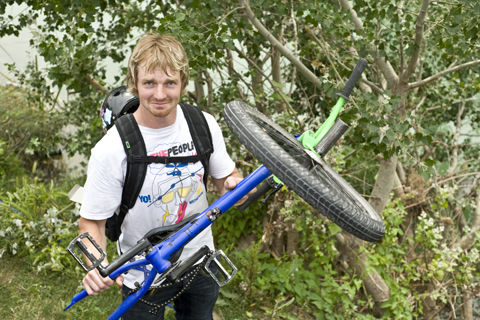 Open Gallery
14 Images