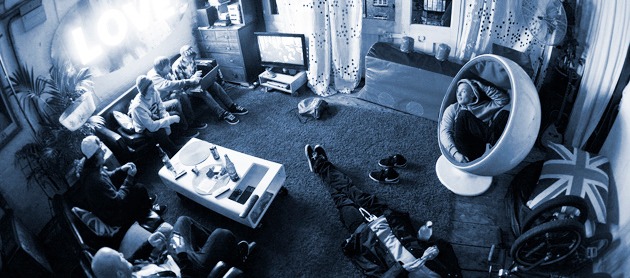 #5
The Edits.
When the trip is finished, the teams are bruised, battered and probably worn-out after being in the back of a van/car for days with a bunch of sweaty BMXers. But the filmers/editors waste no time and have the daunting task of sitting down to look through clip after clip and then produce an amazing edit for you guys to vote for! Imagine it though, knowing that your work is about to be watched & critiqued by a huge audience of BMX riders around the globe! Nevertheless, year after year we have had some very good sections from the best teams in BMX and I'll just pop a few of last years below so you guys can refresh your memory a little…
Thanks for reading and cheers for your support on RTG 2014!
Also… If you see any of the teams rock-up at your local then don't be too afraid to say hello! These guys are genuine, nice blokes who enjoy riding BMX as much as you do and they always have time for their fans (unless you're pestering them for free stickers while trying to film a clip, in that case then give them some room! haha)
One more thing… As I mentioned above, but I think it's worth saying again… MAT HOFFMAN – 'The Condor' will be at RAD BMX Shop on the 2nd of August so if you're in the area, then get yourselves down for a pretty-much once in a lifetime chance to meet one of the greatest riders ever to grace the pedals of a BMX.