With heavy hearts we pass on the news that FBM has closed its doors.
"FBM started out as a crew. Just some friends stoked on bikes. Through our curiosity and bike riding fueled smiles, we ended up as a full fledged bike company."
"Unfortunately, as of January 1st we have closed the machine shop and FBM will no longer manufacture bikes."
This was posted on the FBM Instagram on Weds 15th Jan 2020.  The BMX community has already reacted in a big way, with many posts and shares and comments in dedication to such an iconic brand.
But…  It seems like it's not the end, the end.  The FBM machine shop may have closed, which means no more FBM frames, but we hope the brand lives on.   And we know the crew still rolls together.
"The FBM Machine Shop opened in 2001 and built some of the best parts in BMX for 18 amazing years. You helped us build fun and share the message of community, positivity and DIY good times and we appreciate the support more than I even know how to express."
"And since we started as a a crew, some day we will finish as a crew."
---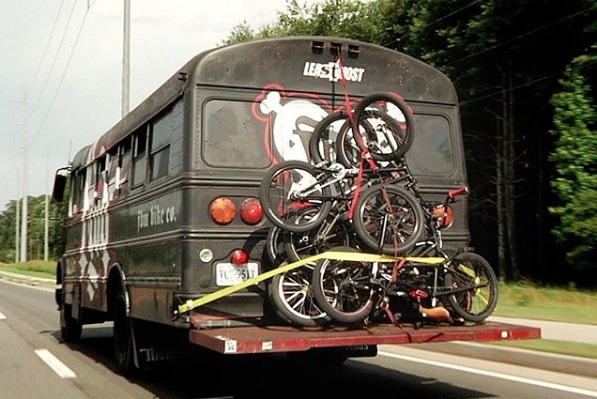 ---
To us, FBM always meant unmatched stoke, spirit of adventure, true DIY, savage products…  That doesn't change.  Plus, we can never forget Albert Street, All Time Low…  What a company.  They leave a fine legacy.
"At its core FBM is built around friendship, and the spirit of FBM will live on forever, in our hearts, as a lifestyle and as an idea. 
"The heart of FBM is the people and that will never change. But FBM isn't just for the people, it IS the people.
"What we've all done collectively has been pretty powerful and inspiring!
"The Road Goes on forever and the party never ends…
"With the utmost gratitude. -Steve​"