Sponsor news today, Jason Watts has been hooked up by TSG!  He's repping the Dawn Flex helmet (Dawn helmet review here) and the Ankle Support.  The helmets and protection brand had this to say:
---
TSG are pleased to announce the signing of Australian born BMX master and overall 2019 Vans BMX Pro Cup winner, Jason Watts.
"We are over the moon to have Jason on our team," says TSG's CEO Ruedi Herger. "Few other BMX riders embody the lifestyle like Jason, and as one of the best transition riders in the world, he always shows an incredible amount of style alongside as his huge bag of tricks and creative lines!"
As Ruedi says, no matter the arena Jason is always pushing the limits of what is possible on his Walsh frame. He is also widely praised in the BMX for flavouring his riding with a medley of heritage tricks, showing a knowledge, commitment and respect for BMX that few other riders have.
---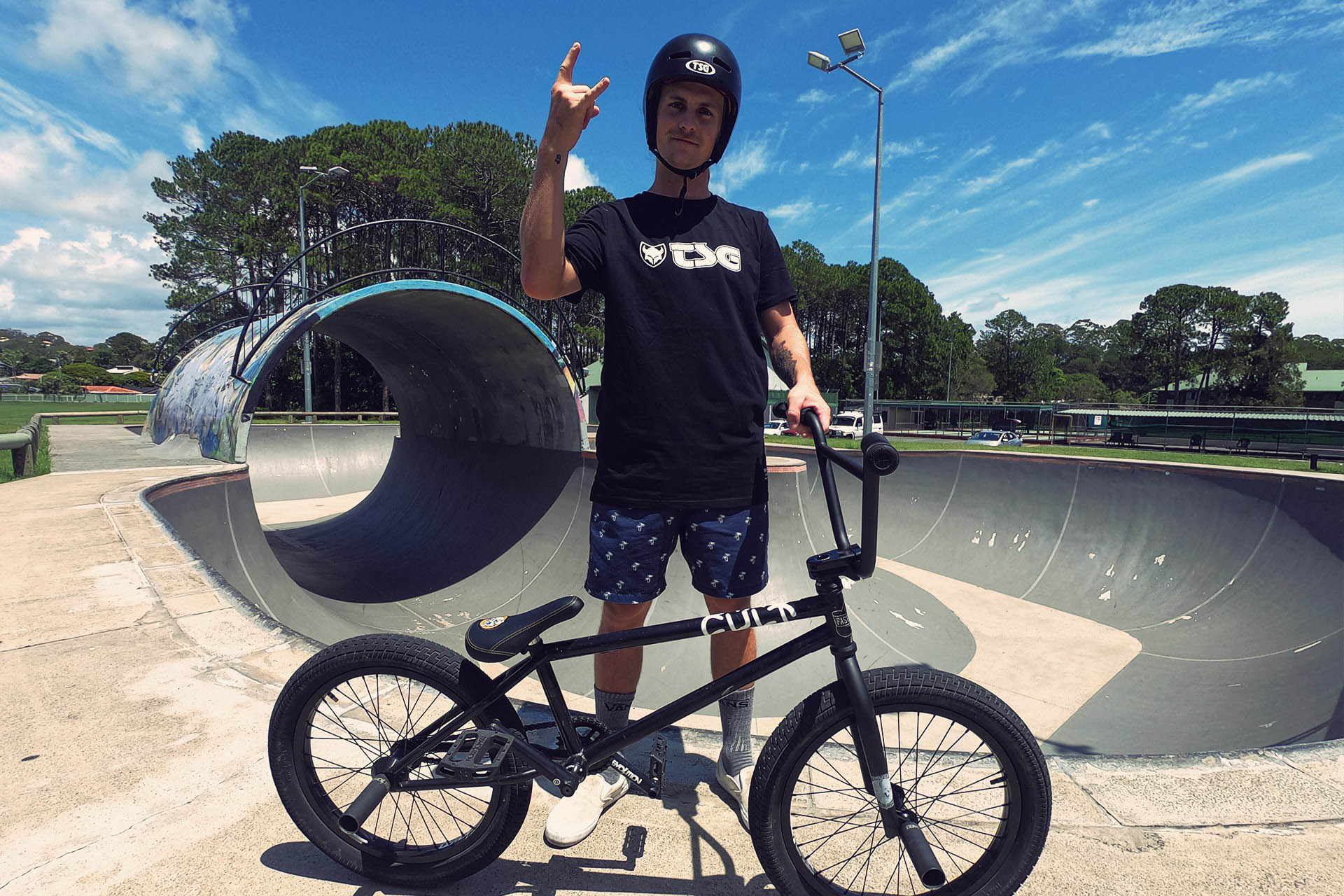 ---
Jason's democratic and dynamic style, and his propensity to go HUGE out of transitions, won him the overall crown at the 2019 Vans BMX Pro Cup, scoring what Jason describes as "the highpoint of his career so far."
"I'm also absolutely stoked to be a part of the TSG team this year," Jason effuses. "I can't wait to work with the crew on new designs, photos and videos and of course have fun along the way".
Jason will be strapping into the Dawn Flex helmet and the Ankle Support which will help keep him in one piece for the coming year of travelling and riding: "On his trips around the world he inspires all who watch him ripping bowls, parks and dirt," signs off Ruedi. He is the perfect addition to the TSG Team!"