As of last week the infamous Broadmarsh banks in Nottingham are no more. The Makes Orlando sent through these details, in which he breaks down what happened and how we/you can prevent other spots being destroyed in this fashion.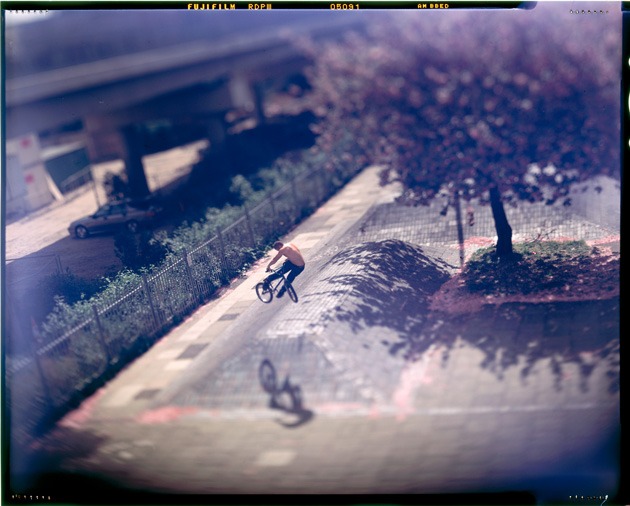 In an attempt to halt the destruction it became apparent that the work had been commissioned by the American Mall giant Westfield, who own the Broadmarsh centre, and specifically a Mr Slade who works for Westfield in the UK. When questioned about why he had taken the action to level the banks he actually sniggered in the face of a rider who has been riding there for 25 years! Now although the banks cannot be saved I feel it is every ones duty to let Mr Slade know the gravity of his decision. Whether you have never ridden there or rode there every day for the last 25 years, this situation has more to do with Multinationals making quick decisions that affect local communities than it has the destruction of the banks. Remember the reason for their knocking down is not for expansion, simply to level it and put in a flat tarmac space. Basically just to stop the inconvenience of BMXers at the back of the shopping centre.
If you do anything today, email this man and tell your friends.
All I ask is for this man and company to realise their decision should not have been taken so lightly