Seen many a time before in smaller mini race seats the Box Echelon is the first of its kind offering a seat and post combo for pro sized bikes with 27.2 sized seat tubes.
Constructed from a molded nylon shell and carbon fibre seatpost the Echelon is super lightweight and designed specifically for BMX racing. The seat features the classic Box logo molded into the top and also has reduced profiles to prevent snagging on race pants.
Overall with the carbon fibre post and nylon seat it feels like the combo weighs nothing at all. Our whole test team came to a very simple conclusion… there cannot be a lighter pro sized seat and post combination setup on the market, so with that it had to be on our BMX Race Top 100 list.
Available in black, red or blue or black/white padded all with a 162-millimeter/6 3/8" carbon fiber seatpost.
The unbelievable weight of the seat and post is only 161 grams/5.68 ounces.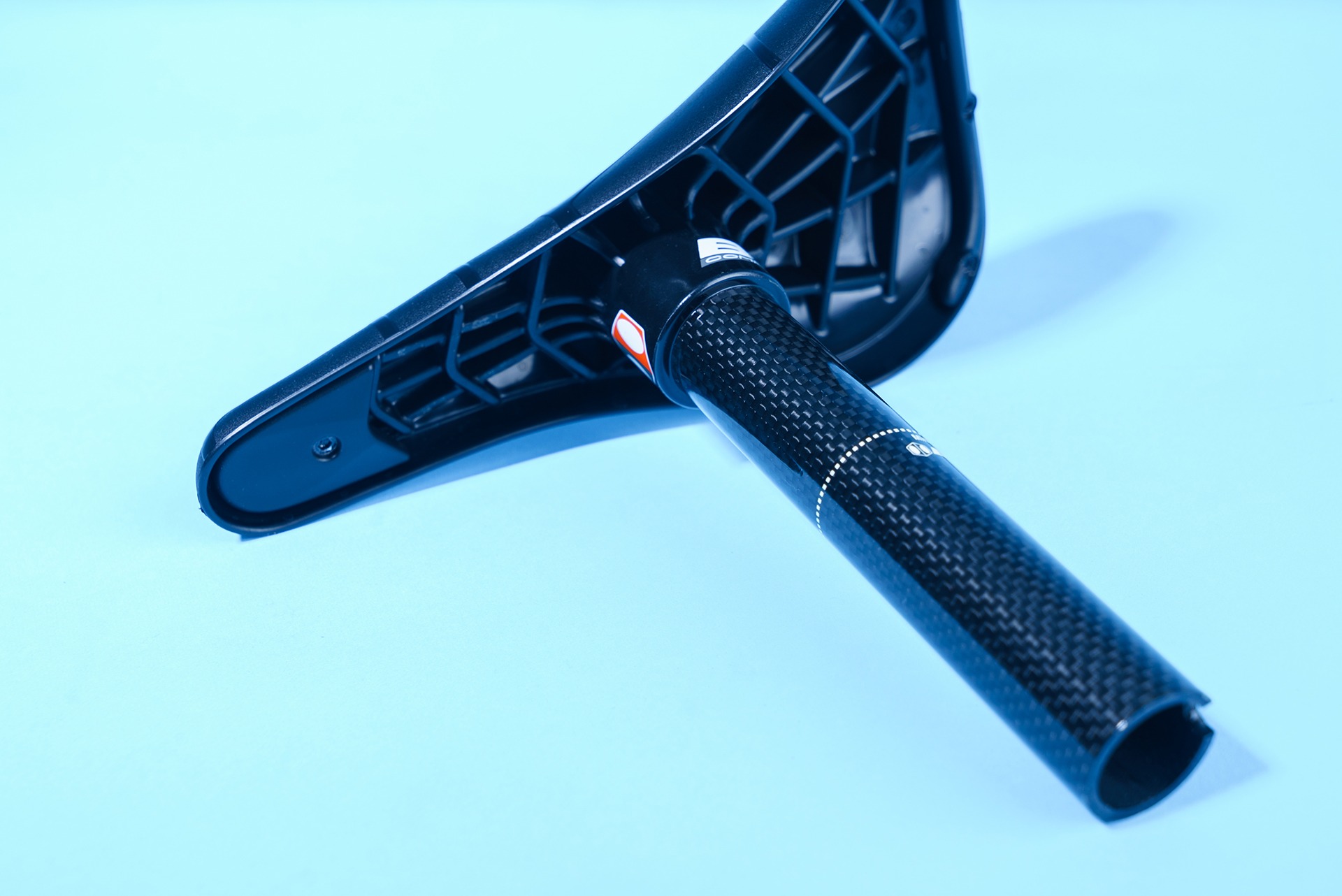 "There cannot be a lighter pro sized seat and post combination setup on the market, so with that it had to be on our BMX Race Top 100 list."