With well over 12 months of design, research and development by industry heavyweights within the BMX race world and hours of testing by professional racers going into the 2018 V2 Stay Strong 'For Life' frame, the all new 100% re-designed frame from the V1 model is here and it's already making some big noise on the track.
The new V2 For Life frame was designed by former French Elite rider Denis Teullet and rigorously tested by World Number 2 rider Dorus Brink with resounding success.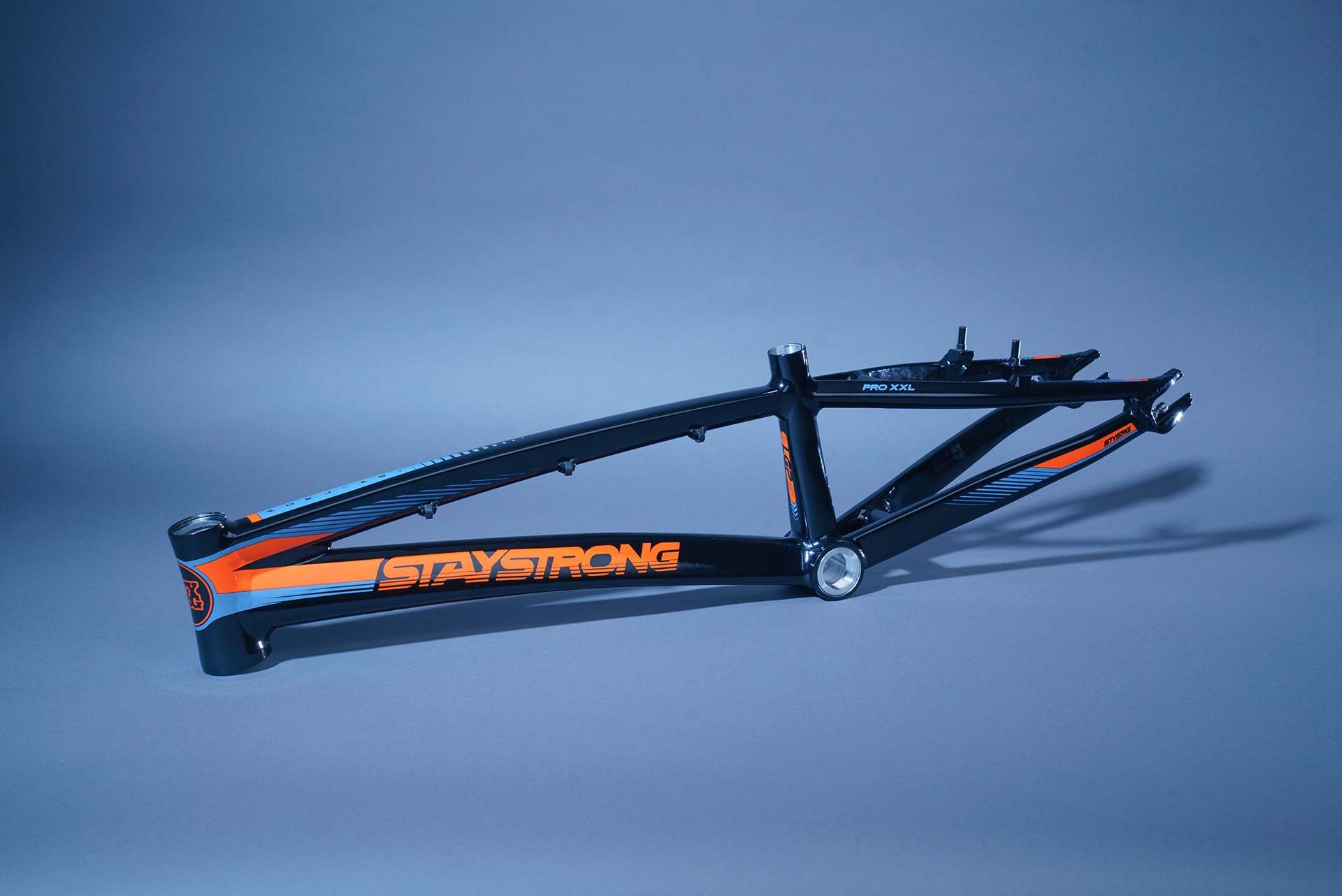 "The low, triangular shaped frame has a modern look with overall balanced stiffness, combined with the weight saving this V2 frame can help you reach your BMX racing goals in 2018"
Pro sized frames and above now feature a tapered 1.5 head tube, Press Fit PF30 bottom bracket with a euro BB insert included, 20mm rear dropouts, 15mm and 10mm adaptors included and fully adjustable built in chain tensioners. The V2 also uses a 31.6mm seatpost which reduced weight whilst helping improve stiffness at the bottom bracket, transferring all your power out to the back wheel.